iPhoneographers who want more than the panoramic photo app that comes with their iPhone should check out GoPano micro. The GoPano micro is a cone-shaped lens accessory for your iPhone that allows you to capture 360-degree, interactive photos and videos. You attach the lens to your phone via the GoPano iPhone case, take a picture or record a video, and then use the GoPano app to transform your photo or video into a scene where you can control the point-of-view. You can then share your GoPano photos and videos on the GoPano.com Web site.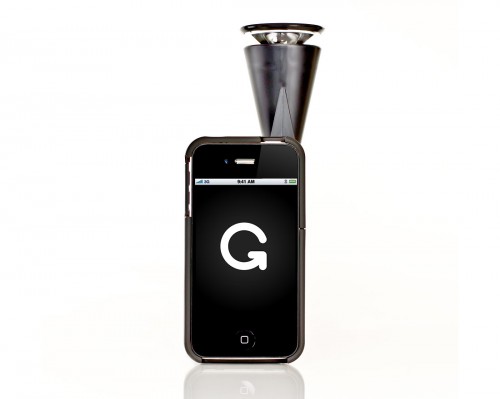 The GoPano lens makes perfect sense to me for still images but the video sample really surprised and impressed me. Rather than me trying to describe it, just scroll down and watch the sample and demo videos below. When you're watching the sample video, make sure to click on it to change the point-of-view while you're watching it!
GoPano micro Demo & Sample Videos:
The GoPano micro is available for the iPhone 5, 4 and 4S and sells for US $59.95. They also make a larger, higher quality GoPano for real cameras (see photo, below). At least I assume it's a higher quality lens because the GoPano plus costs $699 – just a little more spendy than the iPhone version.