Most of my camera gear articles are pretty positive. I do make an effort to point out when a camera feature doesn't work or there's a design flaw. But rarely do I straight up slam a product. That's because really crappy cameras usually just get ignored. This is different, though. The iPhone SLR Mount is one of the stupidest things I can remember seeing. I really don't like it and I don't want you to buy it.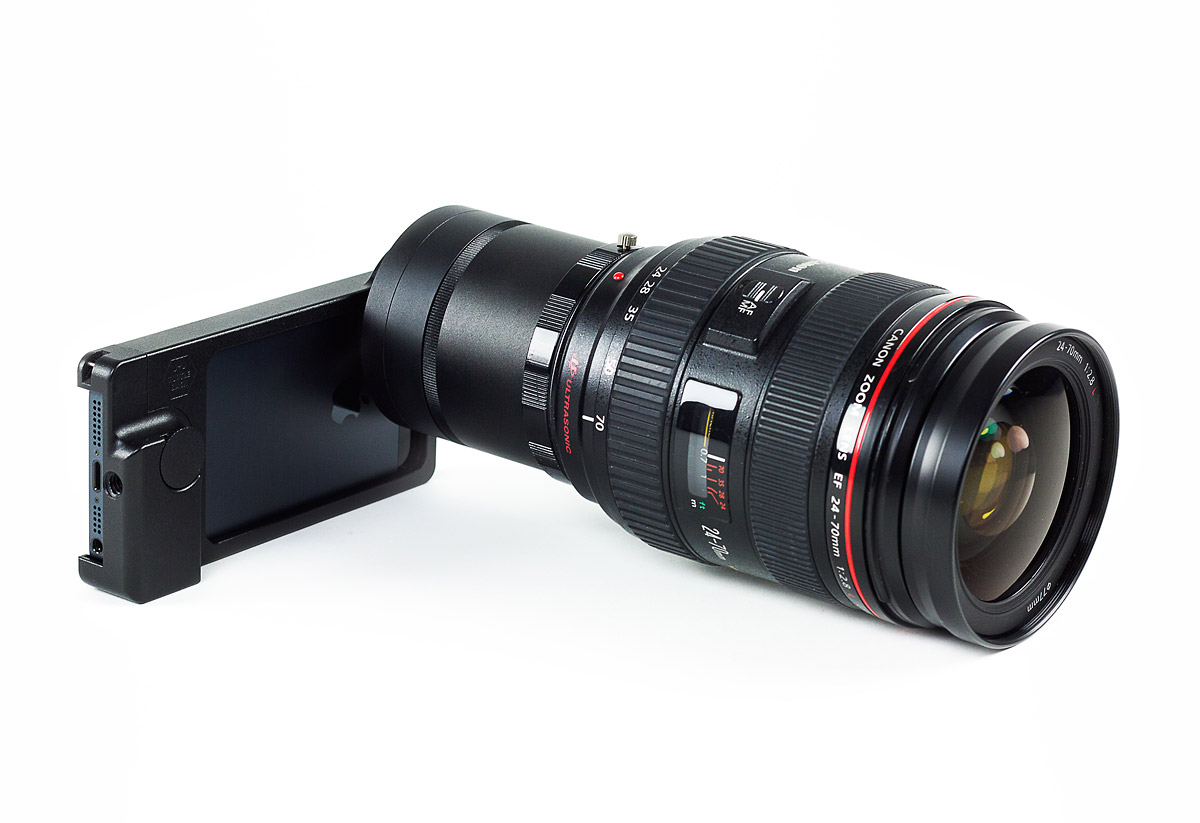 The iPhone SLR Mount is sold by Photojojo. It consists of an iPhone case with threads around the lens area so you can screw the lens adapter onto the case. With the mount attached to the case you can then attach your Canon or Nikon lenses to your iPhone.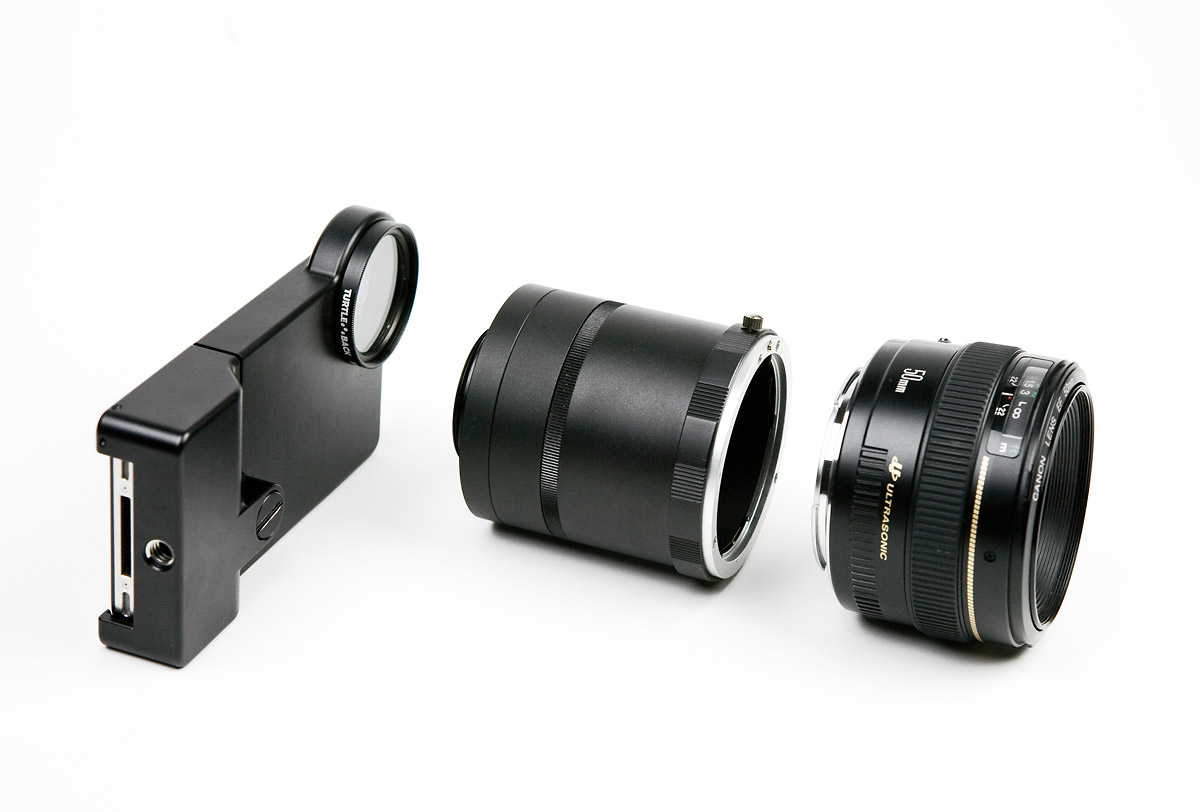 Simple enough, right? So what's the problem? As Photojojo says:
"Faux no more. The iPhone SLR Mount gives you the real thing. It'll set your phone photos apart from everyone else's on Instagram in an unprecedented way (#nofilter)!"
In other words, with the iPhone SLR Mount you can get real shallow depth-of-field or even tilt-shift effects – provided you own the right lenses.
But I thought "iphoneography" was all about using the camera God (a.k.a. Apple) gave you. If you start carrying around big lenses that need their own camera bag, I think your camera phone photography is getting a little off track. And if you have your DSLR with you anyway, shouldn't you just use that instead? Just put an Eye-Fi memory card in your DSLR or buy a Wi-Fi-equipped DSLR like the Canon EOS 70D or the Nikon D5300. Problem solved. You can use your DSLR lenses on your DSLR, the way they were meant to be used. After you take a picture you simply use the camera's built-in Wi-Fi to wirelessly transfer your photo to your iPhone and then upload it to Instagram.
Did I mention the price yet? The iPhone SLR Mount sells for $250. For the same amount of money, or less, you can buy a pocket superzoom camera with a 10x or longer zoom lens and built-in Wi-Fi. Any point-and-shoot will have better image quality than an iPhone, too. And if it's shallow depth-of-field you're after, how about a camera like the Canon PowerShot S120, which has a fast f/1.8 lens and built-in Wi-Fi?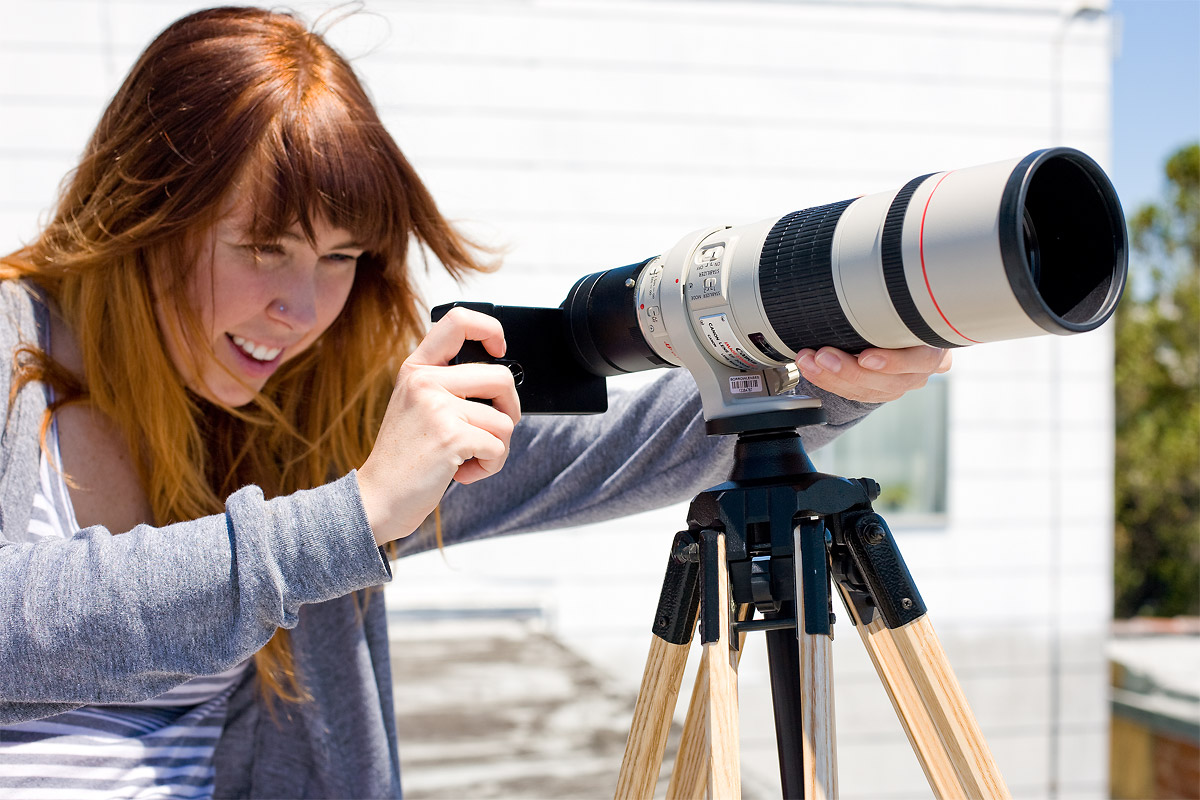 My point is, the iPhone SLR Mount is really a silly product that solves no problem. You shouldn't buy it. And if you're partial to Photojojo's message about unfiltered Instagram photos, then just use your DSLR. Or better yet, buy a point-and-shoot camera with built-in Wi-Fi and carry it in your other pocket. It's a way better use of $250 and you won't look like an idiot using it.
For more information or to buy the iPhone SLR Mount (please don't), please visit the Photojojo Web site.