If having the best performing pocket camera isn't enough for you, and you've got money to burn, Hasselblad has a proposition for you. The new Hasselblad Stellar is basically a Sony RX100 restyled with a big H on the front and a grip made from exotic wood. It's got the same 20-megapixel 1-inch sensor, 3.6x f/1.8 Carl Zeiss zoom lens and the same controls as the RX100. The RX100 is undeniably the best "point-and-shoot" camera you can buy (except for the RX100 II) so who wouldn't want an even prettier version, right? Here's the catch – the Hasselblad Stellar will probably cost $2000 to $3000.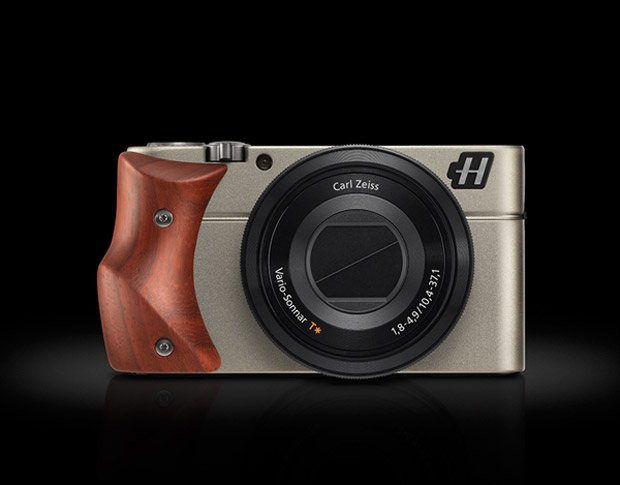 Hasselblad Stellar Key Features & Specs:
1-inch 20.2-megapixel Sony Exmor CMOS sensor
3.6x 28-100mm f/1.8-4.9 Carl Zeiss lens
SteadyShot optical image stabilization
1920 x 1080/60p AVCHD full HD video with built-in stereo microphone
RAW shooting
P,S,A,M + scene modes
3-inch 1.23-million-dot LCD display
Pop-up flash
Hasselblad hasn't announced a price for the Stellar yet. But based on the price of the Hasselblad Lunar, a restyled Sony NEX-7, the Stellar will likely cost three to five times as much as a standard Sony RX100. So who's gonna cough up 3 grand for a pretty wooden grip and a big H? I'm not sure. TV reality show celebrities? Saudi Arabian royalty? Rappers? Young Hollywood actors with money to burn? I know I'm not buying one. The Hasselblad Stellar is like the Panasonic / Leica partnership, where Leica rebrands Panasonic compact camera with the red dot and sells them for a few hundred more. Except Hasselblad is taking the game to a whole new level and selling the RX100 for multiples of the original price.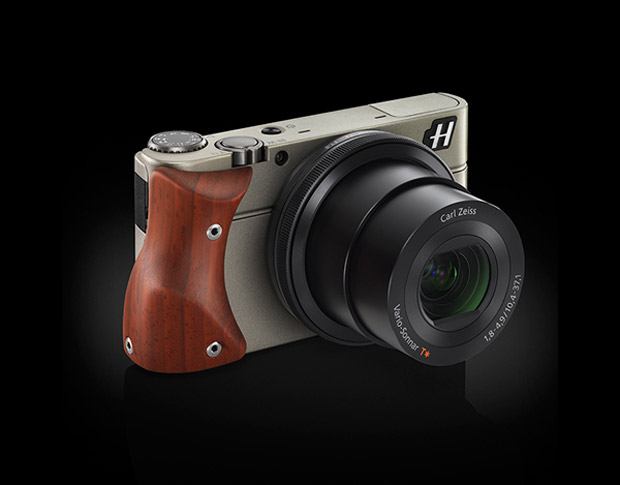 I won't lie – I do think the Hasselblad Stellar looks good – a little bit like the old Contax G rangefinders with a wooden grip. However, I don't think it's going to fit in my pants pocket with that big grip and the pocketability of the RX100 is one of the things that make it special. On the other hand, I have a feeling that people who buy the Stellar aren't going to want it in their pocket. They're going to want it out on display where everyone can see it. The Hasselblad Stellar is really more of a status symbol camera than a working camera. Watch for it at South Beach and Cannes – that's Hasselblad's target market.