Wide-angle Nikon shooters rejoice! Nikon is introducing two new wide-angle lenses for FX format (full frame) Nikon digital SLRs. The AF-S Nikkor 16-35mm f/4G ED VR and AF-S Nikkor 24mm f/1.4G ED lenses offer new wide-angle options for the Nikon D700, D3, D3S and D3X digital SLRs as well as 35mm Nikon film SLRs.

Both new lenses use Nikon's best optical technology; including ED lens elements, aspherical elements and Nikon's Nano-Crystal Coat lens coating. The AF-S 16-35mm f/4G VR zoom will be the widest full-frame VR (Vibration Reduction) lens in Nikon's lineup. Nikon claims the VR II optical image stabilization offers up to four stops of camera shake compensation, meaning you can shoot four shutter speeds slower than normal without having camera shake ruin your photos. The f/4 aperture is a bit of a compromise – many serious photographers want an f/2.8 aperture. But the smaller f/4 aperture should keep the lens size and weight down, so there are benefits to the slower lens.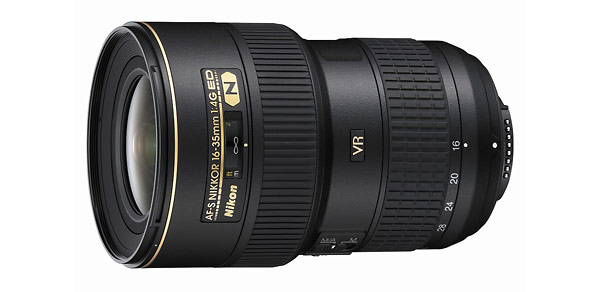 Low light street and event shooters should be excited about the new AF-S 24mm f/1.4G ED prime lens (see below). The f/1.4 aperture allows selective focus with blurred backgrounds and handheld low light shooting. Photojournalists, concert photographers, travel photographers and even portrait shooters will benefit from the wide angle-of-view and large aperture on the new 24mm f/1.4 Nikkor.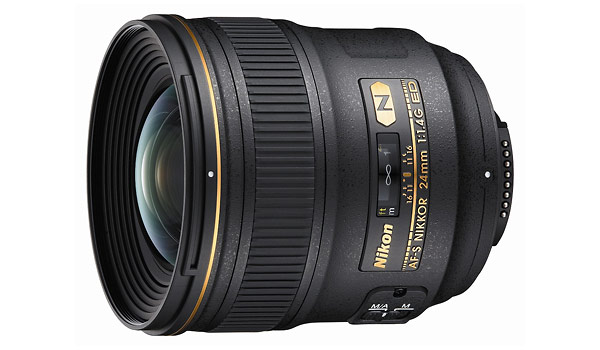 The AF-S Nikkor 16-35mm f/4G ED VR zoom lens should be available at the end of February. That's just a couple of weeks so you might want to pre-order now. The MSRP on the 16-35mm Nikkor is $1259.95. The new AF-S Nikkor 24mm f/1.4G ED will be available in late March at a suggested retail price of $2199.95.
Related Content:
All Nikon User Reviews
All Lens User Reviews
Nikon Cameras Forum
Digital SLR Forum
More Nikon News And Articles
Nikon Web Site