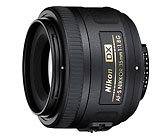 Nikon adds the fastest DX format lens yet to their lineup with the new AF-S DX Nikkor 35mm f/1.8G. This lens mounted on the smaller sensor cameras produces an image similar to the human field of vision. Rounded diaphragm blades and a fast construction add to the desirable image production capability of this lens from low light capability to desirable bokeh.

Nikon brings more versatility to their DX system with the addition of this fast 'natural' focus length f/1.8 lens. Following in the company tradition of providing needed options to photographers, Nikon has even equipped this lens with a Silent Wave motor for fast, quiet, and accurate focusing.
Providing a field of view, 44 degrees, at a 35mm/full frame equivalent of a 52mm lens, this lens gives the DX sensor user a new standard that complements all skill levels of photographer. Ideal for all types of photography from travel to portraits, landscapes and scenic images, this lens aids the photographer with another tool for stretching their creative vision.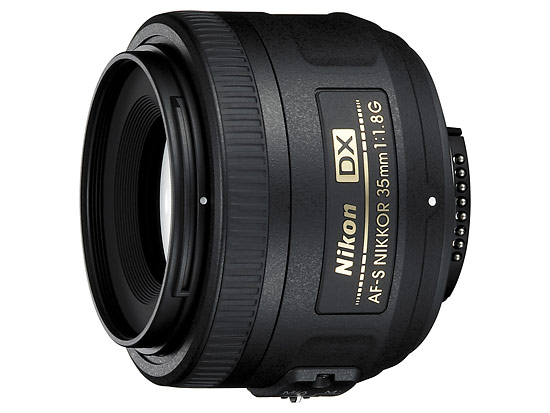 Lightweight and affordable, Nikon has added a new standard their lineup. Visit the Nikon sites for additional details
Additional Specifications worth noting include:
• Close focusing of less than 12 inches.
• 7 oz. weight
• Multi element construction includes one hybrid aspherical element.
• f/22 Minimum Aperture
• Nikon Super Integrated Coating for color accuracy and control of flare and chromatic aberration.
The lens is schedule for availability in March with an estimated selling price of less than $200. Actual and 'street' pricing may depend upon demand.
Nikon Press Center Announcement
Nikon AF-S DX NIKKOR 35MM f/1.8G Specifications (from Nikon-Europe websites)
Related Content:
Nikon Review Page
Nikon Prime Lens Reviews
Nikon Zoom Lens Reviews
All SLR Lens Reviews
All Nikon Photo Gear Reviews
Nikon Cameras Forum
Digital SLRs Forum
Nikon Web Site