The annual CES consumer electronics tradeshow officially opened today in Las Vegas and Nikon was showing off a brand new, affordable entry-level DSLR along with a new, extra-compact 18-55mm VR kit lens. Like the D3200, the new Nikon D3300 has a high-resolution 24-megapixel APS-C CMOS sensor. However, Nikon threw out the sensor's anti-aliasing filter with the D3300, which should mean sharper, more detailed images. The D3300 is also faster than the D3200 with Nikon's EXPEED 4 processor allowing for full HD video at 60p and a 25% faster burst rate.


Nikon D5300 Key Features & Specs:
24.2-megapixel DX-format (APS-C) CMOS sensor with no low-pass filter
EXPEED 4 image processing
11-point AF system
Sensitivity: ISO 100 to 12,800, expandable to ISO 25,600
5 FPS high-speed burst at full resolution
3-inch 921k-dot LCD display
Full HD 60p video
Built-in pop-up flash
Nikon is going all-in with anti-aliasing-free sensors. They started last year with their high-performance D7100 enthusiast DSLR, then trickled it down to the mid-level D5300, and now with the new D3300 its available in a really affordable, entry-level camera. Why get rid of the anti-aliasing sensor? AA filters were necessary back in the early days of digital SLRs. With lower resolution sensors, moiré was a serious problem. But with a 24-megapixel sensor, moiré artifacting is so small it's basically invisible – we didn't notice any problems when we reviewed the D7100. So it's a reasonable strategy for Nikon to trade the AA filter for improved sharpness and better detail.
The Nikon D3300 is a great camera for beginners. It's even a fine camera for experienced photographers on a budget or pros even who want a small travel-friendly DSLR. While it doesn't offer the speed or AF performance of the D7100, or the D5300's tilt-swivel LCD display, it has everything you need to make great travel, people and outdoor photos – a great sensor, PASM manual as well as auto and scene modes, and RAW shooting. That's really all you need. Inexperienced photographers will appreciate the D3300's Guide Mode. It will help them take advantage of all the creative manual options the D3300 offers. Nikon says it's "like having photo lessons built right into the camera."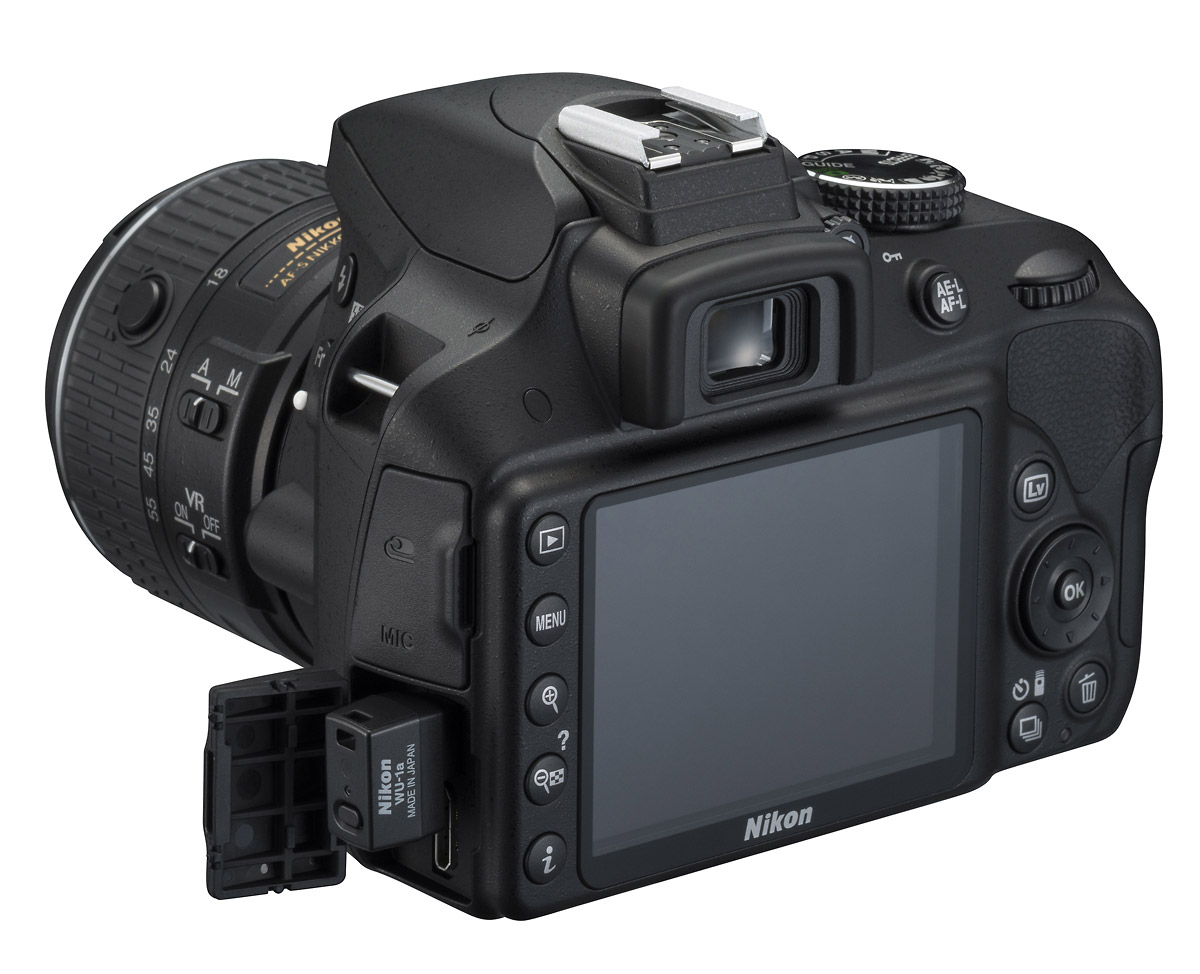 The one thing the Nikon D3300 doesn't have, and it's starting to feel like a required feature, is built-in Wi-Fi. It's not hard to find interchangeable lens cameras with built-in Wi-Fi now and once you use it, you don't want to be without it. At least that's how it was for me. You can use Nikon's WU-1a Wireless Mobile Adapter (above) to add Wi-Fi connectivity but it costs about $60 and it's one more thing to carry.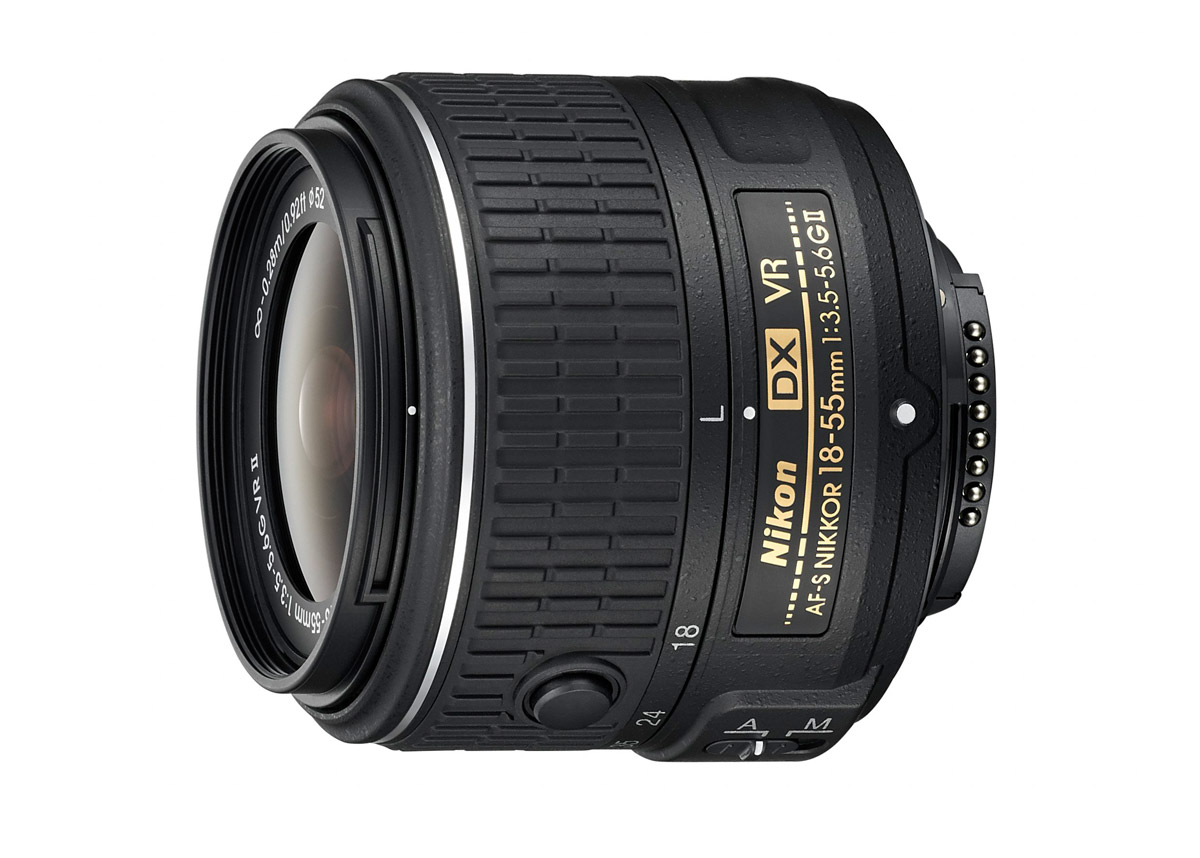 Aside from the new AA-free sensor, the most exciting thing about the D3300 is the new AF-S Nikkor 18-55mm f/3.5-5.6G VR II kit lens. Although the 3x zoom range hasn't changed, the lens is considerably smaller and lighter, with a retractable design so you can make it even smaller when it's not in use. The new 18-55mm zoom is half an inch shorter in length and diameter, and Nikon says it makes the whole D3300 package about 30% smaller and 25% lighter. I'd have to actually have it in my hands or hanging around my neck to get a feel for the size. But 30% smaller and 25% lighter sure sounds good – especially when you consider how competitive mirrorless cameras are starting to get. A really small, travel-friendly DSLR could be a more affordable and convenient alternative. And there are certainly a lot more lenses available for the D3300 than there are for any mirrorless camera.
The Nikon D3300 will sell for approximately US $650 in a kit with the new AF-S Nikkor 18-55mm f/3.5-5.6G VR II zoom lens. It will be available in black, red and silver and should be in stores in late February, 2014.
Related Content:
Nikon Digital SLR User Reviews
All Nikon User Reviews
All Digital SLR User Reviews
Nikon Cameras Forum
Digital SLR Forum
Digital Video Forum
More Nikon News And Articles
Nikon Web Site