Olympus has announced a new flagship Micro Four Thirds Pen camera. The Olympus E-P3 Pen is a solid, metal-bodied camera with a new 12-megapixel sensor, 1920 x 1080 AVCHD video and a new 3-inch OLED touch screen display. Olympus sent me an E-P3 a couple of weeks ago so I could play with it, shoot some sample photos ready and have a video intro ready when the announcement was made.

The most important changes to the E-P3 are a seriously improved auto focus system, better image quality, 1920 x 1080 AVCHD video and a 3-inch OLED (organic light-emitting diode) touchscreen LCD display.

The E-P3 boasts the world's fastest auto focus system. Yes, you read that right – world's fastest auto focus. Not the fastest Micro Four Thirds or EVIL camera auto focus, but the fastest of any camera. It sounds crazy and I don't have the means to test it. But Olympus claims that the E-P3′s single shot contrast detect auto focus is faster than even the Nikon D3s or Canon EOS-1D Mark IV – renowned professional sports DSLRs. I can say that compared to previous Pen cameras, the new auto focus is quite noticeably quicker and only hunts in the worst light. This is only for single shot auto focus, though. Continuous auto focus does seem to be quicker with less hunting but it's still not competitive with a good digital SLR. The single shot auto focus is excellent, though and that's a huge achievement – especially for a camera with contrast detect auto focus, something I admit I have been plenty critical of. The E-P3 also has more and smaller auto focus points. That allows you to be more selective and accurate when you're focusing, something that I was always a little nervous about with the auto focus points on the previous Pen cameras.
Watch the video below for a hands-on tour and demo of the new Olympus E-P3. As a special bonus, Olympus Visionary Jay Kinghorn set up a shoot with pro rock climber Justin Wood. The second half of the video is shot with the E-P3 and features Jay shooting Justin climbing and talking about how he uses the Pen cameras and why he likes them.
Olympus E-P3 Pen Camera Intro Video:
Olympus decided to leave the E-P3 at 12 megapixels and give the sensor the same kind of treatment they used on their E-5 digital SLR. That is, the new sensor has a thinner anti-aliasing filter, allowing for more light transmission and better details. They're also using new TruePicVI image processing, which they say improves color reproduction and renders fine detail better. Based on the photos I took, it makes a huge difference. The camera they gave me to use had production firmware so I was able to shoot real tests to compare. The E-P3 images have a smoother look with better tonal blends and better detail. The noise levels are also notably better. With the E-PL2 I'd been using I'd try not to go over ISO 800 and I'd get plenty of noise at that sensitivity. With the E-P3, even ISO 1600 images look amazingly clean and smooth. I haven't tried it yet but the ISO goes all the way up to 12,800. When I get software to handle the RAW files I'll shoot studio tests and we'll see how far this thing can really be pushed. For now, just shooting JPEGs, I can say that Olympus has done a great job of improving the image quality with the E-P3.
Olympus E-P3 Pen Camera Key Features and Specs:
New, improved 12-megapixel Live MOS sensor
New TruePic VI image processing
World's fastest auto focus (single shot)
1920 x 1080 60i AVCHD full HD video
New 3-inch 614k-dot OLED touch screen LCD display
Sensitivity to ISO 12,800
Built-in pop-up flash
Auto focus assist illuminator
The new 3-inch OLED display is truly a thing of beauty. We've seen a lot of LCD improvements over the years so a new one may not seem like a big deal. But trust me, it is. The E-P3′s OLED display is way brighter, sharper and richer than other LCD displays and it enhances the experience of using the camera a lot more than you might think. It's not magic and it won't really help you take better pictures. But it makes the camera just feel better to use. And when you go back to a camera without an OLED display, it feels a little bit sad.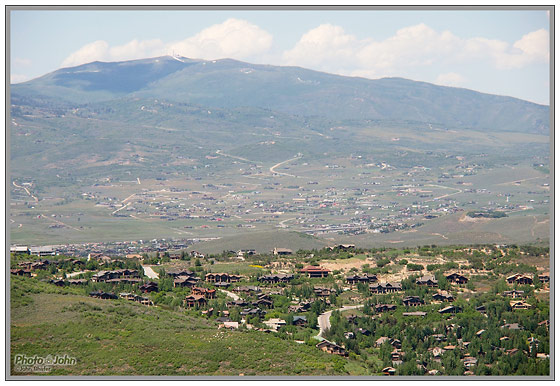 And there are touch screen controls! I used to be a touch screen camera skeptic. And they aren't perfect for everything. The E-P3 has touch screen shutter release and if you're not careful it's easy to take a whole bunch of accidental pictures of your shoes. However, in conjunction with the smaller, increased number of auto focus points, the touch screen makes it a lot easier to quickly and accurately focus select and focus on a subject. You can also swipe the screen to scroll through photos and zoom in with touch screen controls. Of course, if you don't want the touch screen controls, they're easy enough to turn off. But I found I used them quite often. To get a better idea of what they do and how well they work, watch the E-P3 intro / sample video above.
Like the first Olympus Digital Pen, The E-P1, the new E-PL3 is a solid, metallic chunk of a camera with a sleek, retro look. It's more or less the same size as the original Pen and it has the same two exposure controls – a main dial around the four-way controller and a sub dial in the upper right-hand corner of the back of the camera. The only really obvious design changes are a lower profile mode dial and a redesigned pop-up flash (actually, neither the E-P21 nor the E-P2 have a flash). Another subtle design change is the feel of the controls. The control dials on the original Pen cameras had a slightly harsh, resistant feel. That's not at all the case with the E-P3. The mode dial and both exposure control dials have a silky smooth feel when you're using them. And in some sense this refined feel speaks for the whole camera. The Olympus E-P3 is a more refined camera is pretty much every way.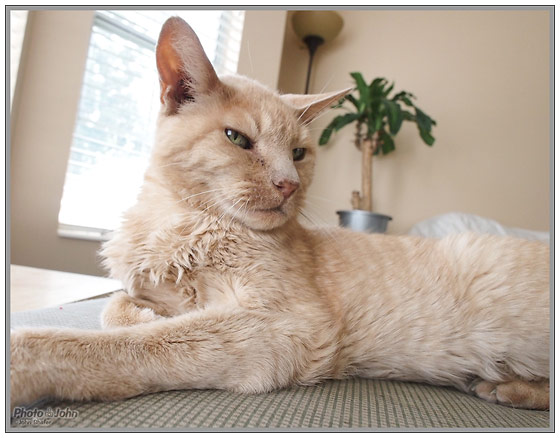 I am taking a two-week trip to Italy in about a week. I'd been toying with the idea of taking one of the Pen cameras so I could leave the DSLR and 30-pound camera pack at home. I'd been shooting a bunch of mountain bike stuff with the E-PL2 trying to decide if I could make the commitment. The E-P3′s improved image quality and auto focus seals the deal. The E-P3 will be going to Italy with me. So keep your eyes open for lots of photos from the Alps and the Dolomites taken with the E-P3. I'm not worried about the performance anymore and it's going to be great for traveling as well as mountain biking!
The Olympus E-P3 Pen will be available for purchase in August in black, white and silver (Olympus sent me a silver one and I think it's pretty sweet). The suggested retail price is $899.99 with the M.Zuiko Digital 14-42mm f/3.5-5.6 MSC zoom lens.
Olympus E-P3 Pen Camera Press Release >>



Related Content:
All Olympus Camera User Reviews
Olympus Cameras Forum
EVIL & Micro Four Thirds Cameras Forum
More Olympus Camera News And Articles
Olympus Web site