Last week, Pentax introduced the Q7, their third generation Q and the world's smallest interchangeable lens camera. The tiny Pentax Q cameras have been a tough sell in North America. The Q has been very popular in Asia though, where photographers appreciate the DSLR features in a pocketable, point-and-shoot sized camera. To make it more compelling to Western photographers, Pentax gave the Q7 a new, larger sensor with better image quality.


Pentax Q7 Mirrorless Camera Key Features And Specs:
New 12.4-megapixel 1/1.7-inch backlit CMOS sensor
5.5x sensor crop factor
Lens: Q-mount
Sensor-shift SR Shake Reduction for image stabilization with all lenses
1920 x 1080 full HD video
3-inch 460k-dot LCD display
Sensitivity: ISO 100 to 12,800
DNG RAW
5 frames per second high-speed burst (JPEG-only)
Flash hot shoe and built-in pop-up flash
Dimensions: 4 x 2.3 x 1.32 inches (101.6 x 58.4 x 33.5mm)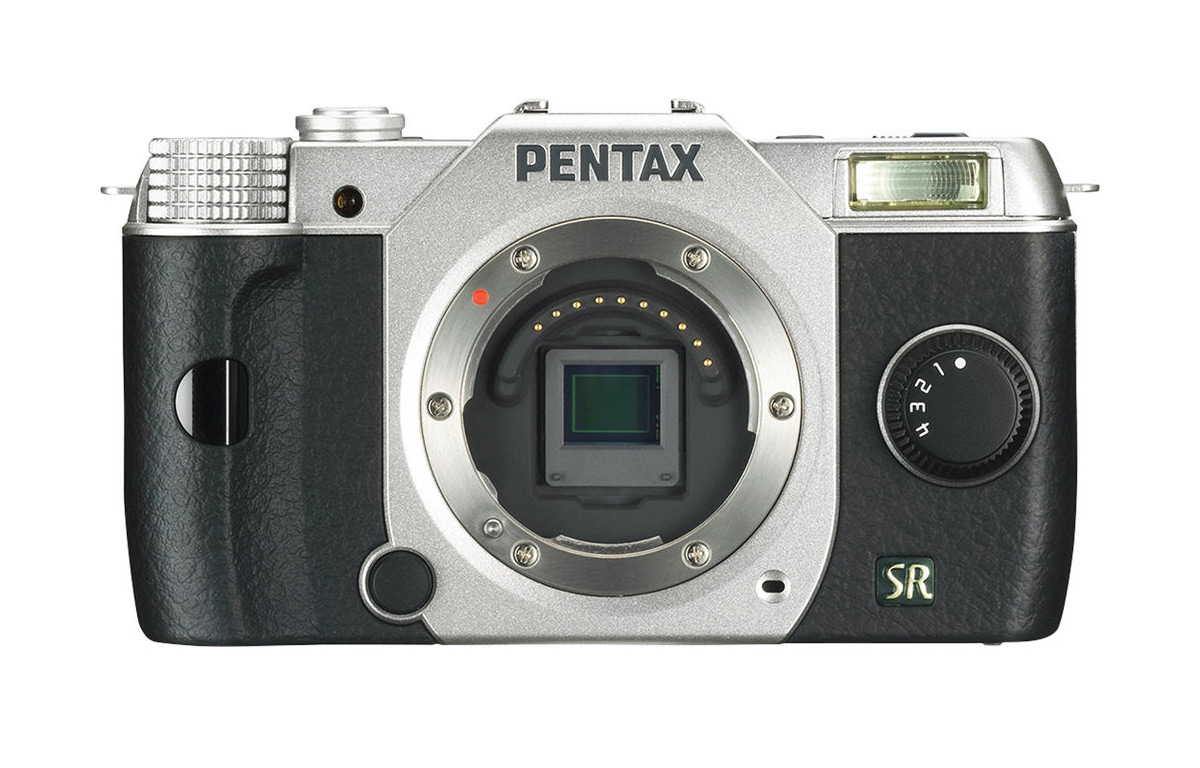 Pentax designed the original Q camera around a 1/2.3-inch sensor – the same size used in most point-and-shoot cameras. That allowed them to make the camera really small but it also limited the image quality. I am pleased to report that the new Pentax Q7 has a larger 1/1.7-inch CMOS sensor – the size used in most high-end compact cameras. In fact, I'd bet it's the same sensor Pentax used in their own MX-1 premium compact. The Q7's increased maximum sensitivity of ISO 12,800 (compared to ISO 6400 for the Q10) indicates the larger sensor has improved image quality, which will be good news to photographers
Besides the new, larger sensor, Pentax also pumped up the Q7's processing for quicker startup and less shutter lag. An upgraded auto focus algorithm along with the new sensor is supposed to make the auto focus performance better, too. Pentax also has a new customization program that allows you to order the Q7 in 120 different color combinations. It's easier to share photos from the Q7 now, too. With Eye-Fi wireless SD memory card compatibility and the Q7's built-in filters and effects, you can create Instagram-style images with the camera and share them easily with your Smart Phone or tablet. I've been using an Eye-Fi card in my point-and-shoot cameras for a few years now and I love it.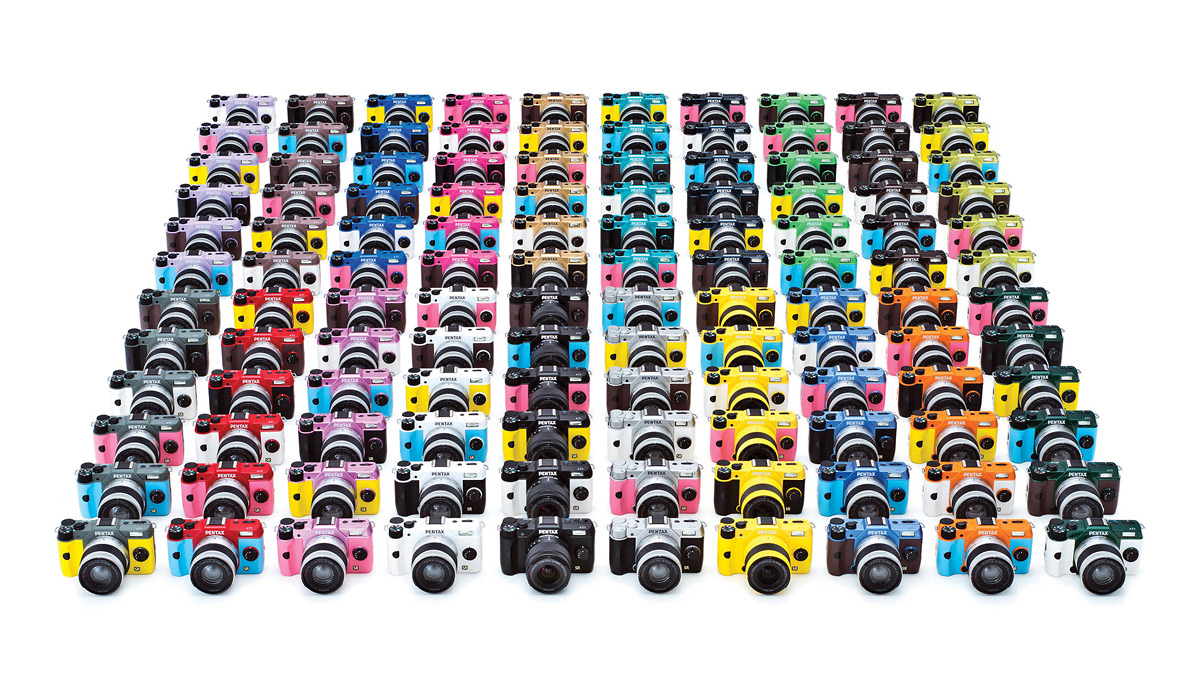 Pentax also announced a new lens with the Q7. The 07 Mount Shield lens is the 7th lens for the Q mirrorless camera line. The 11.5mm lens (53mm equiv.) is super low profile, like a body cap, weighs just 8 grams has a fixed f/9 aperture and focusing range of about 2.3 to 6.6 feet ( 0.7-2m). Pentax says the Mount Shield produces photos comparable to a pinhole camera with a "beautiful dream-like look and feel." It's designed to allow you to keep your Q camera ready all the time, so you can whip it out and take pictures without worrying about taking off the lens cap or focusing.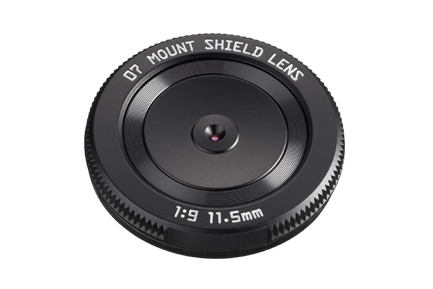 The Pentax Q cameras fill an interesting niche in the camera world. They aren't really designed to compete with DSLRs or larger mirrorless cameras. Rather, they're meant for photographers who want the features of a bigger, interchangeable lens camera in a point-and-shoot sized package. I've played with the Q cameras a few times (Pentax Q hands-on) and in spite of their size, they're pretty impressive when you get them in your hands. They may be small and cute but they absolutely do not feel like toys. With a larger sensor that should produce noticeably better image quality, the Q7 sweetens the pot for photographers who might have been interested in the first two Pentax Q cameras but were worried about image quality.
The Pentax Q7 will be in stores and available online next month (July, 2013). It will sell for US $499.95 with the 3x 5-15mm 02 zoom lens (27.5-83 equivalent). The 07 Mount Shield lens will also be available in July a at suggested retail price of $79.95.
Related Content:
All Pentax Camera User Reviews
All Mirrorless / Compact System Camera User Reviews
Compact System Cameras Forum
Pentax Cameras Forum
Pentax Camera News And Articles
Pentax Cameras Web Page