PocketWizard just introduced a new radio slave that will sell for just $99 – the PocketWizard PlusX. Ten years ago, PocketWizard radio slaves were pretty much the only game in town if you wanted to trigger your flashes from a distance. But increased competition means better products and lower prices. My first radio slave setup – two entry-level PocketWizard Plus units – cost me about $500. Now, you can be up and running with two PocketWizard PlusX units for just $200. That's pretty incredible.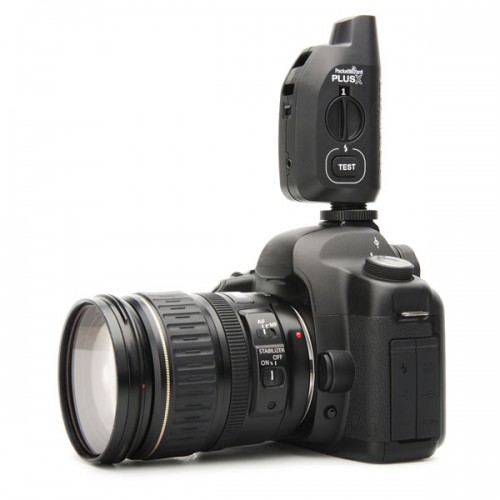 PocketWizard PlusX Key Features & Specs:
Auto-sensing radio transceiver
10 channels
Range: 1600 feet (500m)
Internal antenna
Sync speed: 1/250th second for focal plane shutters and 1/500th for leaf shutters
Power: 2 AA batteries
Compatible with all PocketWizard products
PocketWizard calls the PlusX an "Auto-Sensing Transceiver." Depending on how it's connected, the PlusX will automatically configure itself to operate as a transmitter or a receiver. It has ten channels, can be used to trigger flashes or cameras, and uses the same case as the Plus III, with a protected, internal antenna. The PlusX is compatible with all the other PocketWizard products, including compatible lighting products from Profoto, Dynalite, Sekonic, etc. So if you want to expand your radio slave setup down the road, the PlusX triggers will work with whatever new PW products you invest in.
The PocketWizard PlusX radio slaves are already available at online dealers for just $99 each. You'll need two of them, but that $99 includes everything you need, including cables.
PocketWizard PlusX Press Release >>

Related Content:
PocketWizard User Reviews
All Flash Accessory Reviews
Studio & Lighting Forum
All Studio & Lighting News & Articles
PocketWizard Web Site