Red Announces Digital Still And Motion Camera System

There's a lot of buzz in the online photography community about the new Red modular camera system, announced today. Red really stirred things up in the digital video industry last year with their Red One ultra high-def modular video camera system. I'm no video expert and I won't pretend to understand exactly how the Red system differs from the Canon, Sony, and Panasonic cameras. But I do know it's modular and upgradeable and a lot of videographers believe it offers a serious challenge to the digital video status quo.

For a while now there have been rumors that Red was working on a modular system for pro photographers. Those rumors and expectations really started heating up after Nikon and Canon both introduced digital SLRs with HD video capture capability (Nikon D90 & Canon EOS 5D Mark II). The announcement today of the Red and Scarlet DSMC (Digital Stills and Motion Camera) system confirms those rumors and sets the stage for what may be a new round of real innovation in the photographic world.
"Using a DSMC allows you to shoot no-compromise still or motion images with the same camera. Well actually with over a trillion different cameras. Configure your camera to handle like a DSLR… or a cinema camera… or anything you can imagine."
Red Scarlet & Epic DSMC Announcement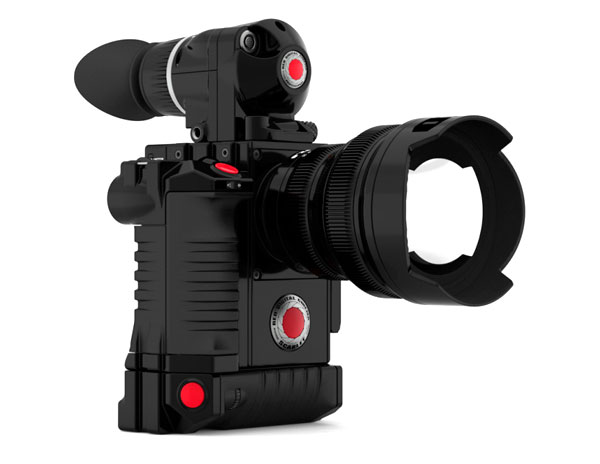 Red's DSMC modular system is built around the Epic and Scarlet "Brains." The Brain is essentially a black box containing a processor and lens mount. You choose the Scarlet "Professional" or Epic "Master Professional" model based on the sensor size, lens mount, and frame-rate you want. Supported sensor sizes range from 2/3-inch all the way up to the 6x17cm. Most still photographers will probably be interested the $7000 (Brain-only price) Scarlet S-35, which supports Nikon, Canon, or Red's own PL lens mount. Yes – Red is even making lenses! You configure the camera around your Brain, choosing a lens mount, sensor module, monitor (electronic viewfinder), battery, handle, etc. And since these components are modular, they can all be upgraded. Red calls this "Obsolescence Obsolete." One of the key elements of the Red system is the high frame-rates it supports. Depending on the Brain and sensor, a Red camera can capture anywhere from 25 to 120 frames-per-second. You can easily configure your Red camera to shoot both stills and video, hence the DSMC (Digital Stills and Motion Camera) acronym. And even the slowest frame rate is faster than the Canon EOS-1D Mark III's maximum 10 FPS capture rate!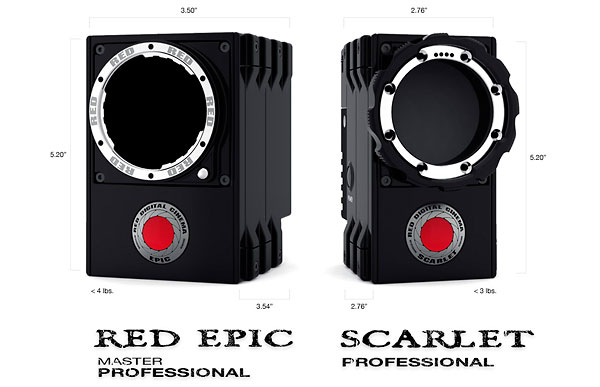 Whether or not you're interested in a camera that can shoot both video and stills, the modular Red system is very compelling because of it's upgradeability, versatility, and the high frame rates. And innovation is always good for the consumer. It raises the stakes for manufacturers and almost always results in better products and lower prices. The Red DSMC system won't be for everyone – it's bulkier than most digital SLRs and costs far more than the average photographer would even think of paying. But for professional photography and multimedia studios, it will be very attractive. The price of the system will seem crazy to the average consumer. But a professional commercial photographer might pay for a camera like this in one job.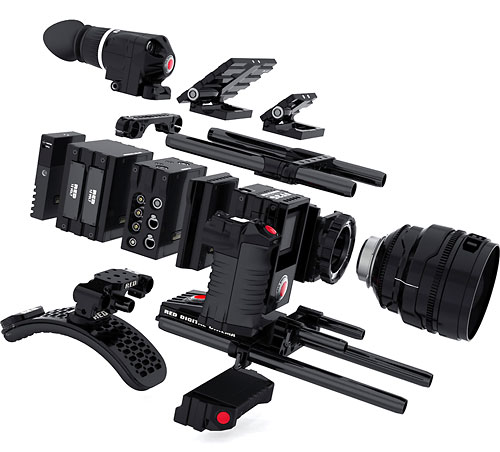 For another perspective on the Red DSMC system, see Jerome Thelia's article, Thoughts on the Red Announcement from a Red One User, on the PDN Web site. As a member of Merge Group, a multi-media production company that's been using the Red One camcorder, Jerome Thelia has some unique insight on the Red DSMC announcement.
Official Red DSMC System Announcement
Related Content:
Digital SLR Forum
Digital Video Forum
Red Web Site