I first discovered the Focus Shifter last fall, on Facebook. It's a $50 follow focus system that allows you to do smooth, accurate focus pulls for DSLR video. It doesn't look like much – a couple of rubber bands, a metal plate and a lever – but it's one of those things where the product is definitely more than the sum of its parts. Most follow focus systems require a complicated gear and rail system that costs hundreds or even a couple of thousand dollars. So a $50 follow focus system is a really big deal for beginner, budget-minded (cheapskate) video makers like myself. When I saw the Focus Shifter, I knew I had to try it.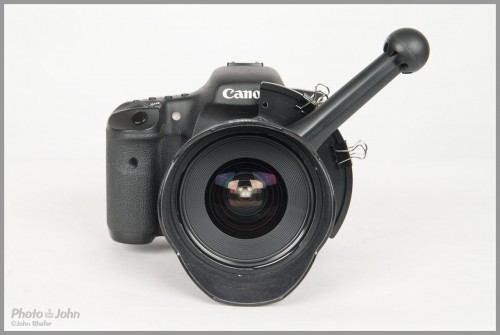 I finally had a chance to use the Focus Shifter and I proclaim it good. If you've ever tried to use your camera's auto focus, or focus manually while recording video, you know it's not really a viable option. There's a reason video pros spend hundreds or thousands of dollars on HD DSLR accessories. The auto focus on most DSLRs isn't really designed for video and it hunts and jumps around. Even on a tripod, turning the focus ring by hand introduces camera movement and it's nearly impossible to do it smoothly. Finally, without some sort of focus-assist guide, you pretty much have to guess whether you're in focus or not if you focus while you're recording. Previously, I would set up my shots, pre-focus, and then shoot – no changing focus during a clip. But the Focus Shifter gives me creative options I didn't have before. Check out my video demo below to see how it works along with some examples of what the Focus Shifter allows you to do:
Focus Shifter $50 Follow Focus Video Review
The Focus Shifter was actually a little more difficult to set up and use than I expected. But I think that's more a reflection on my lack of video experience than the product itself. The truth is, making good video is a slow, deliberate process. For the most part, it's not very spontaneous – especially not with a digital SLR. I think I expected the Focus Shifter would let me manually focus on the fly. But that's not really the case. What it does, is allows you to set up video shots with pre-defined focus points, and then get a clean, relatively smooth focus pull without having to guess if you're in focus or not. Actually, one of the big discoveries I made while I played with the Focus Shifter, is that the Marker Board is the most important part of the whole system. That's where you mark your focus points – either with the provided dry erase pen, or with the provided clips, which act as hard stops. Once you've got your focus points set up on the Marker Board, you can be completely confident that both ends of your focus pull will be sharp.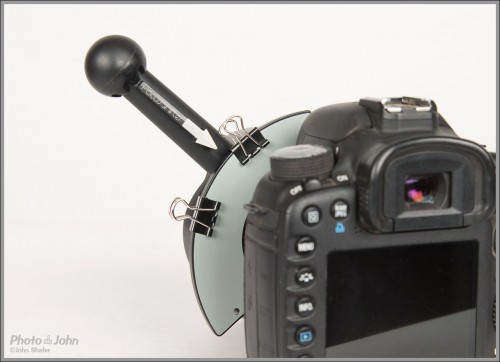 The other thing I learned was lenses with longer focus ring rotation are better for video. The longer rotation makes it easier to do smoother, slower focus pulls. The Canon zoom lenses I tried with the Focus Shifter have relatively short focus rotation and it was hard to pull them slowly and smoothly. However, my 20mm f/2.8 prime, with a longer focus rotation, worked really well. I believe that's one reason optics companies like Zeiss go out of their way to make prime lenses with longer focus rotation.
There were a couple of downsides to the Focus Shifter. One was that some of my lenses didn't really have room for the rubber band you use to fasten the Marker Board to the lens. The other is that it's hard to do really smooth Focus Pulls with the Focus Shifter. However, for $50, I'm not complaining. It may not be as slick and polished as a full-on gear and rail system. But I'm just not gonna buy one of those and I'm sure there are plenty of other photographers and videographers out there just like me. Plus, it's not that big of a deal for me to do four or five takes to get a smooth focus pull. I'm not shooting something really important like The Bachelor (yes, that was a joke).
So what's the bottom line? For $50, the Focus Shifter can't be beat. It's orders of magnitude cheaper than most follow focus systems, making it financially possible for punters like me to do good focus pulls in our crappy home videos. If you're experimenting or otherwise doing DSLR video on the cheap, I totally recommend you add the Focus Shifter to your kit for increased versatility and creative options. It's so cheap you almost can't afford not to.
Related Content:
Digital Video Forum
Digital SLR Forum
Focus Shifter Web Site