Sigma has introduced a new model in their Art lens line, lenses that are, "designed for artistic expression and top-notch image quality" The new Sigma 24-105mm F4 DG OS HSM is designed to be a versatile high-end standard zoom for full-frame DSLRs, although it will also work on crop-sensor cameras where it will have a zoom range of approximately 36-160mm. The new 24-105mm zoom features top-notch optics, Sigma's OS optical image stabilization, and a Hyper Sonic Motor (HSM) for quick, silent auto focus.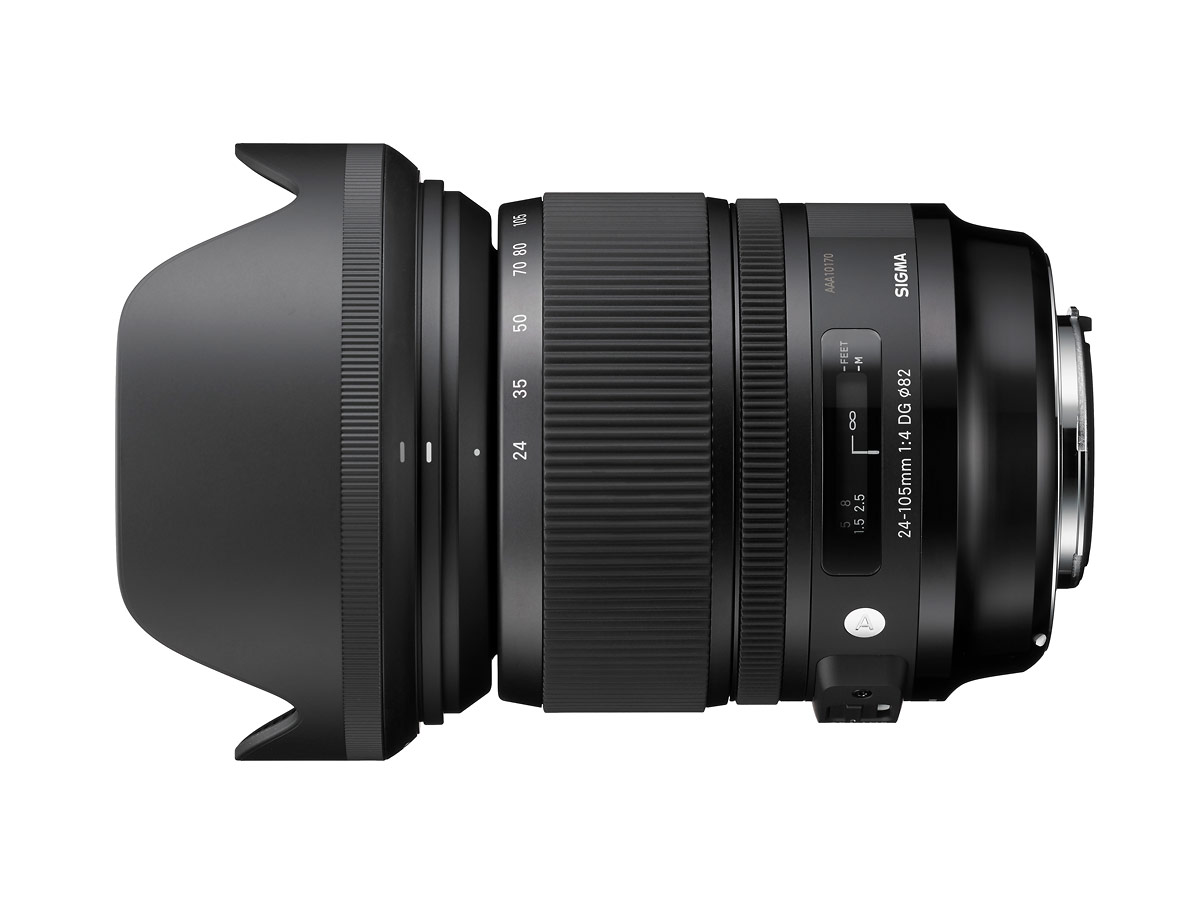 Sigma 24-105mm F4 DG OS HSM Lens Key Features & Specs:
Focal length: 24-105mm (approximately 36-160mm on APS-C sensor DSLRs)
Aperture range: f/4 to f/22
Optical Stabilizer (OS) image stabilization
Minimum focus distance: 45cm / 17.7 inches
Aperture construction: 9 rounded blades
Lens Construction: 19 elements in 14 groups with 1 FLD element and aspherical elements
Hyper Sonic (HSM) auto focus motor
Filter size: 82mm
Compatible with Sigma USB lens dock
Available for Sigma, Canon and Nikon digital SLRs
Obviously, Sigma's new 24-105mm F4 DG OS HSM zoom lens is designed to compete with the Canon 24-105mm f/4L IS and the Nikkor AF-S 24-120mm f/4G ED VR zoom lenses. It's also a great replacement or compliment to 24-70mm f/2.8 lenses. The 24-105mm zoom range is super-versatile for all kinds of photography, including sports, travel, outdoor, landscape and even portrait work. It's my favorite all-purpose zoom lens on a full-frame camera. If Sigma prices the new 24-105mm below the $1200 to $1400 Canikon price point, which I expect they will, they should sell a lot of these lenses. That's especially true if the 24-105mm F4 DG OS HSM's optical performance is up to Sigma's recent standards. I think everyone who's used Sigma's latest glass agrees that they're at the top of their game and setting new optical standards right now. It will be interesting to see what the image quality is like – if they blow the doors off the competition like they have with other recent lenses. To see what I mean, check out our full hands-on review of the groundbreaking Sigma 18-35mm f/1.8 – the world's fastest zoom lens and a perfect example of Sigma's current take-no-prisoners attitude (Sigma 18-35mm f/1.8 lens review). No longer satisfied with just being the biggest third-party lens manufacturer, Sigma has their sights set on being the best lens maker, period.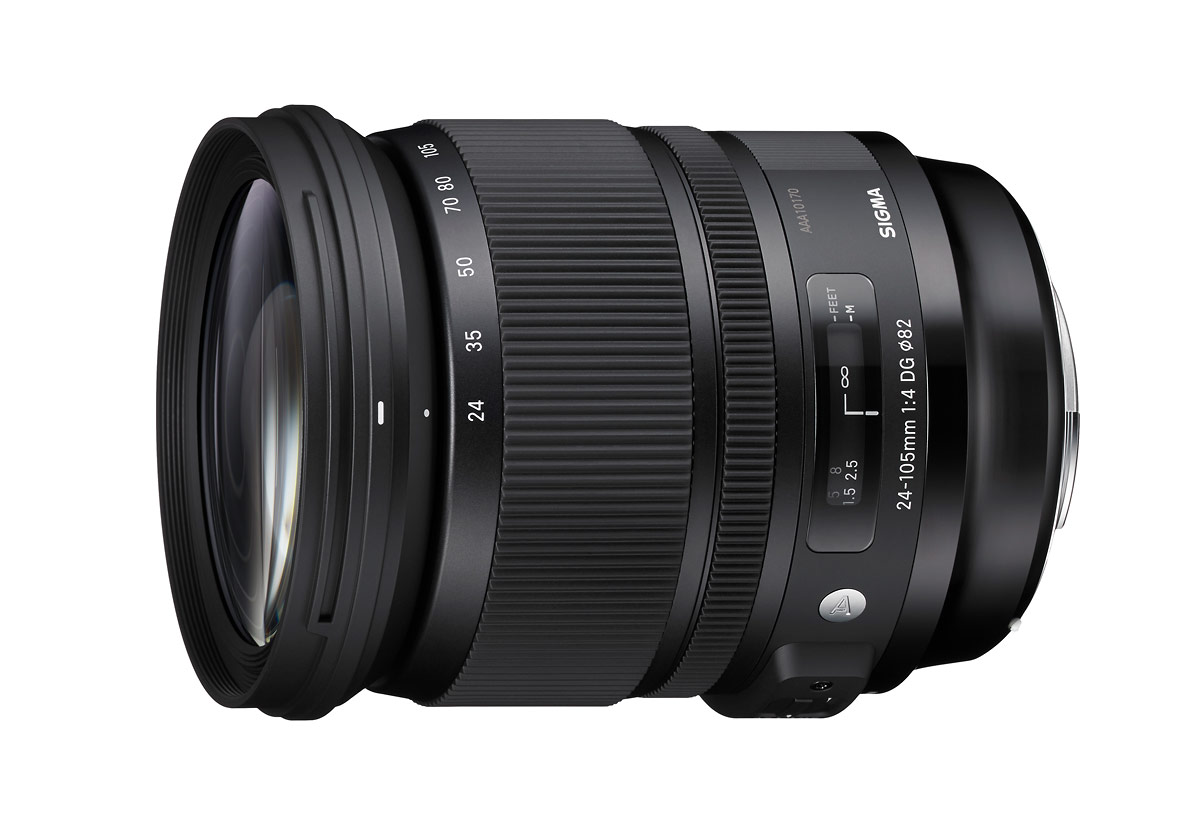 We'll have to wait for tests to see what the Sigma 24-105mm F4 DG OS HSM image quality is like. But the lens specs and features are pointing in the right direction. It has Sigma's OS optical image stabilization to minimize camera shake, and the HSM focusing motor to make sure the focus is on point as well as allowing manual focus touch-up. Optics is where Sigma has excelled lately though, and it looks like they haven't cut any corners with the new lens. The glass quality looks to be on-par with the best Nikon and Canon have to offer. There's an FLD element that's comparable to Canon's high-end flourite glass, multiple aspheric elements and a 9-bladed aperture for nice soft bokeh.
The Sigma 24-105mm F4 DG OS HSM is expected to be available next month – November, 2013. It will be available for Sigma, Canon and Nikon digital SLRs. No price has been announced yet but based on past Sigma pricing as well as Canon and Nikon lens prices, I am expecting the Sigma 24-105mm to come in at or under US $1000.

Related Content:
All Sigma Lens User Reviews
All Sigma News And Articles
All Lens News And Articles
Sigma Web Site