The Sigma 8-16mm f/4.5-5.6 DC HSM wide-angle zoom lens was announced early this year and Sigma sent me one for review as soon as they had one available. It's currently the widest non-fisheye lens on the market for APS-C digital SLRs like the Canon Digital Rebels, the EOS 7D, Nikon D7000, etc. I've been using it for a few months now and I absolutely love it. That's right – no big build-up or talk about features and specs. I'm just getting straight to the point with this one – I love it.
Read on to learn more – I've included a video demo, too!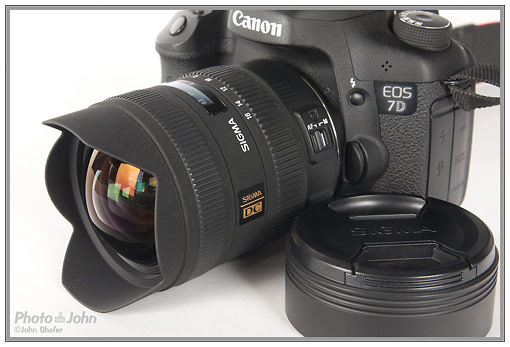 Sigma 8-16mm f/4.5-5.6 DC HSM Pros
Crazy wide
Wonderfully corrected – distortion nearly undetectable
Small and light
Build quality feels solid
Comes with case


Sigma 8-16mm f/4.5-5.6 DC HSM Cons
Can't use filters
Bulbous front element can easily be damaged
Slow, variable f/4.5-5.6 aperture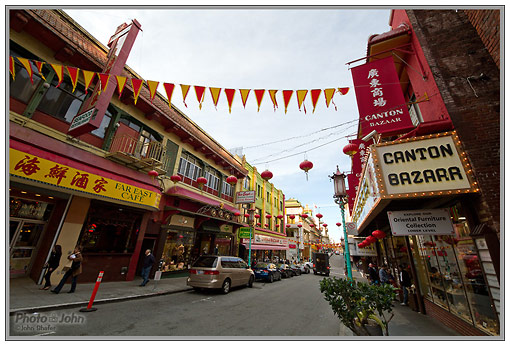 There was a time when crop-sensor digital SLR owners were out of luck if they wanted super-wide photos. That time is long gone. Loving wide-angle photos is no longer a valid reason to choose a full-frame camera over a crop-sensor camera. Until this year, the widest you could go with crop-sensor camera was 10mm. That's really wide – comparable to a 16mm lens on a Canon APS-C digital SLR and 15mm on most other cameras. But at the wide end of the scale, each sequential millimeter of focal length makes a bigger difference. In other words, the difference between a 10 and 11-millimeter focal length is bigger than that between 15 and 16 millimeters. And that's one of the reasons the new Sigma lens is such a big deal. Zoomed all the way out, the Sigma 8-16mm has the angle-of-view of a 12-13mm lens on crop-sensor cameras. That's ridiculously wide. The widest full-frame lens Canon makes is a 14mm.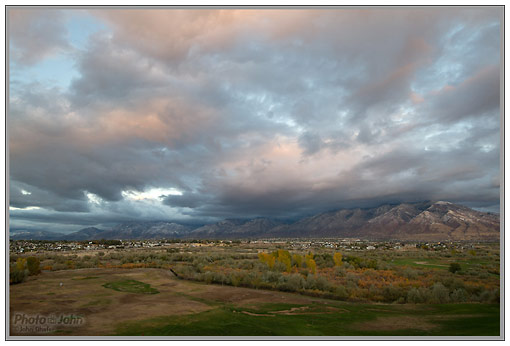 I love how wide it is, but the most impressive thing about the new Sigma super-wide zoom lens is how little distortion it produces. That means you can confidently use it for architectural photography, interior photos, or any other kind of wide-angle photography where you need lines to remain straight. It's not completely distortion-free but I had to look hard to actually find the distortion. In photos of and including buildings I never noticed any obvious curvature. It wasn't until I shot some brick wall tests (scroll down) that the distortion became visible – and even then it was mostly noticeable toward the edges of the photos.
Sigma 8-16mm f/4.5-5.6 DC HSM Zoom Lens Video Demo & Review:
Enough talking about the lens, though, I'm just gonna let my Sigma 8-16mm f/4.5-5.6 DC HSM photos tell the rest of the story:
Click on thumbnails to view sample photos.

Sigma 8-16mm f/4.5-5.6 DC HSM Brick Wall Tests
| | |
| --- | --- |
| Brick wall tests shot with the Sigma 8-16mm f/4.5-5.6 DC HSM zoom lens from about a foot-and-a-half away. Clockwise, starting upper left: 8mm, 10mm, 12mm, 16mm. | |

Sigma 8-16mm f/4.5-5.6 DC HSM Zoom Lens Portrait Comparison
| | |
| --- | --- |
| My friend Jake was kind enough to pose for these wide-angle portrait comparison sample photos. Clockwise, starting upper left: Sigma 8-16mm, Canon 15mm fisheye, Canon EF-S 18-200mm IS at 18mm and Tokina 12-24mm f/4. I have to admit, the Sigma image is the goofiest – possibly because he had to lean in so close to fill the frame… | |

Sigma 8-16mm f/4.5-5.6 DC HSM Zoom Lens Interior Comparison
| | |
| --- | --- |
| Interior photo samples taken in the PhotographyREVIEW.com executive offices, a.ka. The Sweat Shop. Clockwise, starting upper left: Sigma 8-16mm, Tokina 12-24mm f/4, Canon EF-S 18-200mm IS at 18mm and the Canon 15mm fisheye. Note just how much wider the Sigma is than anything else. And see how straight the lines are! | |

Related Content:
All Sigma Lens User Reviews
Discuss Sigma Lenses (DSLR forum)
All Sigma News And Articles
Sigma Web Site