Sony Alpha SLT-A55 Conclusion

I was a little nervous when I chose the Sony Alpha A55 as our 2010 Camera Of The Year without actually having used it. But after using the A55 for a few months in all kinds of situations and with a wide variety of subjects, I feel I made the right decision. The Sony Alpha SLT-A55 is a great camera with an innovative design, great performance and excellent image quality. It's not quite the sports camera I was hoping for but it's a very capable all-round performer that most people will be very happy with – especially people who value video as much as still photos. I'd recommend the A55 over any digital SLR for regular folks looking for a full-featured camera to use for video and high-quality still photography. Travel photographers looking for something a little smaller with great image quality and performance – consider the A55 with the Sony DT 18-250mm f/3.5-6.3. That looks like a great do-it-all camera kit to me.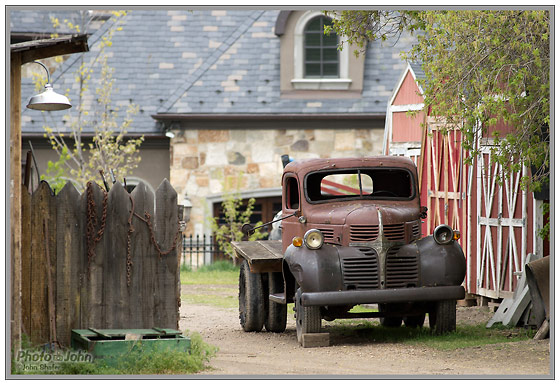 Who Should Buy It
The Sony Alpha SLT-A55 is an excellent choice for:
Sony DSLR owners looking for a small, light backup body.
Photographers and videographers who want a DSLR-style camera with great auto focus performance for video
Travel or outdoor photographers who want a small, light digital SLR with great image quality
Photographers considering the Nikon D7000 – the Sony A55 has almost indistinguishable image quality, better movie mode auto focus and a tilt-swivel LCD display
The Sony Alpha SLT-A55 is not a good choice for:
Professional sports photographers who need the best auto focus and fastest burst performance
People who hate electronic viewfinders
Photographers who abuse their cameras or who like a camera with a more solid, substantial feel
People with big hands who have problems with smaller camera bodies
- end -
All photos copyright John Shafer and/or PhotographyREVIEW.com.
Back To Sony Alpha SLT-A55 Review Intro >>


Sony Alpha SLT-A55 Review Navigation
Other Sony Alpha SLT-A55 Resources:
Sony Alpha SLT-A55 – 2010 Camera Of The Year >>
Sony Alpha SLT-A55 User Reviews >>
Write a Sony Alpha SLT-A55 Review >>
Sony Alpha SLT-A55 Sample Gallery >>
All Sony Camera User Review Categories
All Digital SLR Reviews
Digital SLR Forum
Sony Cameras Forum
All Digital Camera Pro Reviews >>
All Digital Camera Studio Sample Photos >>
More Sony Camera News, Reviews, and Articles
Sony Alpha DSLR Cameras Web Site