I spent the week in Nashville at a Sony event for camera journalists. For the past few years Sony has been leading the way in creative camera design and a few weeks ago they announced the A7 and A7R, the world's first full-frame mirrorless cameras. The Nashville trip was the first chance for most of us to use the cameras and find out how they perform. I spent a few days with the new Alpha A7, which shares the same 24-megapixel full-frame sensor as Sony's top-of-the-line DSLR, the Alpha A99. Besides the full-frame sensor, some A7 feature highlights are built-in Wi-Fi for easy photo sharing, fast hybrid auto focus, new BIONZ X processing, a 3-inch tilting LCD display, full HD 60 FPS video, 5 FPS high-speed burst, and a 2.4-million-dot OLED electronic viewfinder – all packed into a very compact weather-sealed metal body.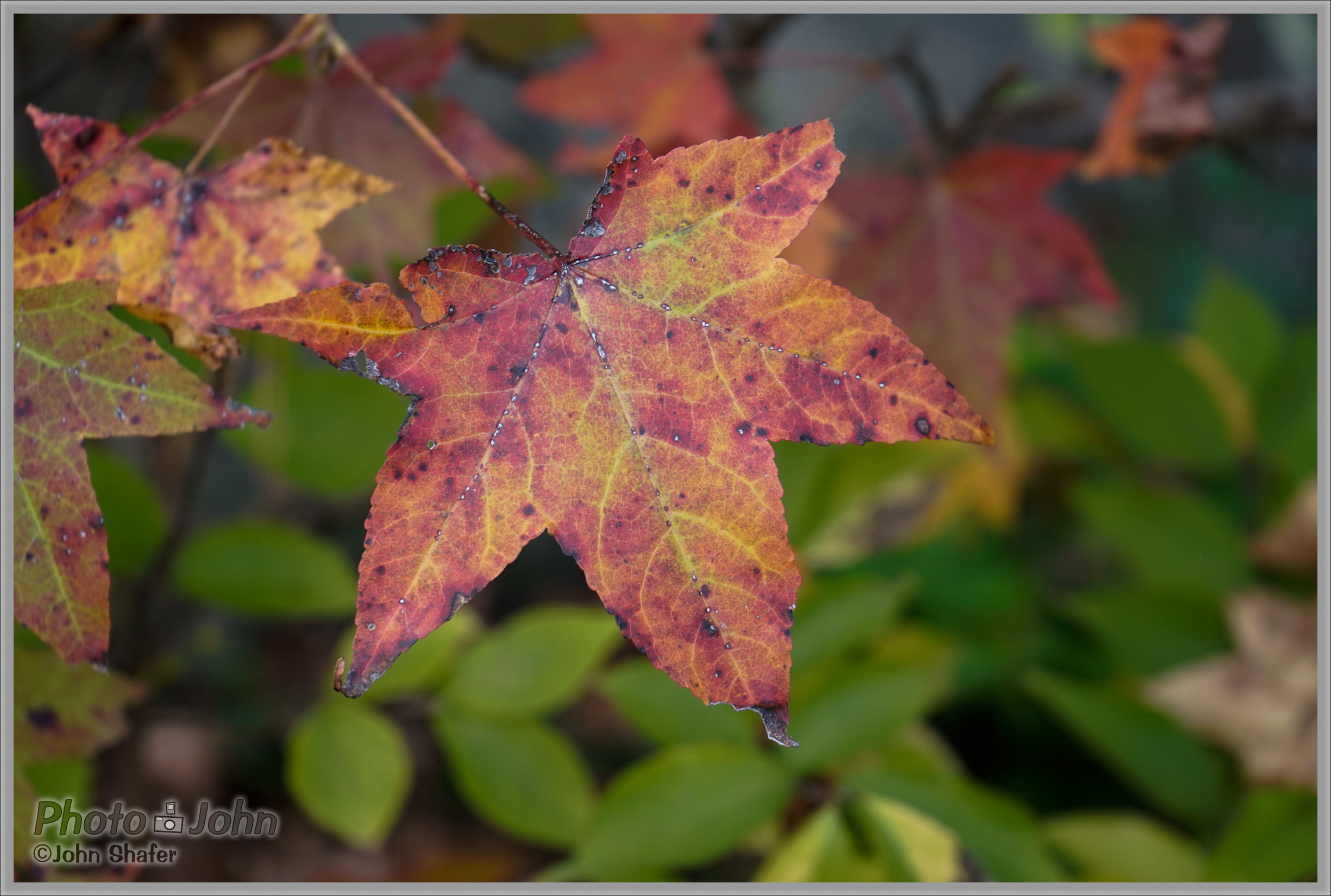 Sony puts on a great camera testing event and I was able to use the Alpha A7 with a wide variety of subjects in pretty much every kind of condition. However, three days isn't really enough for a complete review, we're about a month away from the camera actually shipping and I think they're probably still polishing up some of the features. I do think I had enough time with the A7 to get a pretty good feel for the basic features and performance. However, I still think it's important to consider this a first-impressions article and not a comprehensive review. That will come later. One of the most important things I haven't done is look at the A7 RAW files. There's no Lightroom support for the A7 yet so I've been shooting RAW+JPEG. Until I can get a peek at the RAW files, I won't really be able to judge the image quality. That said, I've been told that the sensor is exactly the same as the one used for the A99. So if you want a preview of what the A7 RAW quality is like, you can check the Alpha A99 studio tests we made last year.
I mostly used the A7 with Sony's new 28-70mm f/3.5-5.6 OSS kit lens. Since it's a new camera system with a new lens mount there aren't very lens options at the moment. Besides the 28-70mm variable aperture zoom, there are a couple of primes – a Carl Zeiss 35mm f/2.8 and a Carl Zeiss 55mm f/1.8; and a fast-aperture 24-70mm f/4 OSS Carl Zeiss zoom but Sony didn't have any available for us to play with. Sony also has two new adapters that allow you to use their A-mount DSLR lenses on the A7, the no-frills LA-EA3 and the LA-EA4, which includes Sony's transparent mirror technology with a dedicated full phase detect auto focus array on the mirror. One thing for Sony DSLR owners to keep in mind is the A7 and A7R mirrorless cameras don't have built-in sensor-shift image stabilization like the Alpha DSLRs. That means there's no image stabilization if you use A-mount lenses on the A7 or A7R. The new full-frame 28-70mm zoom I used does have optical image stabilization though, as does the forthcoming 24-70mm f/4 Zeiss zoom lens.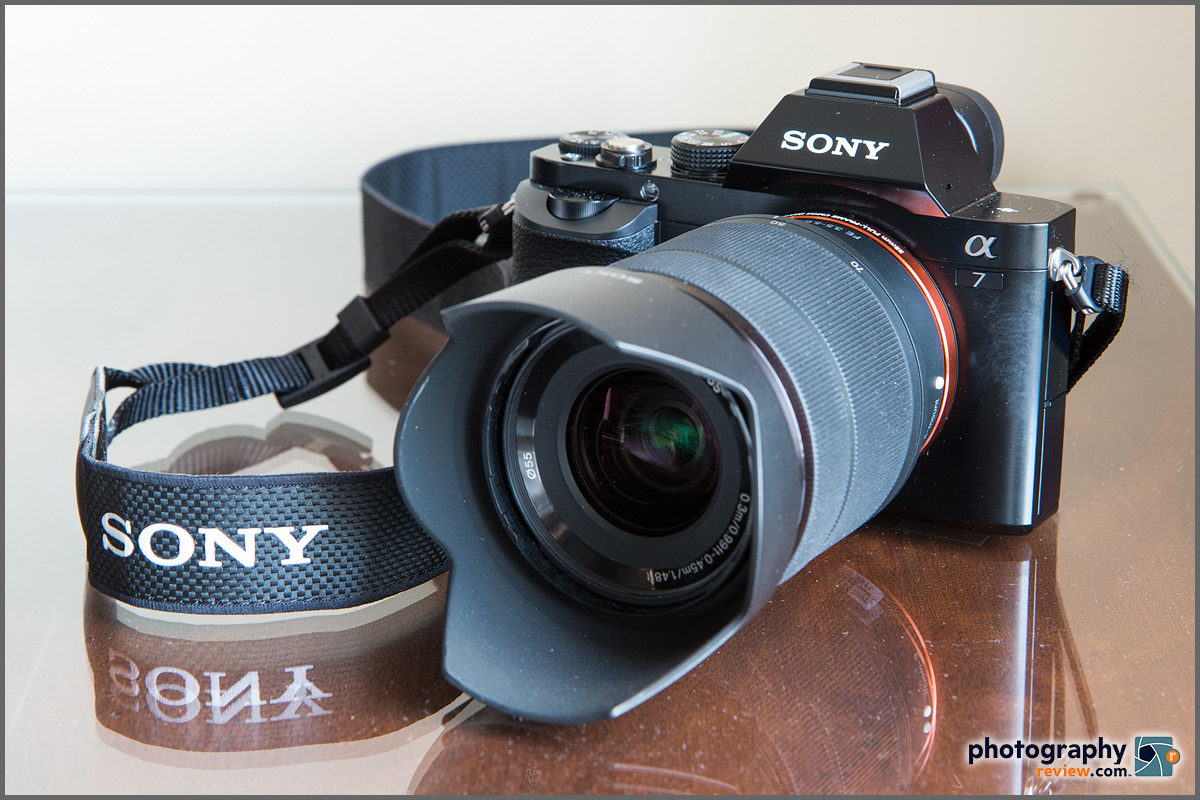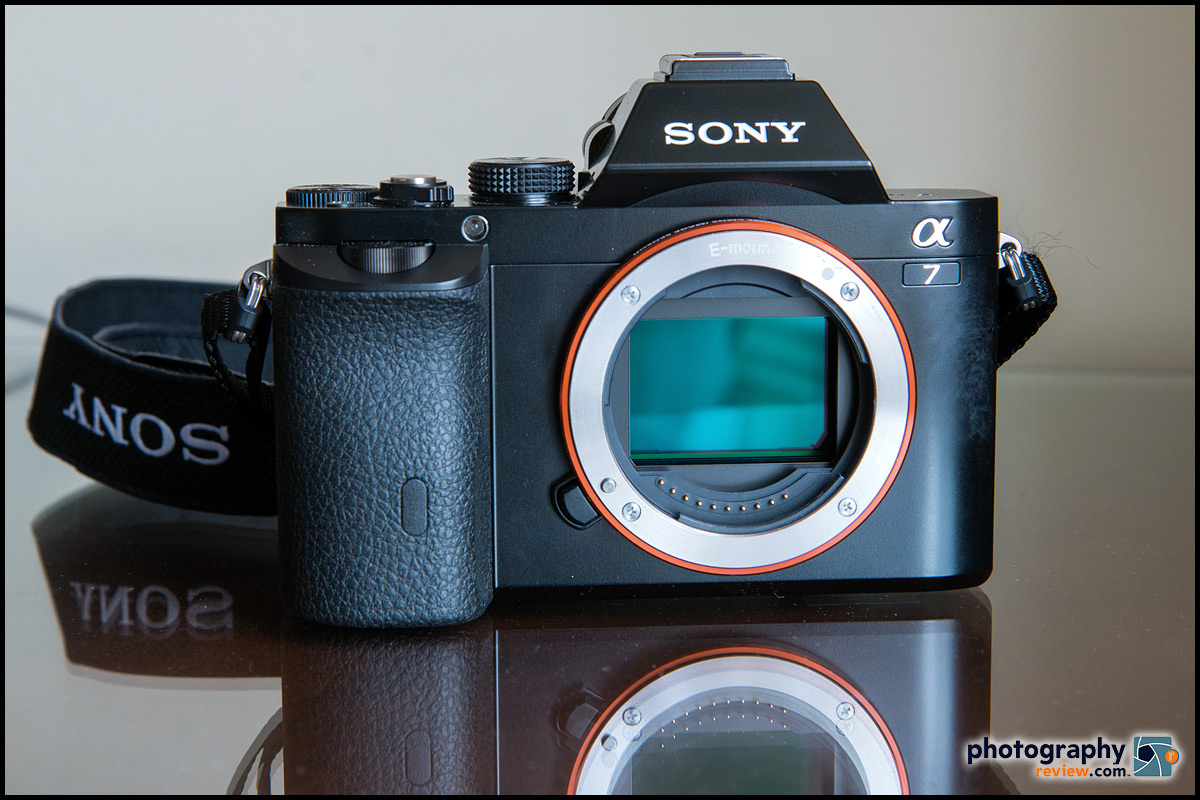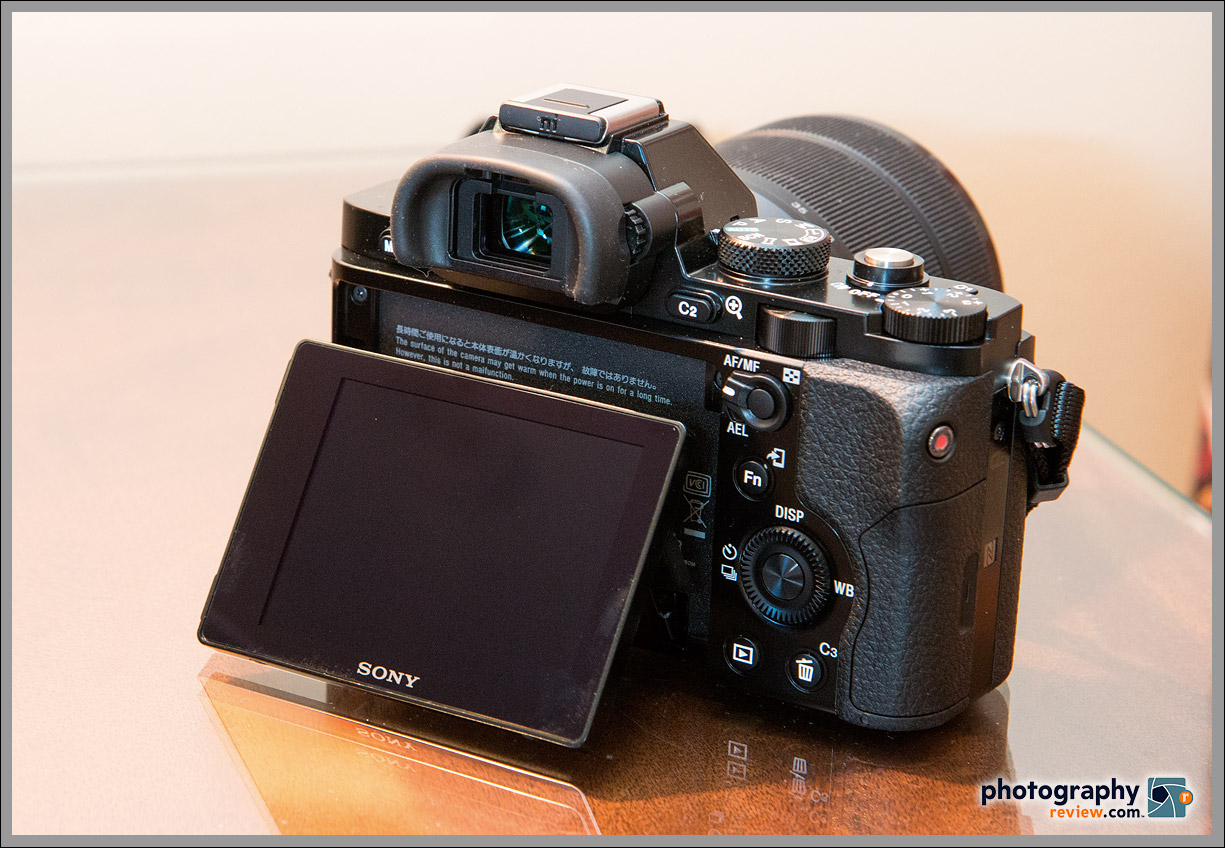 For the most part, my shooting experience with the Sony Alpha A7 has been very good to excellent. The 24-megapixel full-frame sensor produces excellent image quality in a wide-range of lighting conditions. I think it's great to ISO 3200 and totally useable at ISO 6400 in really poor light. You can even higher if you end up shooting in really bad light but I'd try to keep it at ISO 6400 or lower. One of the big surprises was how well the hybrid auto focus works. I had much better results with it than I did with the NEX-6, and maybe even better than the A99. That would be a benefit of Sony's new BIONZ X processing, since the A7 has the exact same sensor as the A99. I tested the continuous auto focus on galloping horses at a Tennessee horse ranch I found it worked very, very well – well enough that I'm anxious to try it on some other subjects that I'm more familiar with – like skiers and cyclists. That said, the A7 continuous AF seemed to be able to keep up with the horses no matter what they did or how fast they were going. To judge for yourself, check out the photo below as well as the other horsey photos in the attached Sony A7 photo gallery. Those photos were all taken with the A7's continuous auto focus and my hit rate using it was nearly perfect.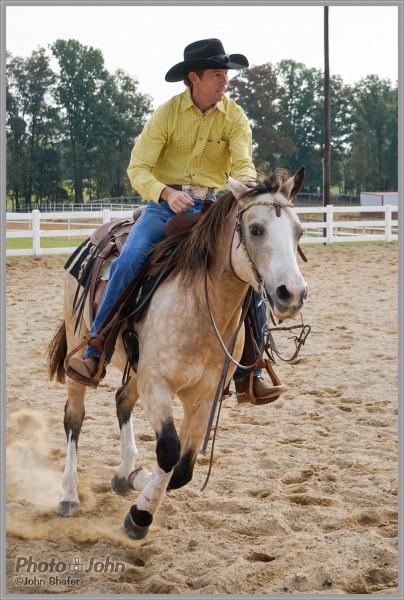 The other thing I really liked with the A7 was the built-in Wi-Fi. This is a feature I think most photographers still don't understand. I've been able to use it with a variety of cameras and I'm starting to consider it a mandatory feature – for me, anyway. The camera creates its own Wi-Fi network so you can wirelessly transfer photos and videos to a Smart Phone, tablet or computer. It's very easy to use once you install Sony's free app on your phone or tablet. In fact, I think the Sony wireless transfer system is the easiest of the five or six I've used. After you take a picture you press the Fn button to the right of the camera's LCD display (see photo, below) to activate the Wi-Fi. Then you open the Sony PlayMemories Mobile app on your phone and the image or video automatically transfers. Then you can upload immediately or process with your favorite app (I use Snapseed) and then upload your photo or video to your favorite social media site. The app also allows you to use your phone or tablet as a remote control, complete with camera controls and live view display. Whether you shoot a lot of events like me or you just want to share everything you do on Facebook and Instagram, the A7's built-in Wi-Fi allows you to do it with better control, superior image quality and whatever lens you want.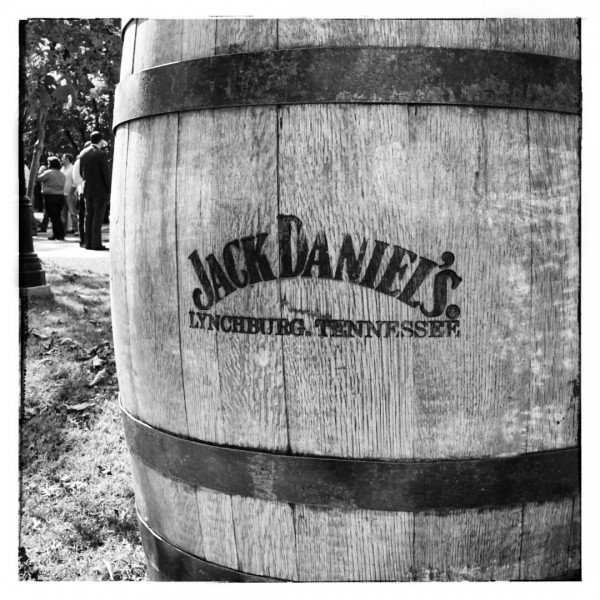 Unfortunately, I didn't get any photos of the Sony Alpha A7 next to a DSLR or another mirrorless camera. But the A7 really is impressively compact – and not just compared to other full-frame cameras, which are, of course, much bigger and heavier. I was able to compare it to a Sony NEX-6 APS-C mirrorless camera and was surprised to discover it's exactly the same width and only a hair thicker. The EVF does make the A7 noticeably taller than the NEX-6. And the lenses, while quite small compared to Sony's A-mount DSLR lenses, are bigger than Sony's E-mount lenses for NEX cameras. Remember, they have to be bigger to accommodate the larger, full-frame image circle. So photographers who were hoping for a camera that's comparable in size to current mirrorless offerings will need to adjust their expectations a bit. It's still quite compact, though – especially if you compare it to full frame DSLRs like the Sony Alpha A99, Canon EOS 5D Mark III, or Nikon D600. But it's not as quite small as an NEX-6 or the smaller Micro Four Thirds cameras. Those cameras don't have full-frame sensor s though, and can't even come close to matching the A7's image quality.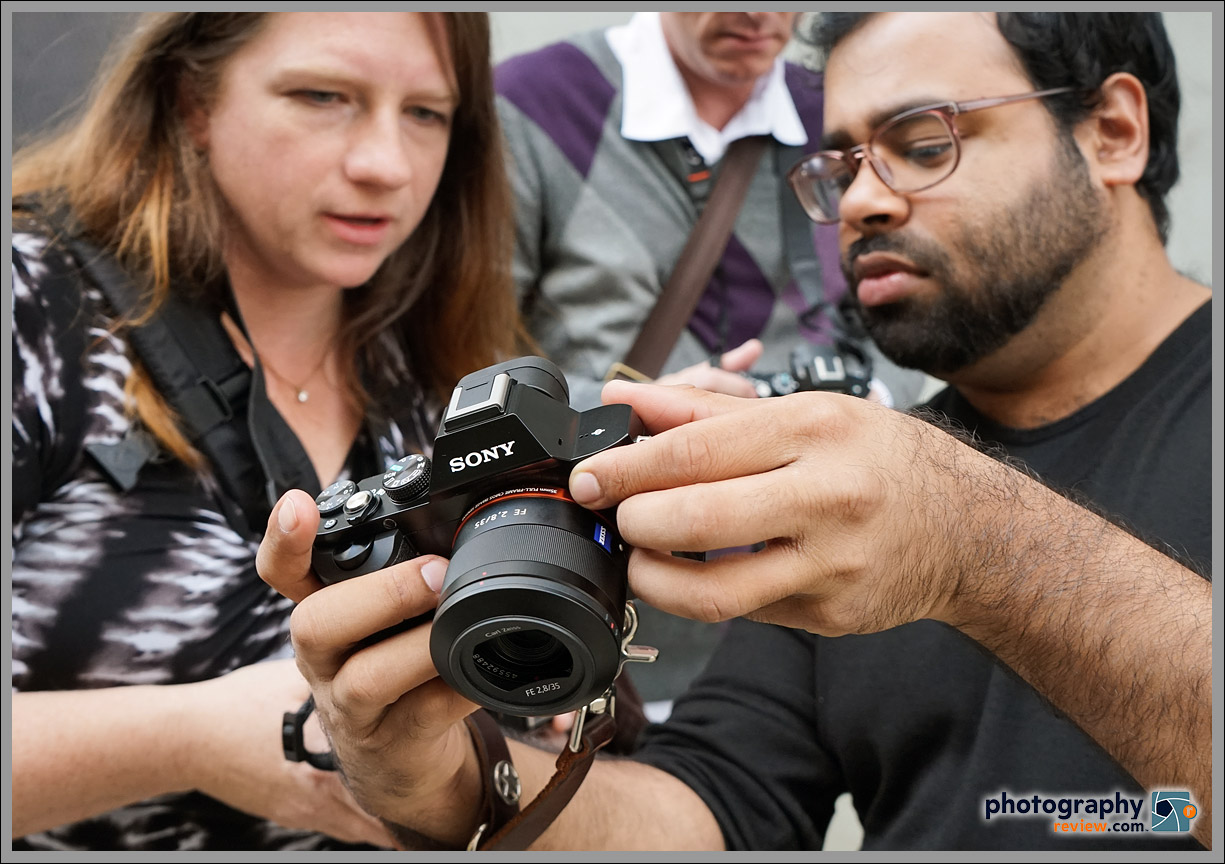 The only issues I had with the A7 were a bit of awkwardness with the controls, some manual focus problems, and prohibitively slow auto focus when I used the LA-EA3 non-mirror adapter with A-mount lenses. Some other journalists complained about focus accuracy with the 28-70mm f/3.5-5.6 kit lens but I didn't notice any obvious problems. I did have trouble using the focus peaking for manual focus, though. I'm sure it's just a pre-production issue but when I used the focus peaking I ended up with a bunch of out-of-focus images, which was disappointing. I wasn't the only photographer who experienced it, either. To be fair, we're about a month out from the camera hitting the market so I assume it just needs a firmware tune-up before they ship it. The problems I had with the controls are probably mostly because I didn't have time to really get comfortable with the camera. The control layout is generally good and intuitive, with two exposure control dials and a dedicated exposure compensation dial on the top right side of the camera. The only thing I'm a little concerned about is the front exposure control dial, which I found myself losing track of even after using the camera for a few days. I'm sure I'd get used to it after a week or so but I still wonder if it should be a little taller or placed a bit higher.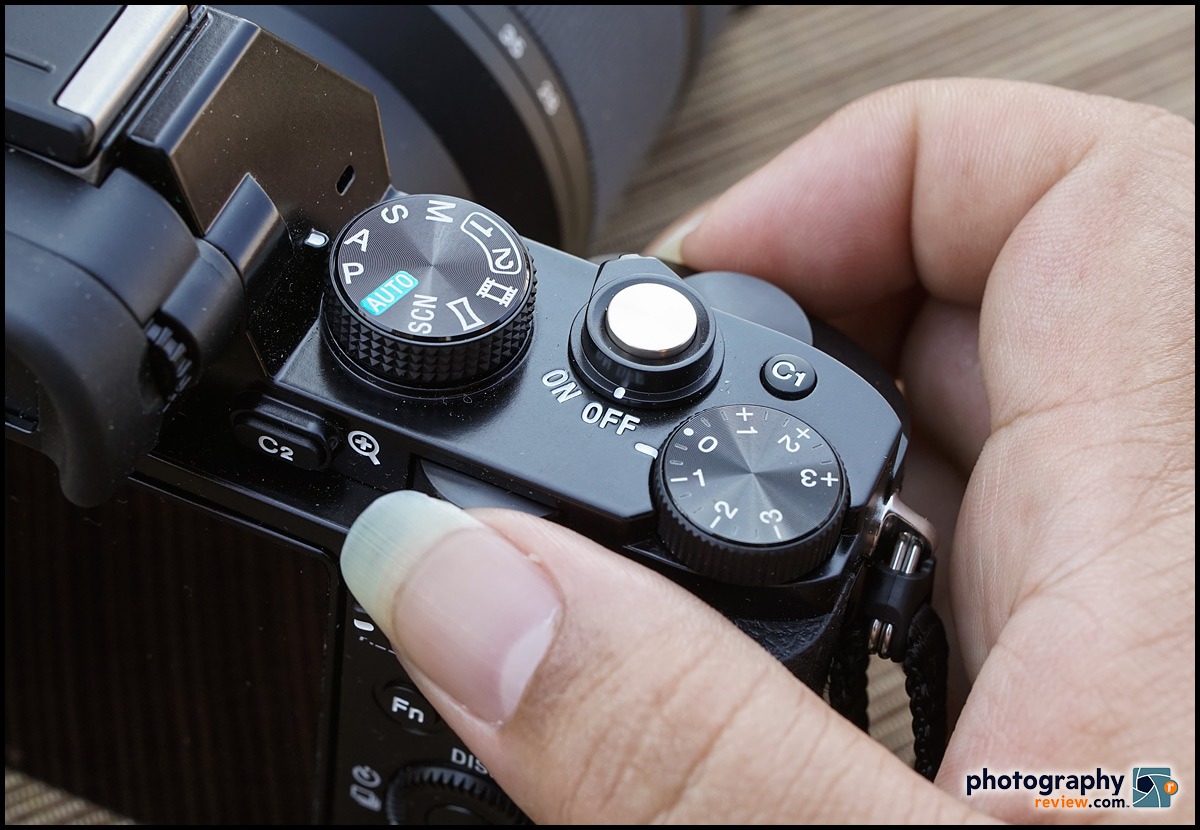 I was a bit skeptical of the Sony Alpha A7. It's not that I didn't think it was going to be a good camera. I had no doubts about that. The 24-megapixel sensor is already proven and Sony always does a great job with their high-end cameras. What surprised me was how much I actually enjoyed using the A7. Between the great continuous auto focus, built-in Wi-Fi, excellent EVF, the compact body and the ability to comfortably shoot in very low light, I loved using it. I'm not a full-frame camera owner now and I could absolutely see this camera being the first for me. It would serve all the purposes I really want full-frame for – low light event photography, concerts, portraits, landscape, and travel photography. I'd still want a fast frame rate DSLR with perfect continuous AF for shooting sports; but for everything else, the A7 is just about perfect.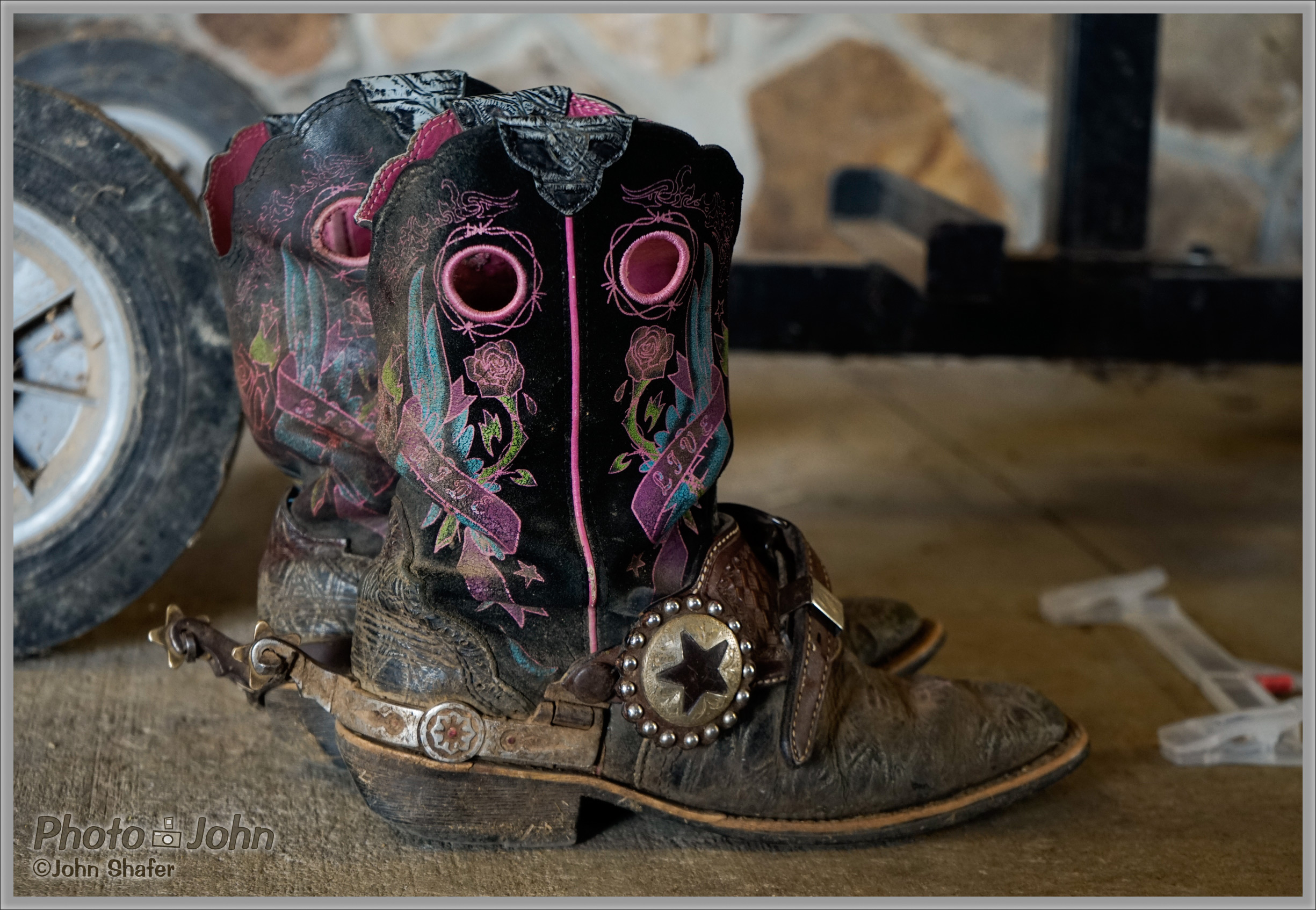 To see all the sample photos, please continue to the gallery on the next page.
For complete specs and details on the camera, please visit our Sony Alpha A7 & A7R announcement page.