Sony NEX-5N Conclusion

The Sony Alpha NEX-5N is a great camera with wonderful image quality. It's an excellent option for experienced photographers or beginners who want a camera with most of the performance of a DSLR in a smaller package. I really enjoyed my time with it and would have happily continued using it if Sony didn't need it back right away. It's not the smallest mirrorless option out there but the benefit of going a little bigger is much better image quality than most of the competition. And it's still a lot smaller than a comparable digital SLR. If I were to buy the Sony NEX-5N, I wouldn't buy the 18-55mm and 55-210mm lenses that they sent me. Instead, I'd probably go with the Sony 16mm f/2.8 prime lens and the Sony 18-200mm f/3.5-6.3 OSS zoom. It's a chunk of a lens and I don't know how the image quality is, but I've used the Canon and Nikon 18-200mm zooms and it's a really nice all-purpose zoom range to have in one lens.
Photographers who value image quality above all else should put the NEX-5N – or the NEX-7 – at the top of their mirrorless camera wish list. On the other hand, photographers looking for a really compact alternative should consider trading a bit of the Sony's image quality for the smaller, lighter Olympus and Panasonic Micro Four Thirds mirrorless cameras.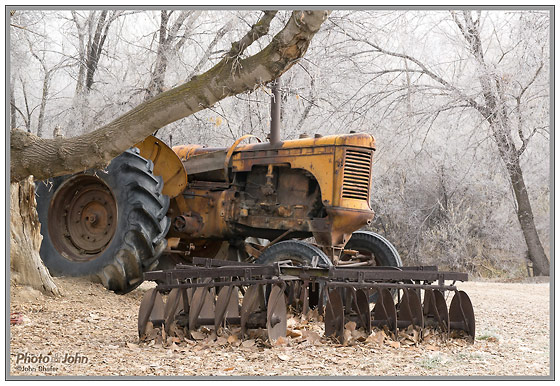 - end -
All photos copyright John Shafer and/or PhotographyREVIEW.com.

Back To Sony NEX-5N Review Intro >>
More Sony NEX-5N Resources:
Sony NEX-5N User Reviews
Write a Sony NEX-5N Review
Sony NEX-5N Sample Gallery
Sony Digital Camera User Reviews
All Compact System Camera User Reviews
Compact System Cameras Forum
Sony Cameras Forum
More Sony Camera News, Reviews & Articles
Sony Alpha NEX Cameras Web Site
All Digital Camera Pro Reviews
All Digital Camera Studio Sample Photos