Sony continues to surprise me with their willingness to take chances on non-traditional camera designs. The new Sony RX1 is their biggest gamble yet. The RX1 is a high-end compact camera with a 24-megapixel full-frame sensor and a fixed 35mm f/2.0 Carl Zeiss lens that sells for nearly $3000. And I thought the $600 Sony RX100 was expensive. I'm sure that sounds crazy to a lot of you. But this is a crazy camera – one that some of us have literally been dreaming of for ten years. Back before digital took over, there were cameras like this – with fast, premium optics, made for serious photographers who were willing to pay to have the best. But until now, no one has been willing to take a chance on a compact digital camera of this caliber. Leica and Sigma both have really nice fixed lens compacts with APS-C sensors. But Sony is the first company with the huevos to go full frame. And it could very well get them another Camera of The Year.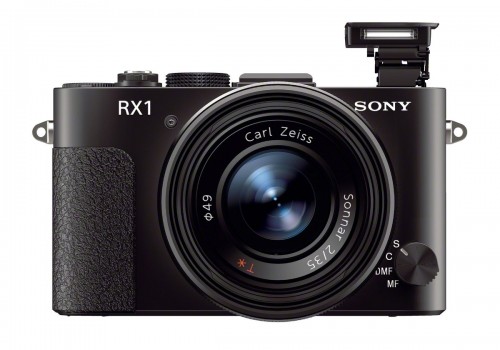 Sony Cybershot RX1 key Features & Specs:
24.3-megapixel full-frame CMOS sensor
35mm f/2.0 Carl Zeiss T lens
Nine-bladed circular aperture
ISO 100 to 25,600 (ISO 102,400 with Multi Frame Noise Reduction)
1920 x 1080/60p AVCHD full HD video
RAW shooting
Full range of exposure modes – P,S,A,M
1.4x or 2x Smart Teleconverter (effective focal lengths: 49mm or 70mm)
3-inch 1,229k-dot LCD display
5 frames-per-second high-speed burst
Manual focus assist and focus peaking
Pop-up flash and flash / accessory hot shoe
Digital level
Never before has there been a camera this small with this kind of performance. The RX1's full frame sensor (see sensor comparison, below) makes shooting at ISO 6400 or even 12,800 totally realistic. The 35mm focal length has been a favorite for Leica M rangefinder photographers for half a century. It's traditional for street photography, photojournalism, wide-angle portraiture and event photography. With the 9-bladed f/2.0 aperture, the RX1 will have gorgeous bokeh. It's going to be the ultimate unobtrusive street, party, people and travel camera.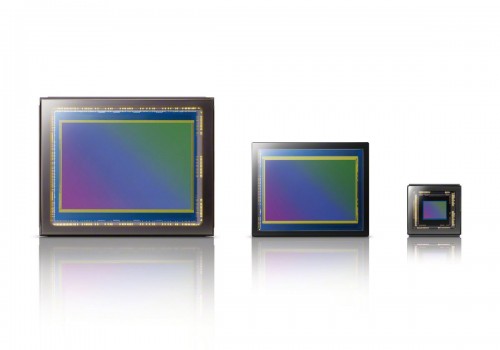 For a quick hands-on look at the Sony's new RX1 full-frame compact camera, check out this official Sony intro video:

For those times when the 35mm focal length is too wide, there's a Smart Teleconverter feature that takes advantage of the high-resolution sensor and crops to 49mm or 70mm effective focal lengths. For the videographers, the RX1 records full HD video at 60 frames per second or 24 frames per second. And of course, it has P, A, S, M modes and RAW capture.
For those who can afford the $2800 entry fee, the Sony Cybershot RX1 will be available in November – just in time for you to get me one for Christmas.
Sony Cybershot RX1 Press Release >>
Related Content:
Sony Digital Camera User Reviews
Sony Cameras Forum
Digital Cameras Forum
More Sony News And Articles
Sony Cybershot Digital Camera Web Site