Are you looking for a hip and original gift for the camera nerd in your life? The Lomo Sprocket Rocket could be just what you're looking for. It's a retro-styled 35mm film camera that takes wide-angle panoramic photos that include the film edges and sprocket holes. And if there's one thing a hipster photo geek loves more than film, it's film photos with sprocket holes! They give photos a really unique, raw artistic look. In the past, arty photographers who wanted sprocket holes in their photos had to hack a Holga medium format toy camera so it could use 35mm film. That's still a fun option as half the fun of the "Plastic Fantastic" Holga camera is the crappy plastic lens. But with the Sprocket Rocket you get glorious sprocket hole-framed panoramic photos right out of the box. Bonus – the Lomo Sprocket Rocket costs less than $100, making it one of the few cameras most of can actually afford to buy as a gift.
The Sprocket Rocket Panoramic Film Camera: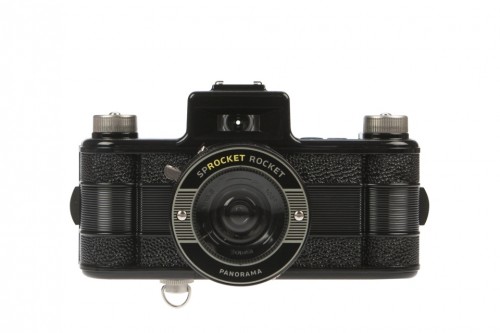 Here's a sample photo taken with the Sprocket Rocket camera:
See more Sprocket Rocket sample photos, here >>
You can order the Lomo Sprocket Rocket camera direct from the Lomo Website for just $89. They also offer it in a few packages that include film and various accessories, including a flash and a scanning mask. Click on the link below to go to the official Lomo Sprocket Rocket Web page and learn more or buy.
Analog, baby!
Lomo Sprocket Rocket Web Site >>
Related Content:
Film Photography Forum
More Film Photography News & Articles
Lomography Web Site