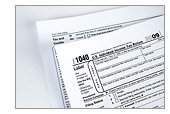 I started this article on April 14th, the day before US taxes are due. I finished my taxes at 3 AM the next morning. How about you? Are you one of those people who takes care of them right away or do you put them off to the last minute like I do? More importantly, will you be getting a refund from the IRS this year? I will. And I will likely blow at least part of it on camera gear. I'm sure there are a lot of other photographers out there who also plan to spend at least some of their 2009 tax return on a new camera or lens. Most of you probably already know what you're going to buy. But just in case you haven't made up your mind yet, I've made a list of the top five cameras and lenses on PhotographyREVIEW.com.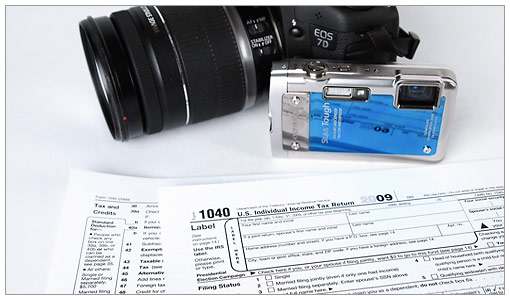 This list was made using the number of visits to our user review pages. That being the case, a couple of these cameras have been updated. If so, I've indicated the newer version of the camera in case you need the latest and greatest.
---
Camera Number Five:




Canon PowerShot D10

Price: $275-350

The first waterproof and shockproof digital camera from Canon was introduced just over a year ago. It's a little bigger than the rest of the outdoor-friendly point-and-shoots but it has the best image quality that I've seen in a waterproof digital camera.
next page – Camera Number Four >>
---