This is a follow-up to the Top Five Cameras To Blow Your Tax Refund On story I posted last week. I finished my taxes at 3 AM, the day before they were due. I know I'm not the only one who puts them off to the last minute. Even knowing I've got a fat refund coming doesn't motivate me to get them filed earlier. But I do have a refund on the way. How about you? Or maybe you're one of those who filed back in January and your refund has come and gone. Well, if you do have some refund money left and you're planning to spend it on some new camera gear, read on to learn about the five most popular lenses on PhotographyREVIEW.com. If you're more interested in a new camera, check out the Top Five Cameras article I posted last week.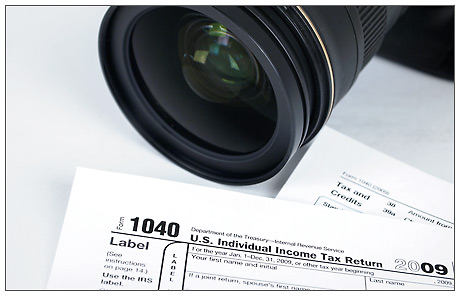 This top five lenses list was made using the number of visits to our user review pages between February 1st and April 15th, 2010. This is pretty much a pure popularity contest – I didn't make any attempt to represent a range of focal lengths or manufacturers. This is what people are looking at in the user reviews – it's as simple as that. Out-of-production or otherwise unavailable lenses were replaced with the most current version of the lens from the stats. I wanted to make we only listed stuff you can actually buy.
If you've got a favorite lens you think should be included here, please list it in the comments section at the bottom of each page. Like I said, this list is just based on popularity. If you want to add a lens, that just makes this article better. And if you have a favorite (or not so favorite) lens, please make sure to write a review. Your camera and lens reviews are the foundation of this site!
---
Lens Number Five:




Sigma 70-200mm f/2.8 II APO EX DG Macro HSM Zoom Lens

Street Price: $799

Since the first version of this lens was introduced, about 300 hundred years ago, it's been the top alternative to the more expensive Canon and Nikon pro 70-200mm f/2.8 zoom lenses. It was a Choice Award winner in 2006 and even though it's not really inexpensive at $799, the current Sigma 70-200mm f/2.8 II APO EX DG Macro HSM zoom lens is a bargain compared to the top-of-the-line Nikon and Canon lenses, which both cost well over $2000. Sigma also announced an OS, image-stabilized version a couple of months ago that should be available soon. The older, Sigma 70-200mm f/2.8 APO EX HSM lens was number five in our stats, but the shopping and review links below are for the latest model. For more opinions, the old lens page (above) has well over 100 user reviews.
next page – Lens Number Four >>
---