Did you make model cars or airplanes when you were a kid? Do you have fond memories of the smell of model glue? If so, you're gonna love Lomography's new Konstruktor DIY SLR film camera kit.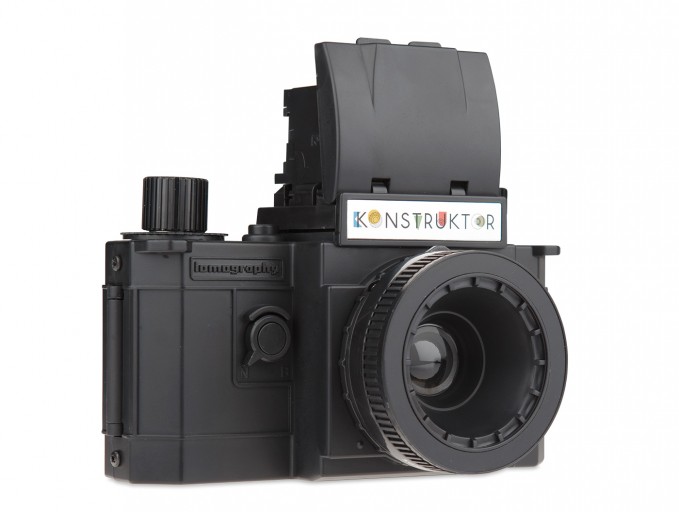 The Konstruktor is a fully-working, plastic, interchangeable lens SLR film camera that you build yourself, at home. It's a real SLR with a mirror, a ground glass-style "top-down viewfinder," and it comes with a fixed-aperture 50mm f/10 lens. Exposure control is minimal with the shutter speed fixed at 1/80th of a second, although there's also a bulb setting for long exposures. Check out the video below to see the Konstruktor being konstrukted.
If there's a DIY nerd in your life, the Konstruktor would make an awesome gift – even if they're not into photography. If they are into photography it could be the coolest gift ever. The Konstruktor Web site points out that building the camera is a great way to better learn how cameras work, too. I think I will probably need to give one to the biggest photo nerd in my life – me. I'm sure it would be fun to build and I haven't had a whiff of model glue in decades. If nothing else, it will look sweet on the shelf next to my Lego camera

The Konstruktor DIY Kit is available now from the Lomography Web site for only US $35. It comes with everything you need except 35mm film. Lomography promises that there will be more lenses, too.
Konstruktor DIY Camera Kit Web Site >>
Related Content:
Film Photography Forum
More Film Photography News & Articles
Lomography Web Site