Canon EOS 5D Mark III Conclusion

I love the Canon EOS 5D Mark III. I did not feel the same about the Mark II. Although I loved the Mark II's image quality, as an action sports photographer, it just didn't work for me. The Mark III is a whole different story. It's got the image quality of the 5D Mark II (and then some) – and it's got the burst rate and auto focus performance I need for sports photography. Before the 5D Mark III, sports photographers had to pony up the $5000 for an EOS-1D body or they had to sacrifice image quality and go with the APS-C sensor EOS 7D. With the 5D Mark III, you get auto focus performance like a 1D body (previous 1D bodies, anyway) and you get the best image quality Canon has to offer. You give a little on the burst speed but not enough to really hurt.
Photographers who work in the studio, don't shoot in low light and/or don't need the improved auto focus and burst speed of the Mark III would do well to buy a Mark II and call it a day. The EOS 5D Mark II is still a great camera and there's a reason Canon left it in their lineup.
On the other hand, sports and event photographers who were struggling with the 5D Mark II or anyone else who wants the ultimate image quality *and* excellent auto focus, the Canon EOS 5D Mark III is your camera. I think in terms of overall usability and versatility, the 5D Mark II was a triple (I'm talking baseball). But with the 5D Mark III, Canon hit it out of the park. Highly recommended.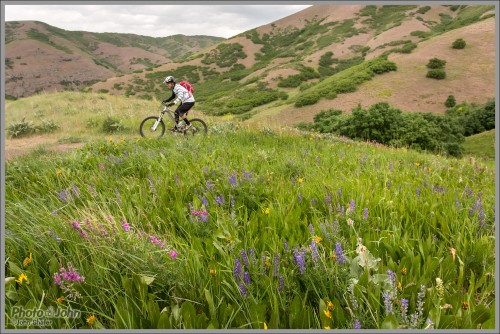 - end -
All photos copyright John Shafer and/or PhotographyREVIEW.com.

Back To Canon EOS 5D Mark III Review Intro >>
More Canon EOS 5D Mark III Resources:
All Canon User Reviews
All Digital SLR User Reviews
All Canon EOS 5D Mark III Sample Photos
Canon Cameras Forum
Digital SLRs Forum
Canon News, Reviews & Articles
Canon Web Site
All Digital Camera Pro Reviews
All Digital Camera Studio Sample Photos