Canon PowerShot SD4500 IS Conclusion

I was really excited about the Canon SD4500 IS when it was announced – really excited. After I bought it I was bummed when I discovered it wasn't as fast as advertised and I also expected a wider lens. However, after using it for a few weeks my initial disappointment has shifted and I'm really enjoying it – mostly because of the great image quality and the 360mm telephoto zoom. I'm mostly using it for still photos but the 1080p HD video is pretty sweet, too.
In the end, the SD4500 IS is a winner for me because of the lens and image quality. Although I was able to get some decent action photos with it, it's not the great pocket sports camera I hoped it would be. It works best when you're shooting carefully rather than spontaneously. Ultimately, I think the Canon PowerShot SD4500 IS / IXUS 1000 HS makes a great pocket travel camera. At first I wasn't sure if I'd keep it. But after using it for a while and going through all of the photos I've taken with it I'm not sure I can give it up.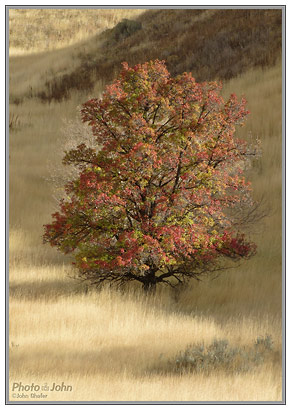 Who Should Buy It
The Canon PowerShot SD4500 IS is an excellent choice for:
Anyone who wants a powerful, do-it-all camera that fits in a pocket
People who love taking long telephoto pictures
Photographers considering the Canon PowerShot S95 who don't care about manual controls or RAW shooting
Anyone looking for high quality HD video in a pocket-sized package
Point-and-shooters who take lots of low light photos
The Canon PowerShot SD4500 IS is not a good choice for:
Photographers who want a lot of creative control
Action photographers who want a pocket sports camera
Photographers who want RAW files
Photographers who love wide-angle photos
Video shooters who want exposure compensation controls
· Outdoor shooters who take lots of pictures in the rain or other wet environments
- end -
All photos copyright John Shafer and/or PhotographyREVIEW.com.
Other Canon PowerShot SD4500 IS Resources:
Canon PowerShot SD4500 IS Announcement >>
Compare Prices For Canon PowerShot SD4500 IS >>
Canon PowerShot SD4500 IS User Reviews >>
Write a Canon PowerShot SD4500 IS Review >>
Canon PowerShot SD4500 IS Sample Gallery >>
All Canon User Reviews
All Digital Camera Reviews
Digital Cameras Forum
Canon Cameras Forum
All Digital Camera Pro Reviews >>
All Digital Camera Studio Sample Photos >>
More Canon News, Reviews, and Articles
Canon Cameras Web Site