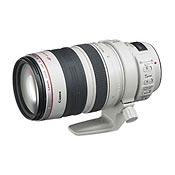 Reviews by community members are the foundation of PhotographyREVIEW.com. Share your experience with other photographers by writing reviews for your cameras and other photo gear. You don't have to be an expert – everyone's opinion counts.
---
Featured Review: Canon EF 28-300mm f/3.5-5.6L IS USM Zoom Lens
by ores808 (Casual)
Price Paid: $2400.00 from ebay
Review Date: July 24, 2009
Used product for: 1 to 3 months

Overall Rating: 5 of 5
Value Rating: 5 of 5

Summary:
Spend the last 3 months touring Europe with my 5D Mark ii with 2 zooms and a prime. I got grew increasingly weary of 1).trying to guess which lens to bring each morning, 2). bringing the wrong lens and missing half of the shots or 3), bringing 2 or 3 lenses and fumbling around trying to change them ….. usually missing the shot in the mean time. In the mean time, my back of 'stuff' broke my back. In the had a lot of money tied up in lenses and i guess i wasn't smart enough or patient enough to "get it right". Returned to the States last month. Bought the Canon 28-300 and left for Tibet. Have spent the last 2 weeks walking around Hong Kong, Shenzhen, Macau and the Pearl River Delta. Every night when I get home, I download the results. Holy Cow, I mean H-O-L-Y COW! How did Canon put all of this in one lens !! I am just amazed. All of my other stuff is going on eBay.
Strengths:
From 'hither' to 'yon', this thing is remarkably flexible and incredibly sharp (a little tricky wide open at 300).
Weaknesses:
NONE (I read a lot of reviews where the biggest complaint was weight. Come of folks, this thing probably doesn't weight any more than that water bottle you lugged around all day. Go the gym.
Related Content:
All Canon Zoom Lens User Reviews
All Canon User Reviews
Digital SLR Forum
All Featured User Reviews
All Canon News & Articles
Canon Web Site