Fujifilm X100S Review: Conclusion

There's a reason the Fujifilm X100S is such a coveted camera. It strikes a chord with both photography purists as well as photographers who appreciate the retro styling. And it absolutely lives up to the promises made by its traditional good looks. It feels great, it's fun to use, and the image quality is excellent. The X100S is a fabulous compact street, people and travel camera. There are smaller cameras with comparable features and performance, though (Ricoh GR and Nikon Coolpix A). What sets the X100S apart and makes it special the traditional rangefinder-style design with the hybrid viewfinder, the solid build, and the outstanding image quality.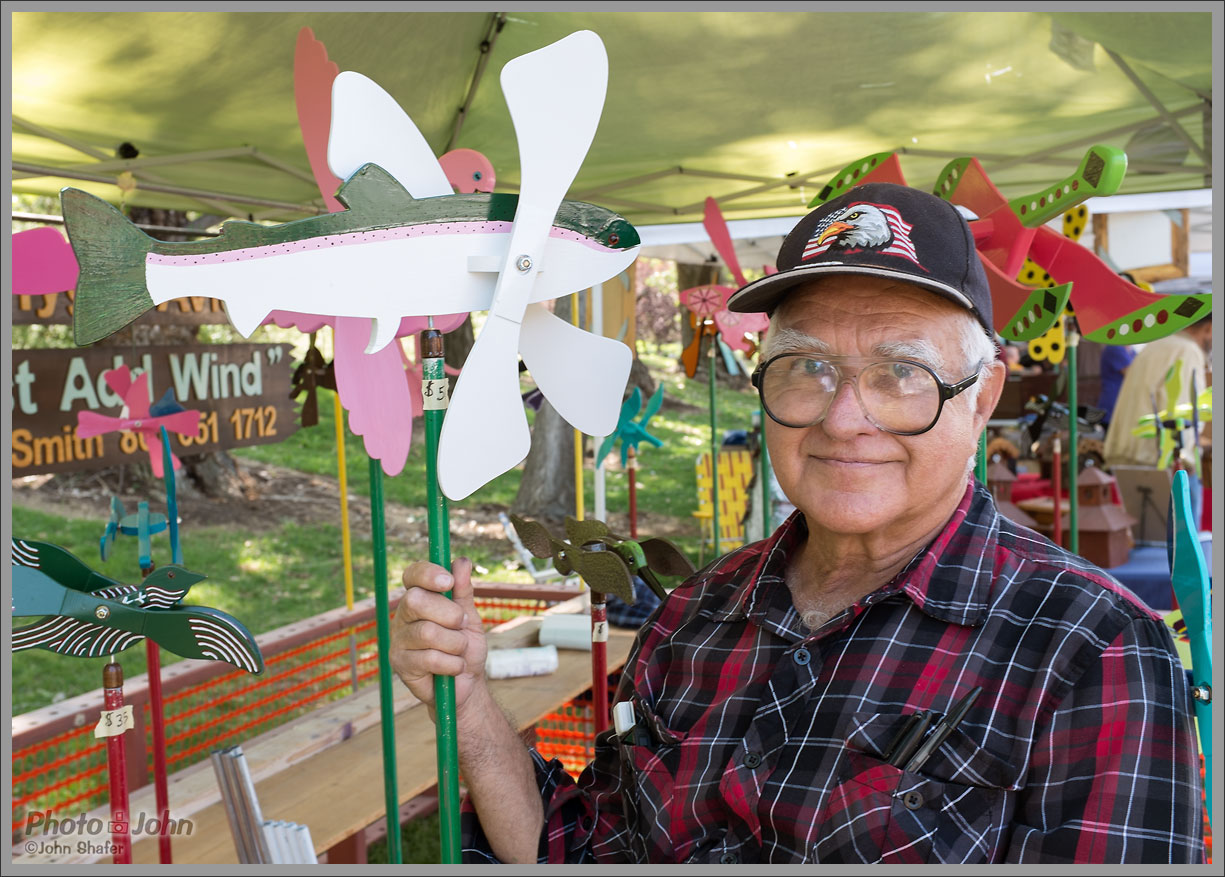 Fujifilm X100S – Whirligig Man
The Fujifilm X100S is not designed for beginners or point-and-shoot photographers. While you can put it in pure auto mode, it's really designed for experienced photographers who understand exposure and will take advantage of the manual controls. Also, if you're like me and you have a hard time committing to one lens, then the X100S might not be the best camera choice. Luckily, Fujifilm recently announced the X-E2 interchangeable lens mirrorless camera, which uses the same X-Trans II sensor as the X100S. With the X-E2 you'll get the same auto focus performance and image quality as you'd get with the X100S, but you'll be able to use any of Fujifilm's X-mount lenses.
All photos copyright John Shafer and/or PhotographyREVIEW.com.
Related Content:
All Fujifilm User Reviews
All Fujifilm X100S Sample Photos
All Digital Camera User Reviews
More Fujifilm News & Articles
Fujifilm Web Site
All Digital Camera Pro Reviews
All Digital Camera Studio Sample Photos
Continue reading for all Fujifilm X100S photos.