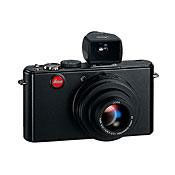 Our announcement for the Leica D-Lux 4 is one of the top ten most viewed articles on the site and the user ratings for the camera are excellent. This Leica D-Lux 4 user review by gfurst is well written and gives the camera some positive attention from an actual owner – and that's what PhotographyREVIEW.com is all about – camera reviews by real camera owners. If you've got a Leica D-Lux 4 digital camera, please share your experience by writing a review. You don't have to be an expert – everyone's opinion counts.
Read the Leica D-Lux 4 Announcement.
---
Featured Review: Leica D-Lux 4
by gfurst (Intermediate)
Price Paid: $600.00 from ChumErAl Camera, Seo
Review Date: March 28, 2010
Used product for: 3 Months to 1 year
Overall Rating:
5 of 5
Value Rating:
4 of 5

Summary:
I had another similar camera by another manufacturer and liked its convenience. I was shown this camera when at a camera club meeting and was immediately impressed with the viewing screen. It was large and very clear. I also found the pictures to be sharper and I had a lot of control over the camera as that are functions to operate it manually included. I have been using the camera now for seven months and continue to be impressed with its performance and reliability. Also it has many attachments such as a viewfinder for outdoor photography in bright sunlight. I never use it as my only camera as I also enjoy film and scanning pictures but the size and convenience of this camera cannot be beat. I find myself carring this camera everywhere and in places where my other camera are too heavy or big or I worry about damaging my other expensive camera such as when I go caving or winter hiking. The camera has never let me down.
Strengths:
Size and excellent viewing screen. Many attachments including a viewfinder for brignt days. Also the built in fleash is very strong for its size and the battery lasts a long time and recharges pretty quickly. I also like all the different scenic choices and even has one specifically for taking pictures on starry nights or of my pet Maltise dog. Also the case is very well made and it is easy to remove the camera when needed but well protected when not needed. Also I like the fact that I can manually focus the camera and have complete control over all the functions.
Weaknesses:
The manual that comes with the camera is extensive and takes a long time to discover all the functions.
It is more pricy that some of its class but I find it is well worth the price.
Does not have a wide range for zoom. Goes form about 28 to 60mm 35 equilivant. To me the sharpness and speed of the lens makes up for this and I believe there is an extender available (always with some loss of sharpness and contrast).
Similar Products Used:
Panasonic makes a camera almost identiclal to this one I forget its model name. Only difference is the build in grip that is a nice addition.
Customer Service:
Very good here in Korea. Guarentee came with camera as a no extra cost bonus as I bought the camera used.