Leica posted a vague camera teaser photo on their Facebook page this week. It shows three cameras and a black box marked "Mini M," along with an announcement date of June 11th. According to the camera sequence in the photo, the new Leica "Mini M" will fit between the Leica M rangefinder and the "Micro M" X2, which is a high-end fixed lens compact with an APS-C sensor.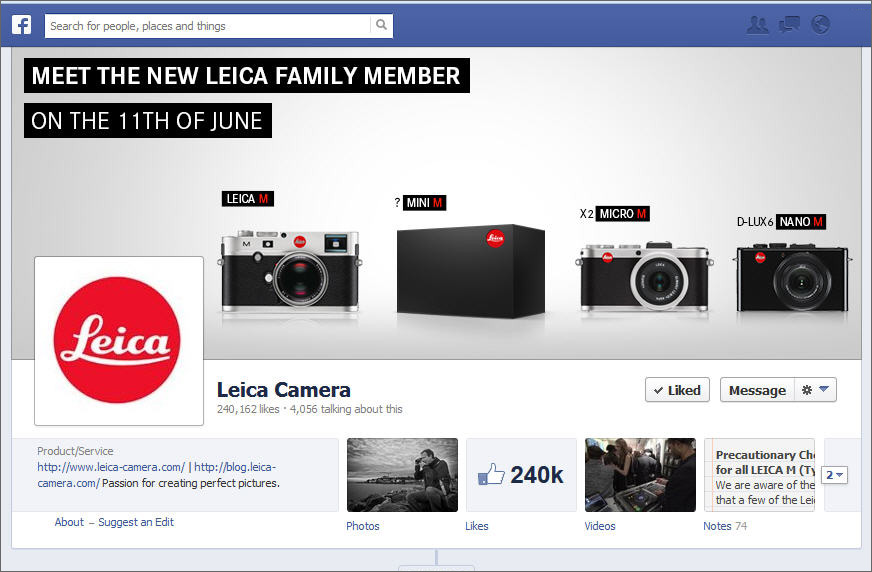 There's an awful lot of room between the $7000 Leica M and the $2000 Leica X2 so it's impossible to predict exactly what the new camera might be. I've poked around on other photography Web sites and forums and some of the predictions are: an interchangeable lens camera with the new full-frame M sensor, but no rangefinder; a Micro Four Thirds interchangeable lens camera; a premium, fixed lens compact like the Sony RX1, or an APS-C sensor mirrorless camera. The only thing I feel strongly about, is it will be an interchangeable lens camera. Whether it will use a full-frame sensor, an APS-C sensor or a Four Thirds sensor is the question. However, it would make sense for it to use the existing Leica M rangefinder lenses – unless Leica plans to start a whole new lens line. I honestly have no idea. But I'm definitely curious.
Well-played, Leica.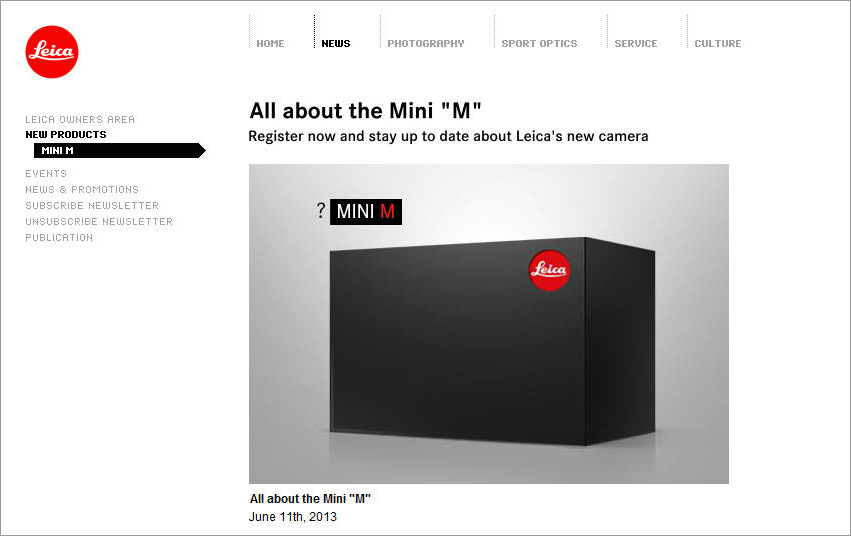 If you were in charge at Leica, what kind of camera would you make to fit between the M-Rangefinder and the X2 high-end compact? Tell us about it in the comments section, below.
Related Content:
All Leica Camera User Reviews
All Digital Camera User Reviews
Digital Cameras Forum
More Leica News
Leica Web Site