Nikon Coolpix S9500 Review: Conclusion
Using the Nikon Coolpix S9500 side by side with my iPhone has reminded me why I like to carry a point-and-shoot in my purse at all times. Sure, for quick snapshots that I only intend to share on Facebook, the iPhone is great. But if I'm more interested in quality than speed, then using a real camera – and point-and-shoots these days certainly qualify as real cameras – makes all the difference.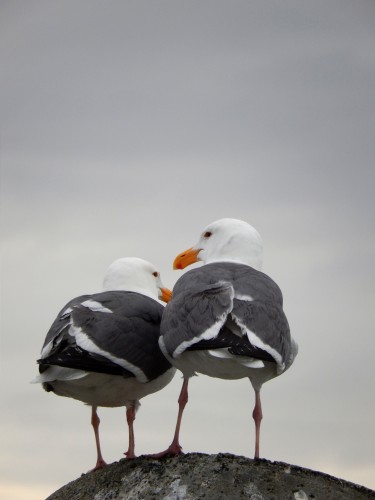 Nikon Coolpix S9500 – Seagulls
That said, while I wouldn't mind owning the Nikon S9500, there are enough little annoyances – especially the complicated camera Wi-Fi-to-phone procedure and the shutter lag – that I'm not in a hurry to spend my money on this model. However, the S9500's great zoom lens and Wi-Fi capabilities are really cool – and make me excited about point-and-shoot cameras again.
About the Author: Patia Stephens is a writer and photographer who currently lives in Santa Cruz, California. Please visit Patia's blog and check out more of her photography at www.PatiaStephens.com
All photos copyright Patia Stephens and/or PhotographyREVIEW.com.