Nikon D7000 Camera Experience

My experience last year with the Nikon D3s left me with lots of warm fuzzy feelings about Nikon digital SLRs and I had high hopes for the D7000 being a solid competitor for the Canon EOS 7D – my daily driver. Nikon sent me the D7000 kit with the AF-S 18-105mm f/3.5-5.6 VR lens – not a pro lens, but a versatile all-purpose zoom. I also got Sigma to send me their new top of the line 70-200mm f/2.8 OS HSM pro zoom so I could do some serious outdoor action shooting with the D7000.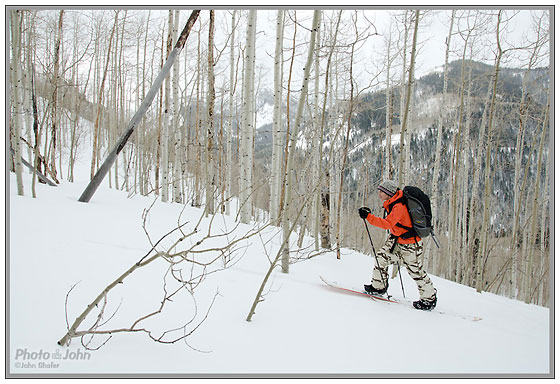 The first thing I did with the D7000 was take it up one of the canyons here in Salt Lake to shoot some sample video clips. The video quality is beautiful – as expected. But what I was really interested in was the continuous auto focus performance in movie mode. I tried a few things, including panning between a tree and a rock about 20 feet apart as well as skiers on a bunny slope. Overall, the movie mode continuous auto focus works pretty well, although I wouldn't consider it a professional-level tool. The contrast-detect auto focus system has a little trouble keeping up with a moving subject. It's fine for casual photographers who want to get some personal video of their kids or pets. But it's not yet up to par for professional sports or anything like that. This isn't a knock on the D7000′s auto focus system. For still shooting, it's excellent. But the Live View / movie mode's contrast-detect auto focus system doesn't even come close to the phase-detect system used for still shooting. It also can't compete with the movie mode continuous auto focus on the Sony Alpha A55.
Nikon D7000 Sample Video:
I advise you to skip this paragraph if you don't want to read a bunch of technical gobbledygook about auto focus. Because there's a lot of hype about digital SLR video, I want to give some technical background on the difference between contrast detect and phase detect AF systems. Contrast detect is used in point-and-shoot cameras as well as for Live View and video on digital SLRs. It works great if you can pre-focus but isn't quick or accurate enough to track fast-moving subjects. Phase detect auto focus is far quicker and more accurate and allows pro sports photographers to get tack-sharp photos of athletes in motion. The phase detect AF sensor array is located on the mirror in a digital SLR. The mirror has to be locked up to expose the sensor for Live View and movies making phase detect auto focus impossible for DSLR video. The only exception is Sony's new Alpha SLT camera line, which uses a transparent mirror so the imaging sensor and phase detect auto focus array can be used at the same time. I chose the Sony Alpha SLT-A55 as the 2010 PhotographyREVIEW.com Camera Of The Year, in part, because of its transparent mirror and movie mode auto focus. Nikon deserves credit for being first with movie mode continuous auto focus in a digital SLR but the video AF performance can't compete with the Sony A55.
Nikon D7000 continous auto focus action photo samples – click images to see them larger

Although I dedicated a bunch of space to explaining DSLR video auto focus, I remain a dedicated still photographer. The main reason I wanted to use the D7000 was to see how it performed as an outdoor action sports camera. I was able to shoot a cyclocross race and a bunch of skiing and the camera did not let me down. My biggest concern for action shooting is always auto focus performance – especially continuous auto focus. The D7000 auto focus was consistently excellent. For a lot of action sports the difference between an OK, bad and great photo happens in hundredths or even thousandths of a second. The D7000′s six frames-per-second burst rate and excellent continuous auto focus stack the odds in the photographer's favor. That's not to say that every shot was perfect. A cyclocross racer accelerating towards the camera while it's snowing would be problematic for any camera. But I got plenty of sharp, useable photos even in those challenging conditions. The only cameras I think might have done better are the Nikon D3s and the Canon EOS-1D Mark IV – both top-of-the-line pro bodies that cost almost five times as much (Nikon D3s vs Canon EOS 1D Mark IV article).
It's not all about action and auto focus, though. I know the majority of our readers aren't sports photographers and I don't shoot sports all the time, either. The D7000 was also excellent at day-to-day photography like portraits, landscapes and snapshots. I especially enjoyed using it in low light situations. I shot a conference and a ski factory tour in poor light and the photos came out great. The D7000 gave me the confidence to pump up the ISO and just blast away without worrying about poor image quality.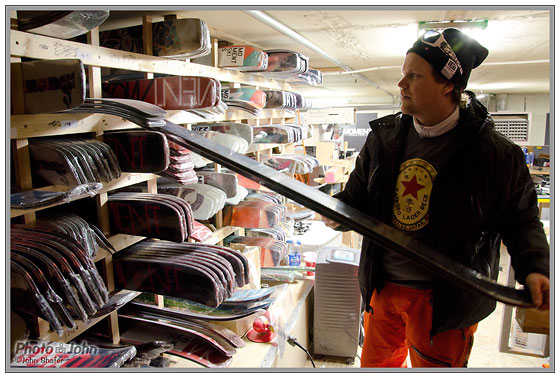 After using a few Nikon DSLRs I've become fond of their focus point selection system. With the D7000 you just press the four-way controller on the back of the camera in the direction you want to move the focus point. To return to the center you just press the OK button. The simplicity and intuitive design of the control makes up for it being easier to accidentally move the focus point. Its touches like this and the Live View lever that are making me start to appreciate Nikon's camera design. I still wish they'd stop making all their dials turn the wrong way, though.
I only had one real problem with the D7000. I am usually a manual-exposure-mode guy but sometimes I use aperture or shutter-priority and exposure compensation. With the D7000, when I'd go back to manual mode, the exposure compensation adjustments I'd made in the auto modes still affected my exposure. Since no other camera maker does this – at least not that I know of – I didn't realize the exposure compensation was still on and I just thought the D7000′s metering was really wacky. I remember the same thing happening to me with the D3s last year. I'm sure it's no big deal to longtime Nikon users. But I would prefer that exposure adjustments be specific to each mode and exposure compensation be disabled in manual mode.
Next – Nikon D7000 Image Quality >>


Nikon D7000 Review Navigation