Originally announced in the fall of 2008, the Sigma SD15 digital SLR is available now in the US at a predicted street price just under $1000. The 14-megapixel SD15 is built around the unique Foveon X3 "direct image sensor," which collects all three colors (red, green and blue) at each location (pixel) for smoother, more natural image quality than traditional Bayer sensors. And that's not just marketing hype – the Sigma cameras we've reviewed really do have their own image quality characteristics.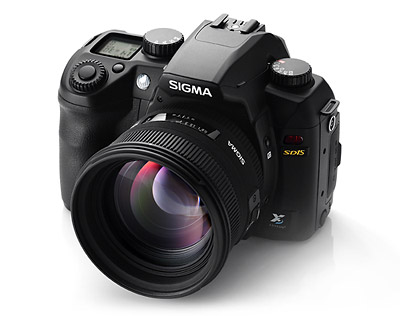 Although the new Sigma SD15 digital SLR uses the same sensor as the SD14 (read our Sigma SD14 Pro Review) the camera does have a bunch of design and performance improvements. It has an updated user interface, a new TRUE II engine for faster image processing and a larger buffer so it can capture up to 21 RAW images before saving to the memory card. The SD15 also has a new metering sensor, a new 3-inch 460k-dot LCD display, the sensitivity range has been increased to ISO 3200 and it now uses SD memory cards instead of Compact Flash. Learn more about the Sigma SD15 in the video, below:
Sigma says the SD15 is available now in the US for a street price of $989. I checked a couple of the big Internet dealers and it wasn't listed yet. They probably just need to update their Web sites.

Related Content:
Sigma Digital SLR User Reviews
All Digital SLR User Reviews
Discuss Sigma Cameras (DSLR forum)
All Sigma News And Articles
Sigma Web Site