Canon has announced their fourth Stepping Motor (STM) lens for HD DSLRs, the EF-S 55-250mm f/4-5.6 IS STM telephoto zoom lens. The new 55-250mm is the longest STM zoom lens yet, with a 400mm effective telephoto focal length. Canon's STM lenses are designed to provide smooth, silent auto focus with Canon DSLRs that feature EOS Movie Servo AF continuous auto focus, like the EOS Rebel T5i / 700D, EOS SL1 / 100D, and the forthcoming EOS 70D. At first glance this might look like just another consumer-level lens intro. However, I'm going to take advantage of the EF-S 55-250mm STM lens announcement to elaborate a bit on what Canon's new STM lenses are all about.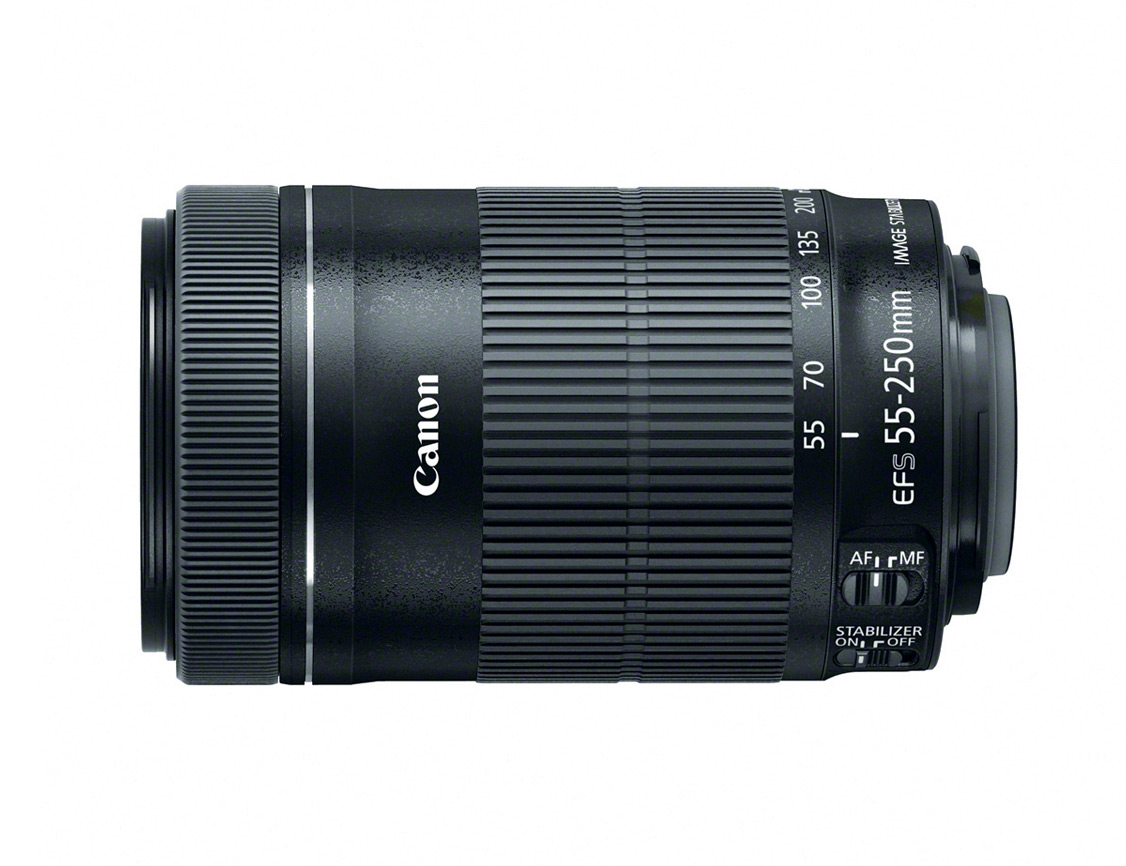 Canon EF-S 55-250mm f/4-5.6 IS STM Lens Key Features And Specs:
Focal length: 55-250mm
Effective focal length: 88-400mm (with 1.6x crop factor)
Optical image stabilization (IS) provides up to 3.5 stops of camera shake compensation
Seven-blade circular aperture
One UD lens element
Minimum focus distance: 2.79 ft./0.85m
Filter size: 58mm
Canon introduced on-sensor phase detect auto focus with the EOS Rebel T4i / 650D in order to provide continuous auto focus for live view and video, something their DSLRs weren't able to do before. They call the new movie mode auto focus, EOS Movie Servo AF. You don't have to use an STM lens in live video or video mode with the T4i, T5i, SL1 or 70D. However, you'll get much better results shooting video with an STM lens. Where a standard Canon EF or EF-S lens will jerkily hunt and make enough motor noise to hear in a video, the STM lenses are silent, smooth, and basically perform the way you'd expect a lens to. For still photos or manually pre-focused movie clips, standard lenses are fine. But if you want to take advantage of the excellent EOS Movie Servo AF, you need to use one of Canon's STM lenses. A few months ago I bought a Canon EOS Rebel T4i with the 18-135mm STM zoom and I've been amazed how well the EOS Movie Servo AF works. There's no focusing noise and it can keep right up with even high-speed action sports subjects. It totally exceeded my expectations.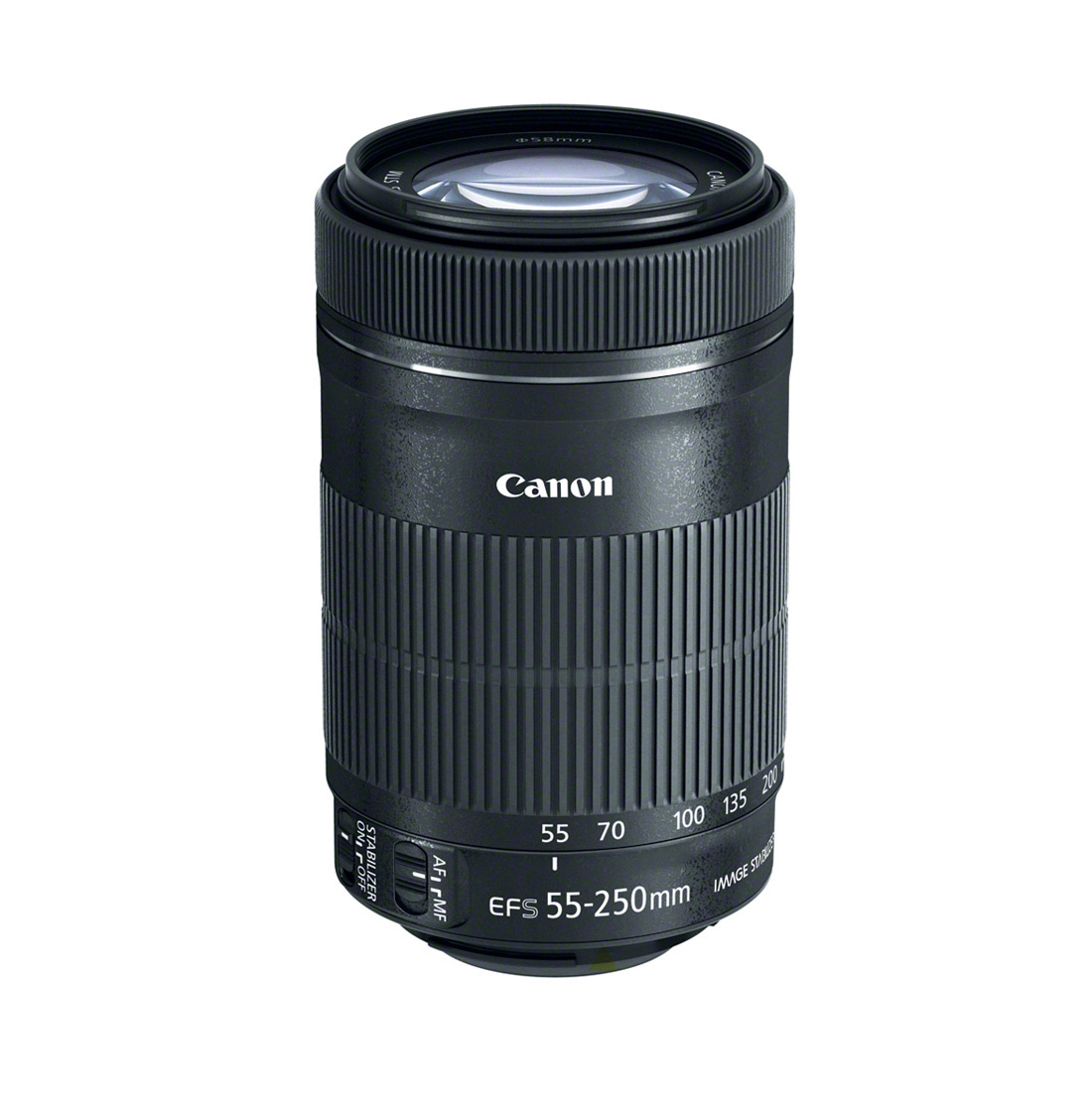 With just four DSLR-compatible STM lenses, there aren't many options yet if you want EOS Movie Servo AF performance from your Canon T5i, SL1, etc. With the exception of the 40mm STM prime, Canon's current STM lens options are pretty low end, too – and that includes the new EF-S 55-250mm f/4-5.6 IS STM zoom. I'm not saying they're bad lenses – not at all. The lenses perform well and the optics are pretty good – especially for the price. I'm very, very happy with my EF-S 18-135mm IS STM lens. But I'm looking forward to seeing some really serious lenses that can take advantage of the EOS Movie Servo AF. I'm talking about Canon L glass, like the 70-200mm f/2.8L IS II and the 24-105mm f/4L IS. Maybe we'll start seeing some higher-end STM lenses next year at the CES/ PMA tradeshow. For now, be aware that if you want to get the most out of Canon's new HD DSLRs EOS Movie Servo AF, you're going to need an STM lens to do it. And if you want to shoot long telephoto video clips with continuous auto focus, the EF-S 55-250mm f/4-5.6 IS STM zoom is currently your only option.
The new Canon EF-S 55-250mm f/4-5.6 IS STM zoom lens should be available in the next week or so – the official press release says "late September." The suggested retail price is US $349.99. I expect we'll also see it packaged for the Holidays in two-lens camera kits that include the 18-55mm STM zoom with the EOS Rebel T5i, SL1, and maybe even the EOS 70D.
Canon EF-S 55-250mm f/4-5.6 IS STM Press Release >>

Related Content:
All Canon Reviews
All Lens Reviews
All Digital SLR Reviews
Canon Cameras Forum
Digital SLR Forum
All Canon Camera News And Articles
All Lens News And Articles
Canon Cameras Web Site