New CompactFlash Cards with an Increased Speed of 233x

Today, Lexar announced its new Professional 233x CompactFlash Memory Cards which have an increased speed of 233x over the line's previous speed-rating of 133x.
The new cards are UDMA (Ultra Direct Memory Access) enabled and capable of minimum-sustained read and write speeds of 35MB per second. They will greatly improve digital imaging workflow and are available in 2GB, 4GB, and 8GB, giving professional-level performance for a wider range of digital SLR users.
The new CF cards are complemented by Lexar's line of Professional UDMA-compatible high-speed card readers and will be available in October.
Lexar Professional 233x CompactFlash Memory Cards Press Release
Related Content:
All Lexar CompactFlash User Reviews
All Lexar User Reviews
More Lexar News
Lexar Web Site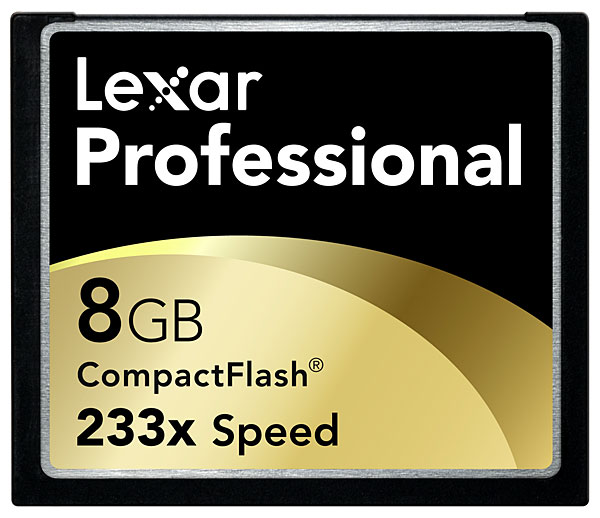 next page – Lexar Professional 233x CompactFlash Memory Cards Press Release >>