Olympus E-PL5 Review: Experience
Carrying around a standard-sized DSLR with several lenses can be tiring, and I was thrilled at the opportunity to test the Olympus E-PL5 during my week-long photography workshop in Cuba with the International Center of Photography (ICP) this past December. I loved using the Olympus E-P3 in Alaska (Olympus E-P3 Pen Camera Alaska Adventure), and I was eager to see how Olympus could possibly improve upon that camera. I was going to Cuba with the stated purpose of photographing constantly, but between not knowing whether crime was really as low as we were told and simply not wanting to attract attention with a big camera at customs and around Havana, the Micro Four Thirds mirrorless camera was an ideal shooter. It turned out that no matter where you are, you stand out as a tourist – camera or not! The E-PL5's compact size was a great asset nonetheless, and the 16-megapixel CMOS sensor and interchangeable lenses means that don't have to compromise image quality for point-and-shoot sized convenience.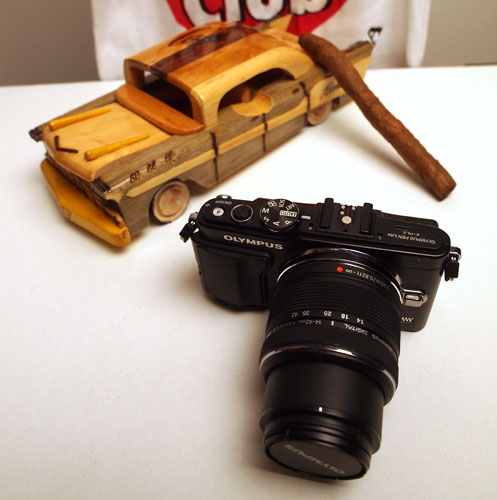 The Olympus E-PL5 is the latest in the PEN Lite series of cameras. As previously stated the camera is mirrorless, so all composing is done in the 3-inch LCD display. The vivid monitor is also a touch screen using actions that mimic your Smart Phone; not only do you focus and trip the shutter by tapping the subject on the screen, but viewing what you have shot is just as easy with a quick swipe to scroll through shots. It should be noted that there is also a traditional button to trip the shutter, and for those who still prefer a traditional viewfinder, an electronic viewfinder (EVF) that mounts on the camera's hot shoe / accessory port can be purchased separately.
The E-PL5's sensitivity goes up to ISO 25,600, which is needed in a dark city such as Havana. Electrical outages are much more common than what we are accustomed to in the United States and people just don't have houses full of lights like we do here. Walking around the night we arrived, many apartment buildings were near-dark, with weak blue fluorescent lights hinting at the interior. The streets were lit well enough around our Parque Central hotel, but looking out on the city at night, you can see it's a very different cityscape.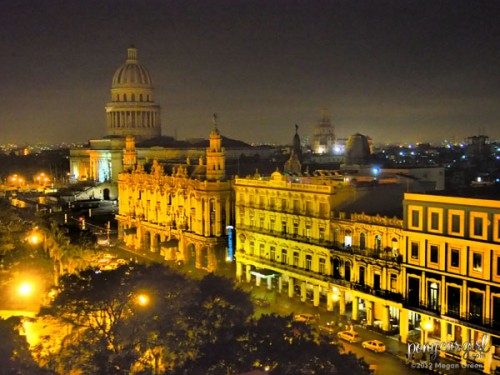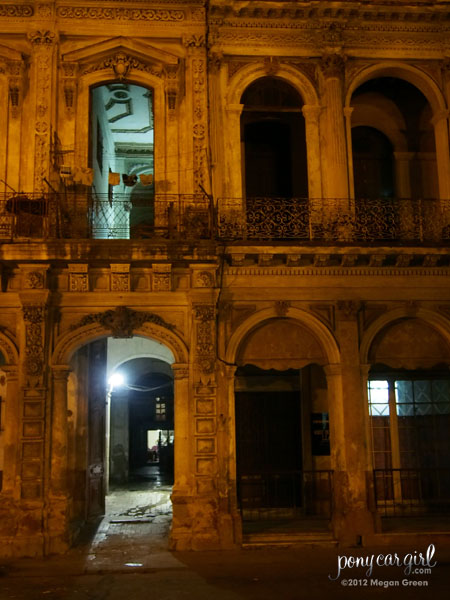 The first morning in Havana, we headed out to a nearby building where we had a pre-arranged meeting with a family who graciously let us into their home to photograph a typical Havana apartment. It was here that the touch screen focus worked exceedingly well; instead of manually focusing on the details in the background because my DSLR's autofocus would tend to focus on the broken blue glass in the foreground, I could quickly compose my shot and simply touch the screen in the area of the background. No fuss, no muss. Incredibly convenient!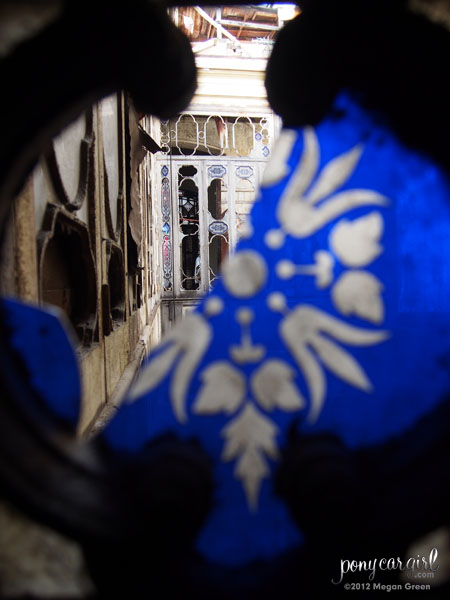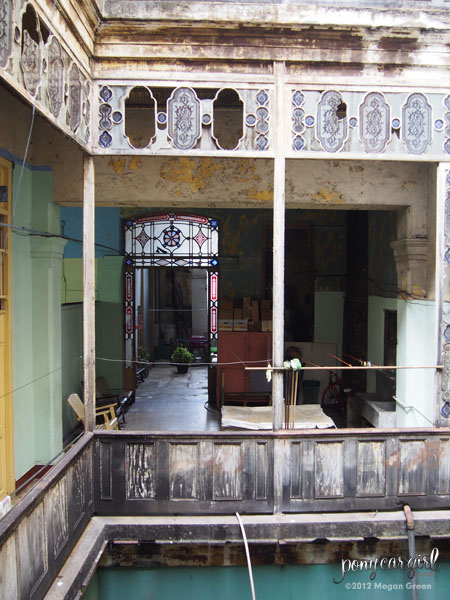 The E-PL5's LCD display also makes shooting from the hip (and being less obvious about shooting) easier. Cubans are warm, engaging, and generally willing to pose (oftentimes for a tip), but sometimes you don't want a posed shot – so I was able to shoot from the hip by flipping the view screen up to capture candid shots of this vegetable seller and singing children.