In October Sony invited me to attend a camera event in Monterey, California where I got to spend a few days with some of their hottest new cameras. One of those was the 16-megapixel NEX-6, Sony's latest interchangeable lens mirrorless camera. The NEX-6 was introduced in September at the biennial Photokina tradeshow in Germany. It's a compact prosumer camera with a lot of new features and much better external controls. It occupies a prominent new position in Sony's NEX mirrorless lineup, between the 16-megapixel NEX-5R (also new) and Sony's flagship compact system camera, the 24-megapixel NEX-7, our 2011 Camera of the Year. If you lusted after the NEX-7 like I did, but felt like it was priced out of your reach, then the NEX-6 might be the mirrorless camera you've been waiting for.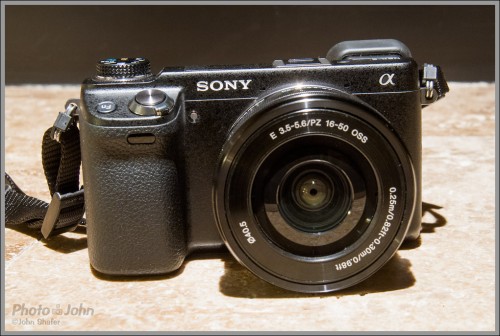 The Sony press event was my first chance to see and handle the NEX-6 along with Sony's new 16-50mm f/3.5-5.6 retractable power zoom lens (24-75mm equivalent). My first impressions of the camera and lens were very positive. The NEX-6 has an improved 16-megapixel APS-C CMOS sensor with embedded phase detect pixels for better auto focus performance. Sony also gave it a 2.3-million-dot OLED electronic viewfinder (EVF) and new external control dials, including a mode dial and a second exposure control dial on top of the camera. The new controls are a big deal. They make changing shooting modes and adjusting exposure a lot quicker and more intuitive – pretty much just like a professional DSLR. Other important features are built-in Wi-Fi, user-installable camera apps (yup – just like your Smart Phone), a pop-up flash, a real flash hot shoe, a 3-inch 921k tilting LCD display, and full HD video at 60 frames-per-second. The most important features, in my opinion, are the EVF, the new Fast Hybrid AF system and the new external control dials. The new 16-50mm zoom is also a big deal. The retractable design makes it very compact when not in use, answering my main criticism of the NEX system – that the larger APS-C sensor means larger lenses and that makes an NEX camera kit larger than a comparable Micro Four Thirds mirrorless kit. The 16-50mm lens doesn't actually make the NEX-6 pocketable, but I carried it comfortably on a strap under my jacket where it was ready and available any time I needed it. It also has a power zoom lever on the side, making it possible to do relatively smooth zooms while recording video.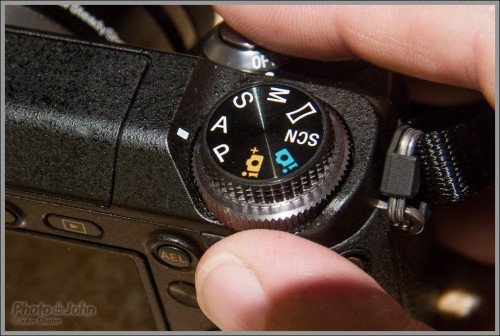 Sony Alpha NEX-6 Key Features and Specs:
16.1-megapixel APS-C CMOS sensor
New "Fast Hybrid AF" for improved continuous auto focus
2.35-million-dot OLED electronic viewfinder
Built-in pop-up flash
1/160th second flash sync speed
Multi Interface Shoe
Built-in Wi-Fi connectivity
User installable camera apps
1920 x 1080 60p AVCHD Progressive (Ver2.0) full HD with stereo sound
3-inch 921k-dot tilting touch screen LCD display
Focus peaking
New mode dial, customizable control dial and Fn button
Sensitivity: ISO 100 to 25,600
Manual exposure controls (M, A, S, P)
10 FPS burst in Speed-Priority mode (only 3 FPS in manual modes)
I got to shoot all kinds of stuff with the NEX-6 during the few days I had it. I shot lots of people photos, some high-speed action, plenty of travel / landscape photos and some low light stuff as well. I think it's notably improved over the NEX-5N in terms of handling – especially with the EVF, the mode dial and the second exposure control dial. As much as I enjoyed my time with the NEX-5N last year (Sony NEX-5N Pro Review), I found the controls too menu-driven and the 18-55mm kit lens was way too big for my taste. Before the NEX-6, it looked like the 24-megapixel NEX-7 was the only option for serious photographers who wanted to buy into Sony's mirrorless system. But with an EVF and better external controls, the NEX-6 has the main features I really wanted from the NEX-7. It doesn't have the same 24-megapixel sensor but I was more than happy with the image quality from the NEX-5N and the NEX-6 has an even better 16-megapixel sensor. Check out the sample photos I've included throughout this article and you'll see the NEX-6 is completely useable right up to ISO 3200. That's as far as I pushed it but that's a stop more than I'm used to using comfortably with other APS-C sensor cameras.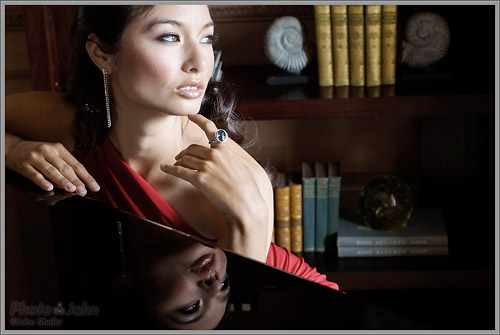 Sony put together a great photography press event that really covered the gamut of possible subjects, including professional models, a beautiful San Francisco hotel, a helicopter ride, supercars on a closed course, and lots of great landscape photo opportunities. I even got to do some difficult action shooting with the wonderful LA-EA2 adapter, which adds the transparent mirror from Sony's SLT cameras for perfect continuous auto focus. And it performed exactly as advertised. With the LA-EA2 adapter and Sony's excellent A-mount 70-400mm zoom on the NEX-6, I shot a whole bunch of perfectly focused photos of kite boarders in action on the coast just south of San Francisco (below). I was very impressed and believe the LA-EA2 adapter makes the Sony NEX system the most versatile of all the mirrorless camera systems as it essentially allows you to give any NEX camera DSLR auto focus performance.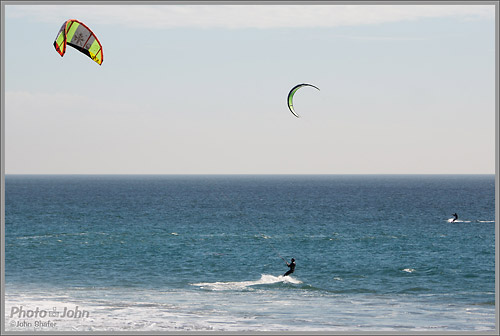 I never really had a chance to push the new Fast Hybrid AF system, which combines contrast detect AF with phase detect pixels embedded in the sensor. In theory, the addition of phase detect sites on the sensor should speed up continuous, predictive auto focus – the kind you use to track moving subjects. My experience with other cameras that have embedded phase detect sites has been mixed. The Nikon One mirrorless cameras (Nikon 1 J1 review) are excellent. It's their excellent continuous auto focus that sets them apart from the rest. The new Canon Rebel T4i / 650D DSLR also uses embedded phase detect pixels for continuous auto focus in movie mode. However, the movie mode continuous AF on the Canon was a big letdown for me. Sony's new Fast Hybrid AF is limited to selected lenses right now. Luckily, the new 16-50mm zoom they supplied with the camera is one of them. I did shoot some simple pan and zoom video clips (the 16-50mm power zoom is great!) with the NEX-6 and the continuous auto focus worked very well. But I really need to do some more testing before I can form a real opinion of how well the Fast Hybrid AF works. Hopefully I'll have a chance to follow up and do that later.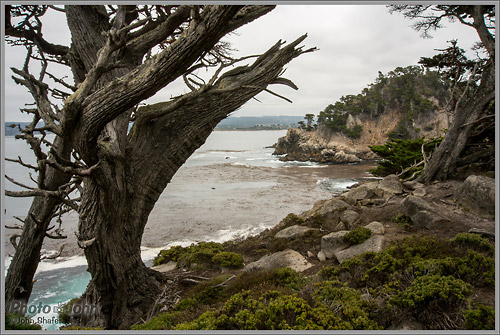 I enjoyed using the NEX-6 the most for "reportage" (say with pretentious French accent for best effect) photography – that is, street and people photos. With the 16-50mm retractable zoom it was easy to hang the camera around my neck on the strap so it was always available for quick, spontaneous photos at meals, on the press bus, and while walking around. I think the NEX-6 is great for any kind of photography but the compact, unobtrusive body really lends itself to street and travel photography. There was a time when electronic viewfinders were not so great but the new EVF's, including the one in the NEX-6, are excellent. They compensate to help you compose in low light, show exposure and white balance adjustments, display the histogram and other data; and you can even use them to review photos and video. Once you use a good EVF, you won't want to go back to an optical viewfinder. Another less obvious benefit is the EVF helps steady the camera so you can shoot at slower shutter speeds (compared to mirrorless cameras that only have an LCD display), making the camera even better for low light shooting. For video, you can actually see the live video in the viewfinder as you're filming, something you can't do with a digital SLR. Using the EVF also adds a third point-of-contact with your body, minimizing camera shake for handheld video. As for the NEX-6's video – I didn't shoot a lot but with the EVF, Fast Hybrid AF system, full HD at 60 frames-per-second and the optional LA-EA2 adapter for perfect continuous auto focus, I think it's one of the best compact video capture options available. I'd love to get it out for some mountain bike action video or some backcountry ski footage to see what it's really capable of. The few short clips I shot on this press junket were very impressive – especially zooming with the power zoom lever on the 16-50mm lens and panning around with the new Fast Hybrid AF continuous auto focus.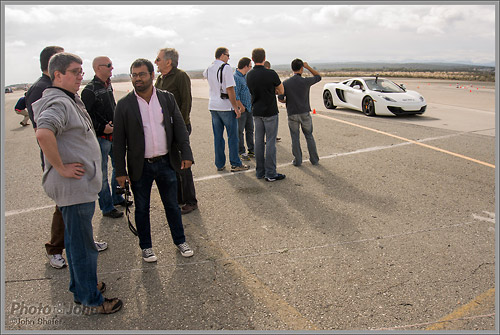 I didn't get to test the NEX-6's built-in Wi-Fi or the in-camera apps feature but I think they're going to be more useful than a lot of photographers probably realize. Most people reading this probably own a Smart Phone of some sort and are used to taking pictures with it and immediately uploading to Facebook, Flickr, Instagram, Twitter, etc. With the NEX-6's Wi-Fi you can upload directly to the Web with an available Wi-Fi connection. Or, with Sony's PlayMemories Mobile app installed in your mobile device, you can transfer to your phone or tablet and upload from there. No longer will you need to download your photos and videos to the computer before you can share them. Plus, you don't have to use the camera in your phone to share immediately. As good as the iPhone and other Smart Phone cameras have become, they still can't compare to the NEX-6.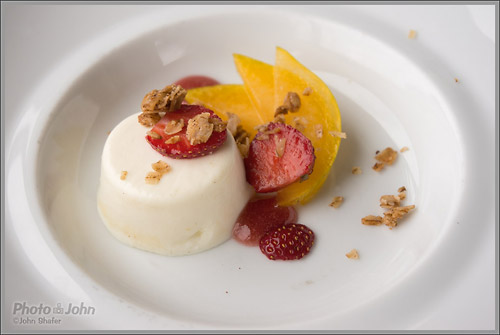 So what are the downsides to the NEX-6? To be honest, there aren't many. The NEX-6 is a damn fine camera. However, I do have a few issues. The standard high-speed burst rate is only 3 frames-per-second – too slow for serious sports shooting. You can get faster burst speeds by using the Tele-zoom Continuous Advance Priority AE (8 FPS) and Speed Priority (10 FPS) shooting modes. But they are essentially auto modes so you don't get to choose your own exposure settings – unacceptable for experienced sports photographers or anyone else who wants to make their own aperture and shutter speed decisions. That's not a deal-breaker, though. The bigger issue for me is the sensor size. Although the large APS-C sensor delivers superior image quality, it has a larger image circle than the Olympus and Panasonic Micro Four Thirds format cameras. That means Sony's E-mount mirrorless lenses have to be bigger than comparable Micro Four Thirds lenses. Furthermore, the Sony NEX cameras don't have built-in sensor-level image stabilization like the Olympus Micro Four Thirds mirrorless cameras. It's that combination of smaller sensor and in-camera image stabilization that keeps bringing me back to the Olympus Micro Four Thirds mirrorless cameras. Even though the Olympus image quality isn't as good as Sony's NEX cameras, it's still very good, and a comparable Olympus camera kit is much smaller. Sony's new 16-50mm pancake zoom is a solid step in the right direction. But it's only one lens and there's a great range of compact lenses available for the Olympus Micro Four Thirds cameras now. Sony's LA-EA2 SLT adapter could be the equalizer since it gives the NEX cameras much more versatile auto focus performance.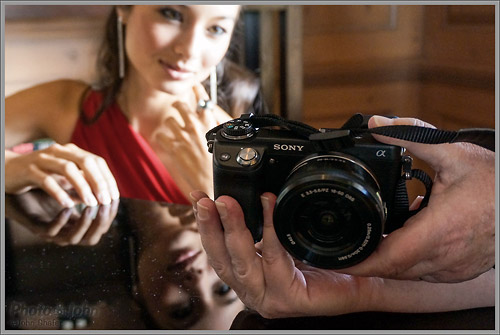 I really enjoyed the few days I got to spend with the Sony NEX-6. With a great built-in EVF, excellent image quality, better external controls and improved auto focus, it's one of the best mirrorless cameras I've used so far. The only thing I missed was a faster burst rate. There were a few things I would have liked to test more (Fast Hybrid AF, Wi-Fi, apps, etc.,) but further testing would likely just confirm my feelings and give me more reasons to praise the NEX-6. Serious photographers looking for a mirrorless camera with DSLR image quality and handling need look no further. The Sony NEX-6 will do more than deliver.
The Sony Alpha NEX-6 is available now for US $999.99, as I used it, with the new 16-50mm power zoom pancake lens. If you've already got an NEX camera and lenses or you want a different lens, the body alone sells for $849.99. If that price is too steep for you and you don't need all the features the NEX-6 offers, the Sony NEX-5R has the same 16-megapixel sensor with Fast Hybrid AF and sells for $699.99 with the 18-55mm kit lens.
All Sony Alpha NEX-6 Sample Photos >>
Related Content:
Sony Digital Camera User Reviews
All Compact System Camera User Reviews
Compact System Cameras Forum
All Compact System Cameras News " Reviews
Sony Cameras Forum
Sony Alpha Cameras Web Site