Sony Cybershot DSC-H50 Image Quality
Image quality is where the DSC-H50 really shines. For a moderately priced camera, Sony knocks it out of the ballpark when it comes to exposure and color. Photographs shot in average or better lighting conditions are well-exposed and beautifully saturated with rich pleasing colors. As with the other Sony Cyber-shot I reviewed, reds and blues are particularly enhanced. For people who prefer more natural-looking photos, there are in-camera controls for saturation, color, sharpness, and contrast. Some of the camera's exposure modes will even let you select different color settings: Normal, Vivid, Real, Sepia, B&W. I was thrilled with the rich earth and sky tones of my Grand Canyon shots and the sharp, colorful neon signs I captured in Las Vegas.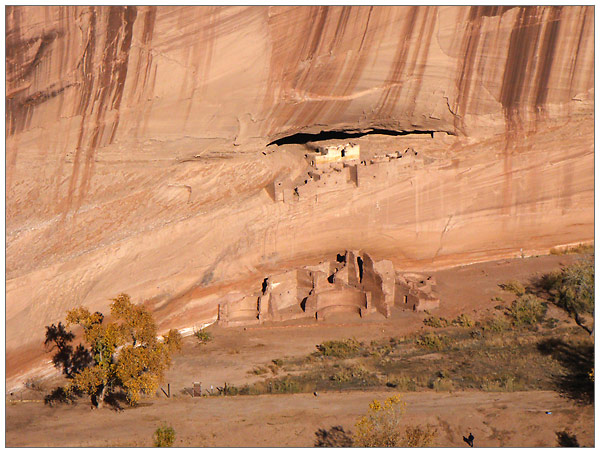 One caveat: On my Southwest trip, shooting light-colored canyon walls and cliff dwellings under bright sunlight, images appeared overexposed on the LCD preview. Because I know better than to rely on the LCD for exposure, but still wanted to play it safe, I started doing a lot of bracketing. Back on my computer, I realized that the metering was, in fact, generally accurate and it was the LCD preview that was deceptive. Sometimes, though, particularly in very contrasty canyon scenes, I was happy to have an extra-saturated version. It never hurts to bracket.
The Zeiss lens provides clean, sharp images with moderate noise and little to no chromatic aberration or vignetting. On typical images, I made small adjustments to color and contrast using Photoshop levels, but nothing I would consider out of the ordinary. Most people will be happy with images as they come out of the camera. Noise is definitely noticeable at ISO 400 or higher and in underexposed portions of images. This is one area where stepping up to a digital SLR would make a difference. But unless you're shooting for fine art enlargements or publication quality, it's not something anyone should worry about.
Click on thumbnails to view sample photos.
next page – Sony Cybershot DSC-H50 Conclusion >>