Most of us can't afford to actually buy a serious camera or lens as a gift. So here are some affordable, alternative gift ideas for photographers, with prices starting as low as $10. Some of these are essentials that photographers don't really want to shell out their own cash for; and some of them are just plain cool. Regardless, everything on this list is affordable and something a photographer will really use and appreciate.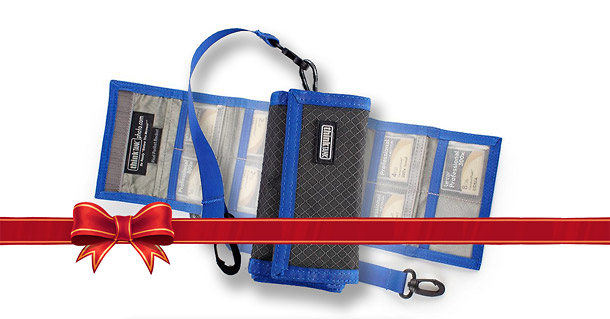 Think Tank Photo Pixel Pocket Rocket Memory Card Wallet
How do you organize and carry your memory cards? In the little plastic cases they come in? In a bulky hard case? I've tried lots of cases and methods but the best way I've found to carry a bunch of memory cards is Think Tank Photo's Pixel Pocket Rocket memory card wallet. It's one of the most useful and affordable camera accessories I own. It carries a bunch of cards, it has a lanyard for safety, and it's small enough to easily carry in a pocket. I've been using one for years now and I have no intention of trying anything else. Every serious photographer should have one of these in their pocket.
Price: $20
More Info: Think Tank Photo Pixel Pocket Rocket Web Page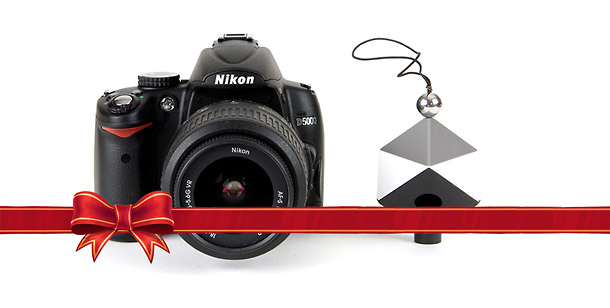 Datacolor SpyderCube
Getting consistent accurate color in photographs can be very difficult – especially in mixed light. The SpyderCube makes it easy to get good color and exposure from your RAW files. It's one of the best color tools I've ever seen or used and it's small so you can easily take it everywhere. Just take a quick picture of the SpyderCube in the same light as your subject and then use photo in Lightroom to quickly set white balance, exposure, black level and brightness.
Price: $50
More Info: Datacolor SpyderCube Review
Datacolor Web Site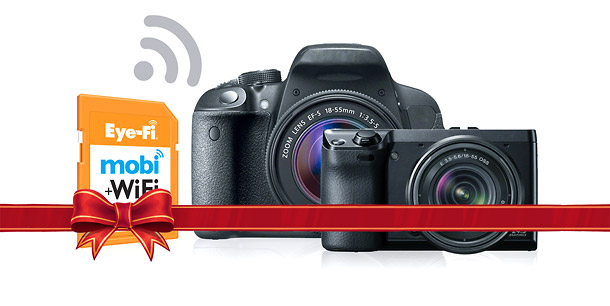 Eye-Fi Wireless Memory Card
If you or a photographer you know has been lusting after one of the new digital cameras with built-in Wi-Fi, but you can't justify buying a new camera – no problem! Eye-Fi to the rescue! The Eye-Fi card is an SD memory card that creates its own Wi-Fi network, just like a digital camera with built-in Wi-Fi. With an Eye-Fi card in your camera you can wirelessly transfer photos from your camera to your Smart Phone, tablet or computer. The best thing about this is you can use a real camera instead of your camera phone and still share photos to Facebook, Instagram, etc., from your phone. The Eye-Fi card was a game changer for me.
Price: Starting at $50
More Info: Eye-Fi SD Memory Card Review
Eye-Fi Web Site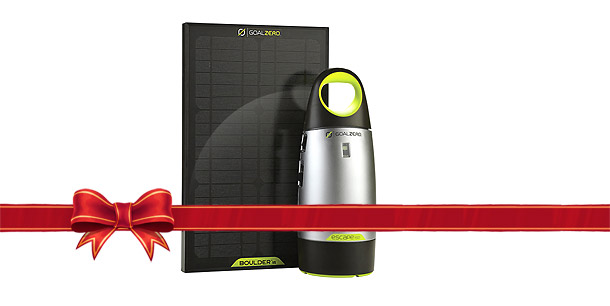 Goal Zero Portable Power
Goal Zero makes portable power solutions for travelers, adventurers, and anyone else who relies on battery-powered electronics. They have high-capacity batteries and solar charging systems to accommodate any need, from a mobile phone to a full Himalayan expedition. They have several excellent options for photographers. The most affordable and portable is the Escape 150 Power Pack (pictured above with optional solar charger). It has enough capacity for about 12 DSLR charges, 20+ Smart Phone Charges, 3-5 tablet charges and it can even charge up a laptop battery. It's a great tool for the photographer-on-the-go who spends time in the backcountry, camping, or at events where power is hard to come by. You can charge up the Escape 150 in a standard wall outlet, in your car's 12v adapter – they even have solar panel options if you're going to be spending days out in the wilderness.
Price: $160
More Info: Goal Zero Escape 150 Web Page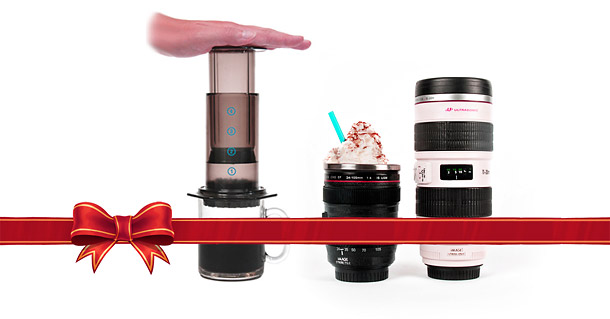 Coffee!
Ok, technically, coffee might not be a camera accessory. But everyone knows the world is a better place when you have a tasty cup of Joe in your hand – especially when you've got a long night of photo sorting and processing in front of you. I have two coffee-related gift recommendations for the caffeinated photographer – the AeroPress and DSLR lens coffee mugs. DSLR coffee mugs are everywhere now. They look just like a pro DSLR lens and every photographer would be happy to have one – even non-coffee drinkers. They'll work just as well for cocoa as for coffee. I don't work as well fueled on cocoa, though.
For the true caffeinated photographer, the AeroPress is a great gift. It's widely-regarded by coffee aficionados (snobs / addicts) as making one of the tastiest cups of coffee on the planet. It's also very affordable. Any real coffee lover will love the AeroPress. I bought one a couple of years ago when I discovered I could make a near-espresso quality shot of black beauty with a device that costs less than $30. Check out espresso machines online and then tell me that's not a great deal.
DSLR Lens Coffee Mug Price: $10 to $30
AeroPress Price: $25
More Info: Photojojo Coffee Mug Page, AeroPress Web Site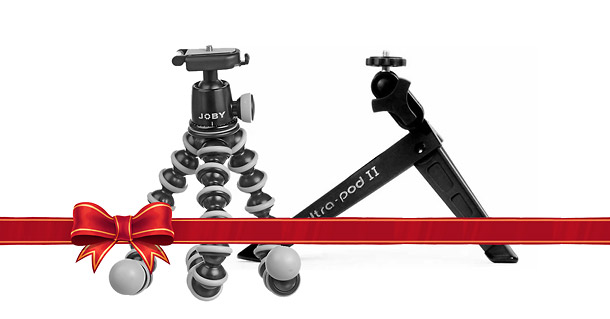 Mini Tripod
There are all kinds of miniature, tabletop tripods with prices ranging from under $20 to over $100. They're great to keep in a briefcase or backpack so you always have camera support. A couple of the most common and popular are the Joby Gorillapod and the UltraPod. I've used both and they're both solid, affordable options. The Gorillapod comes in a bunch of sizes to support anything from a Smart Phone to a full-size professional DSLR. The UltraPod is very light and portable and adds to its versatility with a length of Velcro on one leg so you can attach it to a tree limb, fence post, etc.
Price: Starting at $15
More Info: UltraPod Web Site, Gorillapod Web Site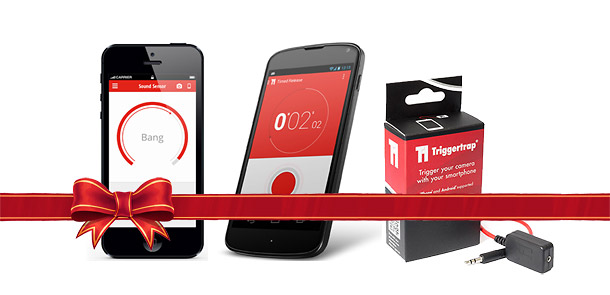 Triggertrap Time Lapse Mobile App
Triggertrap is a time lapse photography app for Smart Phones and tablets. For about $30 – the cost of a dongle and cable to connect camera and phone – you get cable release camera control, including bulb mode, HDR and a bunch of different time lapse programs, including bulb ramping, DistanceLapse™, star trail mode and even HDR time lapse. Compare that to electronic remotes from the camera manufacturers that cost $100 or more and don't offer near the functionality that Triggertrap does. Furthermore, since Triggertrap is a mobile app and not hardware, the developer is constantly updating it and adding new functionality.
Price: $32
More Info: Triggertrap Web Site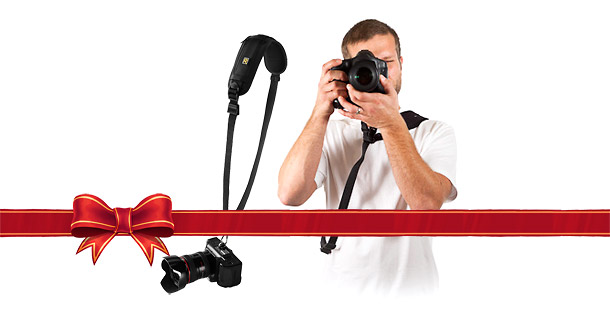 A Better Camera Strap
The camera strap that comes with your DSLR is ok. It's conveniently in the box when you open it and it gets the job done. But that's about it. You can do better. Two of the best high-performance camera straps on the market are Custom DSLR's Glide Strap, and BlackRapid's RS4. Both provide better, more comfortable camera support and allow you quicker, easer camera access. Any photographer who's used one of these straps will tell you it's a very worthy upgrade.
Price: $55 to $65
More Info: Custom SLR Web Site, BlackRapid Web Site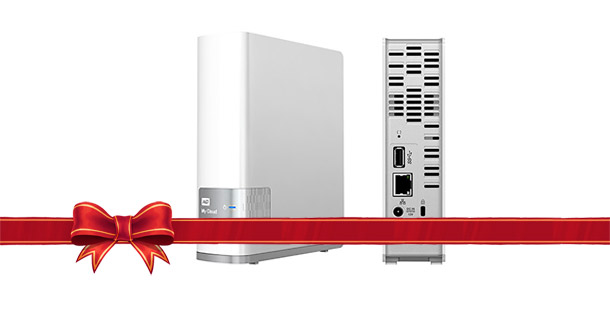 WD My Cloud Digital Storage
It's not a glamorous accessory but photographers never have enough storage for their digital photos and videos. One of the most recent and interesting digital storage solutions is My Cloud, from WD (Western Digital). My Cloud is a network storage solution that acts as a "personal cloud" where you can save all your photos, videos, music and other important digital content. It comes with up to 4 terabytes of storage and connects to your home network allowing you to access everything remotely while keeping all your devices backed up. My Cloud is a great option for people who want to be able to access all their photos and videos anytime, anywhere – whether they're at home, on a remote computer, or out and about with their Smart Phone or a tablet.
Price: $150 for 2 TB My Cloud
More Info: WD My Cloud Web Page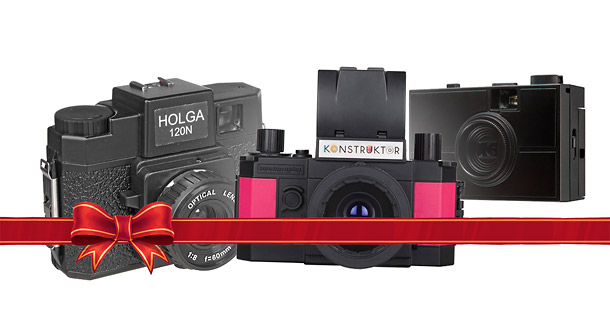 Toy Cameras
In this day and age of high-resolution, high-sensitivity digital cameras, a little imperfection can be refreshing. Toy cameras with blurry plastic lenses that use film are a fun, inexpensive gift for photographers. And even though we call them "toy cameras," in the right hands they become serious fine art photography tools. The Holga is the toy camera of choice for fine art photographers. It has a plastic body and a plastic lens. All you need is a roll of medium format film and some black tape to lock down the light leaks and you're good to go. A couple of fun new options are the Lomography Konstruktor and the "Last Camera." The Last Camera and the Konstruktor are both DIY 35mm kit cameras that you build yourself, like a plastic model airplane. They're a great option for curious kids who are interested in learning more about photography. For maximum artiness I recommend pairing all three of these cameras with classic Kodak Tri-X 400 black-and-white film.
Price: $20 to $60
More Info: Holga Medium Format Toy Camera, Lomography Konstruktor, The Last Camera

Related Content:
All Point-and-Shoot Camera Articles & Reviews >>
Read & Write Point-and-Shoot Camera User Reviews >>