Nikon D3100 Camera Experience

I had two days to get a feel for the Nikon D3100. In that time I did a set of studio tests at all ISO settings, shot a video about the camera, took a bunch of photos around the house and took it up into the mountains above Salt Lake City for some fall foliage photos. That's not really enough to call a complete review but I got a pretty good feel for the D3100′s basic features, controls, and performance.
The D3100 is small, inexpensive and technically Nikon's bottom-of-the-line entry-level digital SLR. Don't let that fool you, though. Unless you're shooting snowboard aerial sequences or something else really technical, the D3100 is more than enough camera. For testing, I got the kit with the Nikkor AF-S 18-55mm f/3.5-5.6 VR II kit lens and I also happened to have the excellent Sigma 70-200mm f/2.8 APO EX DG OS HSM zoom lens here for review.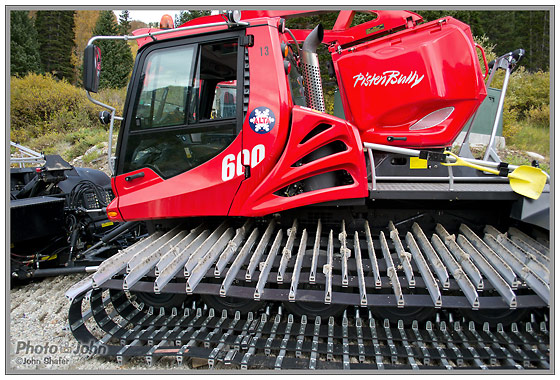 The D3100′s basic features and controls are all pretty intuitive and easy to figure out and I didn't need the manual at all to start taking pictures. Not to say you shouldn't read the manual if you buy one. I'm just saying it's easy to pick up the D3100 and start shooting. The camera has some great learning tools for beginners. The Guide Mode, accessed via the mode dial, helps teach you about camera features and basic photography techniques. And I'm a big fan of Nikon's Information Display, a graphic representation of the camera's exposure controls. Watch the Nikon D3100 intro video below to see the Information Display in action:
I didn't test the D3100′s movie mode, but it should be about the same as the Nikon D7000, which I've used extensively. The D7000 does have better image quality but for most conditions the video quality should be about the same. It's easy to record movies with the Nikon DSLRs – the live view switch is the best of all the HD DSLRs I've used (see live view lever demo in intro video, above). The D3100 was actually the very first digital SLR on the market with contiuous auto focus for movies. It works ok but don't expect to do any serious action shooting with it. It's reasonable for home movies but it's not quick or accurate enough for real sports videos – for those you're still better off planning your clips and pre-focusing. You're not going to successfully track a skier or cyclist coming at you at full speed but kids and pets in the yard should be fine. To get a better idea of what you might expect from the D3100′s movie mode, take a look at my D7000 sample videos.
I limited my time with the D3100 to still subjects and landscape shooting. We've had a spectacular fall season here in Salt Lake City so I took the camera up Little Cottonwood Canyon to see how the aspens are doing. I was not disappointed with the fall colors in the mountains or the D3100.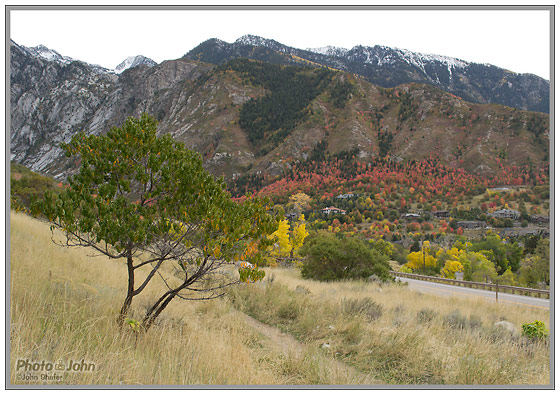 I kept the camera on aperture priority and found the D3100′s exposure controls very easy to get used to. There's a thumb-controlled command dial on the back of the camera and an exposure compensation button on the top, just behind the shutter release. It's a pretty standard entry-level camera setup but it felt just a little more natural and intuitive with the D3100. The camera did expose a little brighter than I expected. Shooting RAW, setting the LCD display to show blown-out highlights and checking my histogram helped ensure I didn't really blow any exposures. These are good practices for all photographers to learn since they protect you from grossly over or underexposed photos. Every camera has its own exposure idiosyncrasies and I'm sure I'd get a feel for the D3100 after a few days but it does overexpose a bit compared to what I'm used to.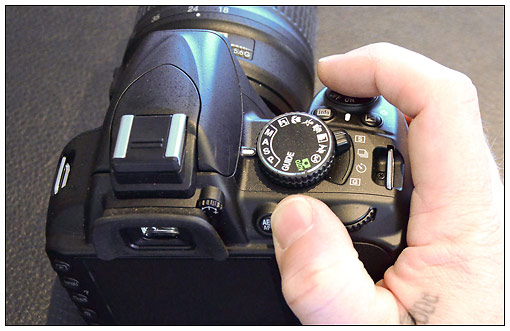 The 11-point auto focus array covers a large area of the viewfinder making it easy to compose, select the best focus point and take a picture. The auto focus was quick and accurate and I didn't have any surprise out of focus photos when I got home. I didn't shoot any moving subjects so I can't say how well continuous or tracking auto focus works. However, my experience with continuous auto focus on other current Nikon DSLRs has been great so I'd expect it to perform well.
Next – Nikon D3100 Image Quality >>


Nikon D3100 Review Navigation