Nikon D3100 Image Quality

Even though the D3100 is Nikon's lowliest digital SLR and has a slightly lower resolution sensor than the D5100 and D7000 (14-megapixels vs.16-megapixels), the image quality is excellent and totally useable up to ISO 1600. I wouldn't recommend ISO 1600 for landscape photos where details are critical but photos of food, people and kitty cats look just fine. Even ISO 3200 looks pretty good and will be fine for birthday party, restaurant and other typical low light photo situations. The D3100′s high ISO image quality was a surprise to me since it's "just" an entry-level camera. It's actually nearly as good as the D7000. My D3100 studio tests look almost the same as the D7000 tests at ISO 1600. It's only at ISO 3200 that the D7000 really pulls ahead. I would have expected ISO 800 to be about the upper limit for the D3100 but that is not at all the case. Well-done, Nikon!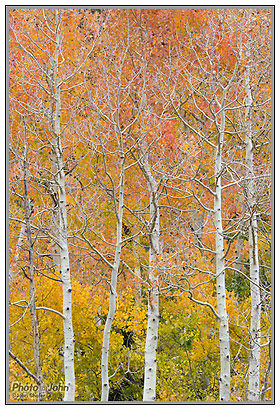 Besides low noise, the Nikon D3100 has great color. When you look at the studio tests take note of how neutral the whites are. I shot the studio tests with the D3100′s tungsten white balance preset and not auto white balance. With other camera makers the tungsten preset usually results in images that have a noticeable cyan or red/yellow cast. But in the D3100 tests the neutral areas appear 100% accurate. The same was true for auto white balance with my outdoor photos. I do feel the camera has a slight tendency to overexpose and the contrast is a little low for my taste. But I'm sort of reaching with those complaints. Every camera has it's own metering idiosyncrasies and low contrast is nothing a slight levels adjustment won't fix. Ultimately, my D3100 images look very good. In fact, I believe the image above is one of the best fall foliage photos I've ever taken.
Click on thumbnails to view sample photos.

Next – Nikon D3100 Conclusion >>


Nikon D3100 Review Navigation