Olympus E-PL1 Image Quality
The Olympus E-PL1 uses the same 12-megapixel Four Thirds sensor as the E-P1, E-P2 and all the Panasonic G Micro Four Thirds cameras. The Four Thirds sensor is smaller than the APS-C sensors in consumer digital SLRs but it's still much larger than even the best compact camera sensors (think Canon PowerShot G11 and Panasonic Lumix LX3). And when it comes to image quality and pixels – bigger is better. As expected, the E-PL1′s image quality is noticeably better than even the best compact cameras and not quite as good as most entry-level and mid-range digital SLRs. The question is – is it good enough to justify leaving the DSLR at home or investing in an E-PL1 instead of a digital SLR?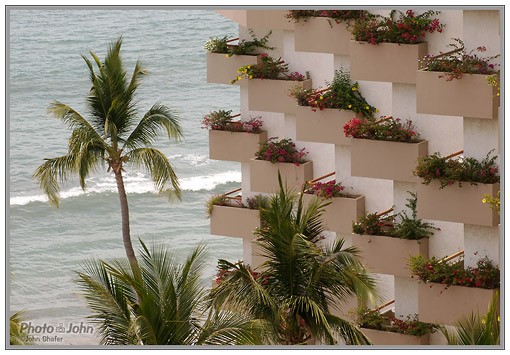 The 12-megapixel Four Thirds sensor compares well to entry-level digital SLRs at low ISO settings. At ISO 400 and higher the E-PL1 and other Micro Four Thirds cameras start to show more noise than APS-C DSLRs. But that doesn't mean the Micro Four Thirds image quality is bad. At ISO 400 and 800 the E-PL1 looks very good. I've shot up to ISO 3200 and it gets pretty dirty up there. I'd say ISO 1600 is acceptable when push comes to shove but it's best to keep it at ISO 800 and below if possible. Unless you're trying to freeze action or using long telephoto lenses, there's little need to go over ISO 400 or maybe 800 – especially when you consider the E-PL1′s built-in, sensor-level image stabilization
Click on thumbnails to view sample photos.
A final note about the E-PL1′s image quality – I shoot RAW whenever possible. But I've only shot JPEGs with the E-PL1. I'm not recommending shooting JPEGs – RAW files always offer more flexibility and better image quality potential. My only reason for shooting JPEG is pure laziness – when I got the camera Adobe Lightroom didn't support the RAW files so I just shot JPEGs. And I'm still shooting JPEGS. My point is – the E-PL1′s image quality is good enough that I didn't even bother shooting RAW. Bonus – JPEG means more images on your memory card – excellent when you're traveling.