Last week I had a very exclusive opportunity to shoot with Sony's new RX1 high-end compact camera. It's hard to put the Sony RX1 camera in perspective. It's a $2800 compact camera with a super-sharp fixed 35mm f/2.0 Carl Zeiss lens and a fantastic 24-megapixel full-frame sensor that delivers excellent image quality up as high as ISO 6400. To quote one of my own Facebook posts about the RX1, it's "ridiculous and fantastic." A lot of people act shocked and offended by a $2800 camera that doesn't even have a zoom lens. Shocked, I understand. But offended is kind of funny. Not everyone can afford a Ferrari. But that doesn't mean Ferraris are overpriced or they shouldn't exist. I feel the same way about the RX1. It's very specialized, it's stupid expensive and I don't see myself ever owning one. But after using it, I think it's worth the money. It could even be my 2012 Camera of the Year.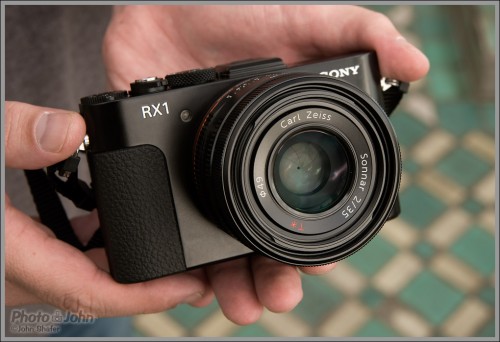 Sony Cybershot RX1 Key Features & Specs:
24.3-megapixel full-frame CMOS sensor
35mm f/2.0 Carl Zeiss T lens
Nine-bladed circular aperture
ISO 100 to 25,600 (ISO 102,400 with Multi Frame Noise Reduction)
1920 x 1080/60p AVCHD full HD video
RAW shooting
Full range of exposure modes – P,S,A,M
1.4x or 2x Smart Teleconverter (effective focal lengths: 49mm or 70mm)
3-inch 1,229k-dot LCD display
5 frames-per-second high-speed burst
Manual focus assist and focus peaking
Pop-up flash and flash / accessory hot shoe
Digital level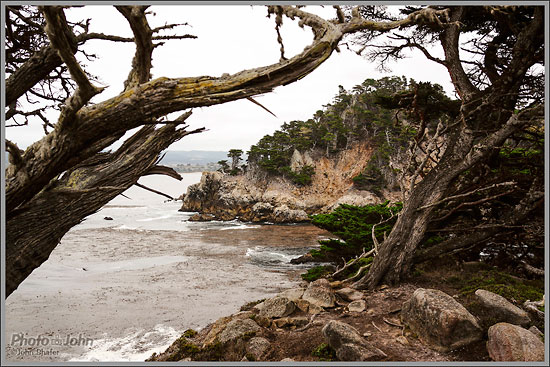 As I write this, there are only eleven working RX1s on the planet and four of those were at the Sony press event I attended last week. I got an RX1 all to myself for a day and I did my best to take maximum advantage. We made a little tour of Big Sur so I got to take some pictures of cliffs, ocean and cypress trees, as well as some very tame deer and some nice lady painters who were visiting from Texas.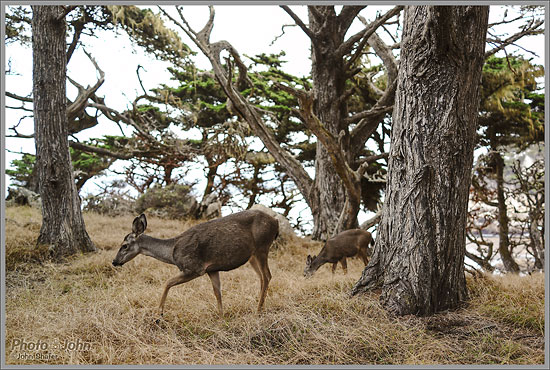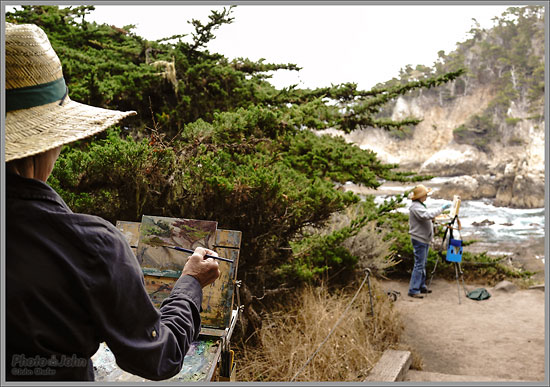 I almost always use zoom lenses so the 35mm fixed lens was a little awkward at first. But I quickly remembered how to zoom with my feet and was only a mildly frustrated when the ocean cliffs kept me from tightening up my compositions. I would still prefer a zoom for some reach and compression but I understand why Sony chose to go with the fixed lens. The RX1's 35mm f/2.0 Zeiss optic really is something special. Using a fixed lens allowed Sony to design the optics to specifically match the camera body and 24-megapixel full-frame sensor. In fact, I believe there's only two millimeters of distance between the lens and the sensor – talk about tolerances. They couldn't do that with an interchangeable lens. Check out how sharp the photo below is at f/2.0. Check the corners, too. Pretty impressive, isn't it? I do see a little purple fringing and some smeared detail in out-of-focus areas near the corners. But I have to look really hard to find them. The RX1 has a very, very good lens.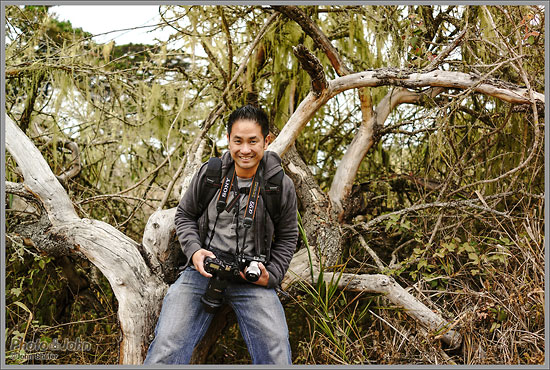 The RX1 has all kinds of shooting modes including manual (P, A, S, M) shooting modes, auto, scene modes, Sony's excellent Sweep Panorama mode and Picture Effect modes like Soft Focus, Retro Photo, Miniature, Toy Camera and Partial Color. It can also record full HD video. But, in my opinion, the RX1 is made for manual shooting – especially aperture priority. It's got a traditional aperture ring on the lens barrel and the 9-bladed f/2.0 aperture begs you to shoot wide open. Be careful, though. Even though the lens is super sharp even at f/2.0 and the bokeh is creamy delicious, the depth-of-field is wicked shallow so you'd best stop down a bit if you want anything to be in focus. If you're primarily an APS-C shooter like me, the shallow full-frame depth-of-field takes a little getting used to and you're likely to end up with a whole bunch of images that should have been stopped down a couple of stops. Actually, one of the most important things you need to know about the RX1 is that it's extremely unforgiving – especially if you're shooting JPEGs. The sharpness, shallow depth-of-field and highlight clipping are vicious. The sharpness and depth-of-field are a two edged sword because they're also part of what makes the RX1 a great camera. Make sure you use them wisely.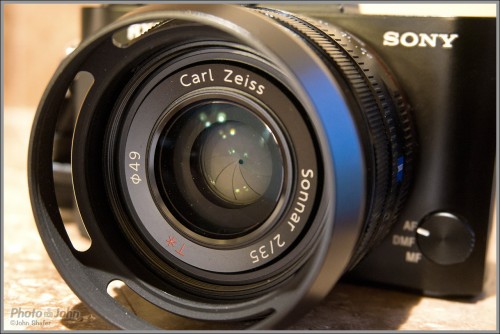 I only had one day with the RX1 and only shot about 150 photos so I didn't get to know it inside and out. I definitely think it's a special camera though and I'd love some more time with it – especially once RAW support is available. I'm not in love with the white balance, contrast and dynamic range of my RX1 JPEGs and struggled a bit with them during post-processing. I hope Lightroom support allows me to get what I want out of the RAW files. The good news is, based on my experience with the Sony A99 digital SLR (Sony Alpha A99 first impressions), which uses the same sensor, I expect the RX1 RAW files will be excellent. I'd also really like to see a version with a zoom lens. As wonderful as the 35mm f/2.0 fixed lens is, I would prefer the versatility of a zoom – even if the aperture has to be a bit slower.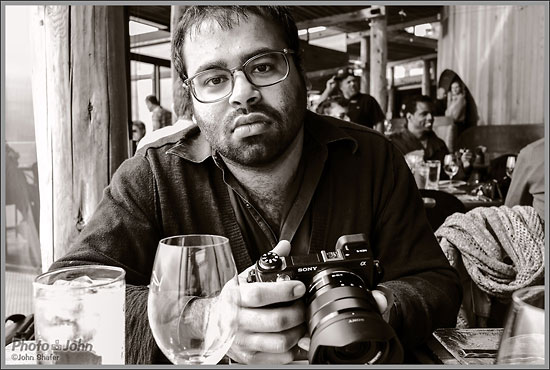 There's going to be a lot of complaining about the RX1's price and the fixed lens. The bottom line is, this camera isn't for everyone. If you want a really, really nice compact that costs less and has a zoom, take a look at Sony's excellent pocket-sized RX100 (Sony Cybershot RX100 Intro). The truth is, the RX1 has no competition. It's in a class of its own. In fact, Sony created a new category with the RX1. The only camera I think it can reasonably be compared to is the Leica M-Rangefinder – and a Leica M9 costs $7000 without a lens and it's a pretty quirky camera. Even if Sony doesn't sell any RX1's, they've made a huge statement about what they're willing and able to do just by making it. I wonder which camera manufacturer will be the first to answer the challenge.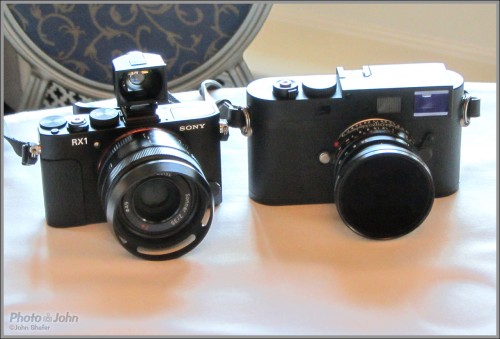 All Sony RX1 Sample Photos >>
Sony Cybershot RX1 Intro >>
Related Content:
Sony Digital Camera User Reviews
Sony Cameras Forum
Digital Cameras Forum
More Sony News And Articles
Sony Cybershot Digital Camera Web Site