Unless you live in a cave, you must be aware of the huge financial scandal surrounding Olympus. And by huge, I mean HUGE – one-point-seven-billion-dollars-huge. I've been watching it all unfold but since I write about cameras not business I mostly kept my thoughts to myself. However, with Kodak's recent reorganization and the generally poor global economic situation, the ongoing controversy has to have people wondering what the Olympus financial situation might mean to photographers. With the arrests last week of 7 key figures involved in the fraud, including the former chairman of Olympus, Tsuyoshi Kikukawa, and a lawsuit against the company by the former President Michael Woodford, I decided it was time for me to dig into the story. Like I said, I'm no business or finance expert, but I do know a little about the camera business and maybe I can help put the Olympus controversy in perspective for photographers.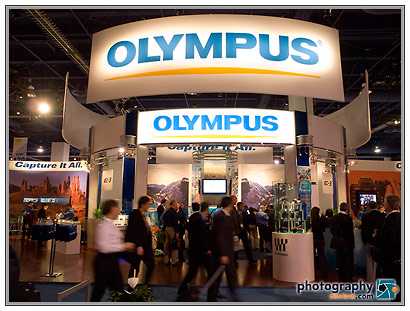 I started this story with big ambitions. I read a bunch of articles, took tons of notes and even looked into Olympus's financials. And I realized that actually breaking down all the numbers was going to be beyond me. However, I do have a good big picture view of the camera business and I did learn quite a bit in my research on Olympus and their current legal and financial problems. And if I get anything wrong, there's a comments section at the end of the article where you can correct me. I welcome your comments, opinions and corrections. They'll just make this a better article.
One of the most important things to know is that cameras aren't the main part of Olympus's business. Olympus is primarily a medical equipment manufacturer, with medical imaging and endoscopes bringing in the majority of their revenue. According to Wikipedia they have a 70% marketshare for worldwide endoscope sales. That would seem to put them in a pretty strong position if it wasn't for their current financial woes. The fraud that caused the current Olympus crisis was an attempt to cover up $1.5 billion in losses from the 80's. With the exposure of the fraud, those losses are now being accounted for, resulting in a $410 million loss for their current financial year (through March, 2012). On top of that, the imaging division, responsible for Olympus cameras, has been operating at a loss for some time. So if you're an Olympus camera owner, or considering buying Olympus, there's reason to be concerned.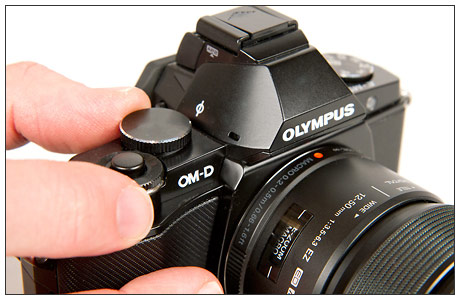 The good news is Olympus is one of the mirrorless / compact system camera leaders, a camera category which is currently showing strong growth. Although mirrorless cameras still represent a small segment of sales in North America and Europe, in Japan, they're now selling almost as many compact system cameras as DSLRs. And unlike digital SLR sales, which have plateaued, there is strong growth for the new camera category. What does this mean? It means that the Olympus imaging division is doing the right thing, focusing on their Micro Four Thirds cameras. In partnership with Panasonic, they launched the whole mirrorless digital camera movement back in 2008 with the announcement of the Micro Four Thirds standard. Panasonic's G1 was the first mirrorless digital camera and Olympus followed soon after with the E-P1 Pen. And in spite of all the recent bad business news about Olympus, they just announced the E-M5, the first in a brand new OM-D line of compact system cameras, which offers a higher level of performance than their Micro Four Thirds Pen cameras. They also recently reassured photographers who use their E-System digital SLRs that they're working on a replacement for the E-5 DSLR as well as new Four Thirds DSLR lenses. It wasn't a 100% confirmation that Olympus plans to continue making digital SLRs. But it's reassuring, nonetheless. I think Olympus digital SLR owners just need to know that Olympus hasn't completely bailed on their Four Thirds DSLR camera system.
Although Sony, Nikon, Pentax and Samsung (and soon Fujifilm with their much-anticipated X-Pro1) all have compact system cameras now, the Olympus and Panasonic Micro Four Thirds system is the richest and most mature. The Micro Four Thirds system offers the widest range of lenses and accessories, including a lot of high-end prime lenses for more serious photographers. Personally, I find the Olympus Pen cameras the most enjoyable to use and I think they strike the best balance between size and performance. The sensor-level image stabilization Olympus uses means they can keep their lenses smaller, effectively making the whole system smaller. Yes, the Sony NEX-5N may be about the same size as one of the smaller Olympus pen cameras. But the Olympus lenses are much smaller than the Sony equivalents, making the Olympus Micro Four Thirds system a more backpack and airport-friendly choice. Because Panasonic places their image stabilization system in the lens, the Olympus Micro Four Thirds lenses remain smaller than their Panasonic Micro Four Thirds brethren. The Olympus E-P3 Pen was my favorite camera of 2011 because it offered such high performance in a very compact, travel-friendly package (read my Olympus E-P3 Pen camera review). I took the E-P3 and four lenses to Europe last summer and carried the whole kit in a laptop shoulder bag along with my computer.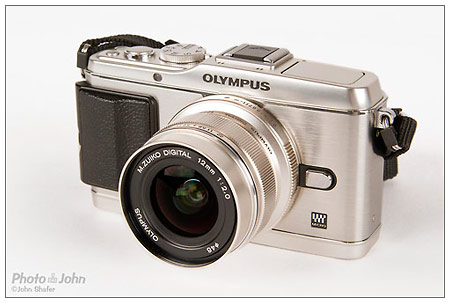 So what does all this mean to an Olympus camera owner or prospective Olympus camera owner? Unfortunately, there's no clear answer to that question right now. However, since Olympus is a big player in their primary business, medical devices, it doesn't look like the fraud situation will shut them down. It has hurt them badly in the stock market, though and there will continue to be repercussions. Half of the current board of directors, including the current president, are supposed to resign after the upcoming April stockholders meeting. There's also former president Michael Woodford's lawsuit against Olympus as well as Olympus's own lawsuit against 19 of its own executives, including the current president. Olympus as a company could also face criminal charges in Japan and there are currently investigations in the US and Great Britain as well. There has been talk of a possible acquisition by Fujifilm or Sony – I assume that's just for the imaging division. However, the current president has said that the Olympus medical device business is strong and they may not need any financial help. With the recent growth in the compact system camera category and improved revenue from the camera division, it's possible Olympus will just hang in there and ride it all out. On the other hand, if another camera company made them a sweet enough offer, they might not be able to turn it down.
One thing is for sure – Olympus is making great cameras right now. They may not be a household name like Nikon, Canon and Sony but their Micro Four Thirds cameras make them a real leader in the growing compact system camera category. They also make an excellent high-end compact, the XZ-1 and they created the rugged point-and-shoot camera category back in 2006 with the introduction of the first waterproof and shockproof camera, the Olympus Stylus 720 SW. They don't always get the credit they deserve, but Olympus is a very innovative camera company. So even if they did decide to dump their camera business, one of the other camera makers would snap it right up. It won't be like the Kodak bankruptcy, where Kodak just stops making cameras. That's because Kodak's digital point-and-shoot cameras don't offer anything truly unique. The Olympus Micro Four Thirds cameras, XZ-1 and TG line of rugged point-and-shoots would be a nice addition to any camera company's portfolio. This is what happened a few years ago when Konica Minolta decided they wanted to get out of the camera business. They put all their patents up for sale and Sony bought the whole shebang and used the Konica Minolta technology as the foundation for their current Alpha digital SLR line. I don't want to see the same thing happen to Olympus cameras but I don't think there's a real danger of Olympus cameras ending up on the scrap heap – especially not the Pen mirrorless camera system. I'm not as confident in the Olympus Four Thirds digital SLR cameras. But I don't see Olympus cameras going totally unsupported, even if they do decide to sell off their imaging division.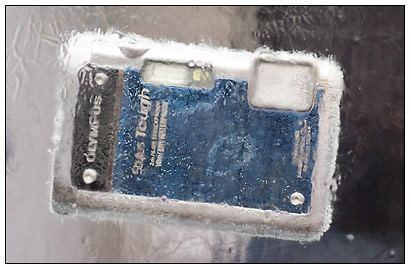 I've been writing about cameras for over ten years now and I've made some good friends at Olympus. Because of those personal relationships, I've been keeping an extra close eye on what's happening with the Olympus management scandal. The Olympus camera team has always made sure I have cameras for review and I've taken note how innovative and daring they are with their camera designs and new feature ideas. Some camera features we take for granted now, like Live View and built-in sensor cleaning, were Olympus inventions. And unlike some of big consumer electronics companies who are now in the camera business, Olympus has been making cameras since 1936. The new OM-D E-M5 camera and the Olympus Pen line were both designed to honor and remind us of that camera-making legacy. It would be a shame to lose all that to a mismanagement scandal perpetrated by company executives far removed from the actual business of making cameras.
Sources:
Financial Times: Former Olympus executives arrested
Wall Street Journal: Arrests Go Beyond Olympus
Huffington Post: Olympus' Ex-Executives Arrested For Allegedly Orchestrating Massive Cover-Up
New York Times: Arrests in Olympus Scandal Point to Widening Inquiry Into a Cover-Up
Amateur Photographer: Olympus halves digital camera operating loss; sales rise
dpreview.com: Former Olympus Chairman and President, and six others arrested over scandal
Wikipedia: Olympus Corporation
Related Content:
All Olympus Digital Camera User Reviews
Olympus Digital Cameras Forum
All Olympus News
Olympus Web Site