I keep hearing that the point-and-shoot camera is dead, that Smart Phones are just as good, that the camera you have with you is the best camera – blah, blah, blah. Well, guess what? I disagree. And to prove my point, I've made a list of ten point-and-shoots that are better than your Smart Phone. These cameras have better features, better performance and better image quality than you'll get with any Smart Phone. Most of them will fit in a pants pocket and some of even them have built-in Wi-Fi so you transfer to your Smart Phone, process with your favorite apps, and then send that dessert photo straight to Instagram. You can have more. You should have more.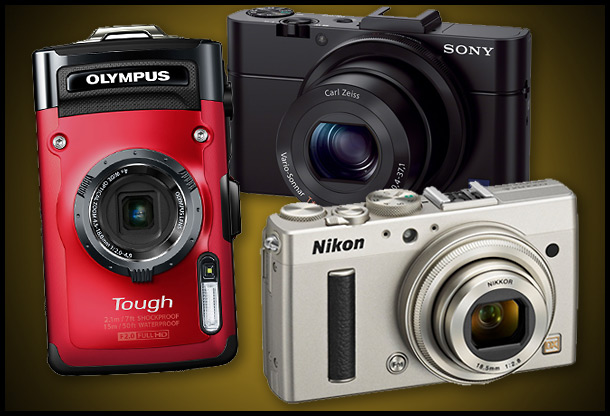 This list of point-and-shoot cameras (below) is arranged in order from least expensive to most expensive. There's something for everyone here, from the straight point-and-click photographer who wants a vacation camera that offers more than a Smart Phone; to the experienced DSLR veteran who wants the very best image quality and manual controls in a pocketable camera. And every one of these cameras is better than the iPhone, Samsung Galaxy S4, Nokia Lumia 1020 or any other Smart Phone.
first camera – Canon PowerShot ELPH 330 HS >>


If you've got a favorite camera that wasn't included, or you disagree with me and think point-and-shoot cameras are dumb, we want to hear from you! Please share your thoughts in the comments section at the bottom of any page in this article. And if you own one of these cameras, please write a review!