This was a big year for digital cameras and it's time for us to choose our 2012 Camera of the Year. We saw a lot of new cameras and incredible improvements in image quality and camera performance, including the first full-frame compact camera (Sony RX1), a 36-megapixel full-frame DSLR (Nikon D800), a dedicated black-and-white rangefinder(Leica M Monochrom) and the world's first compact superzoom with full 4G wireless connectivity (Samsung Galaxy Camera). We'll choose the official PhotographyREVIEW.com Camera of the Year in the next couple of days. In the meantime, this is your chance to weigh in by voting for one of the nine cameras in our 2012 Member's Choice Camera of the Year poll.
Vote For 2012 Camera of the Year >>
2012 Camera of the Year Contenders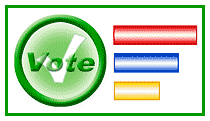 You don't need to have used the any of the cameras in the poll to vote for the Camera of the Year. All you need is an informed opinion. This poll is about the camera you feel was most innovative and moved photography forward the most. If you'd like to know more about any of the cameras on the poll, click on the links above. Click on the Quick Poll graphic to the right to go to the poll and place your vote for the 2012 Camera of the Year.